What to Know About Netflix's Adaptation of All the Bright Places
Ready for a new teen romance on Netflix? All The Bright Places is coming to Netflix soon, and we have a feeling it's going to be one of your new favorites. Based on a 2015 YA novel by Jennifer Niven, the upcoming flick is set to be the latest entry in the weepy teen movie genre as it tells the story of two struggling teenagers finding new life in each other. The movie isn't set to be released for a couple of months yet, but we've already got some of the scoop on what to expect — keep reading for all the details we have so far!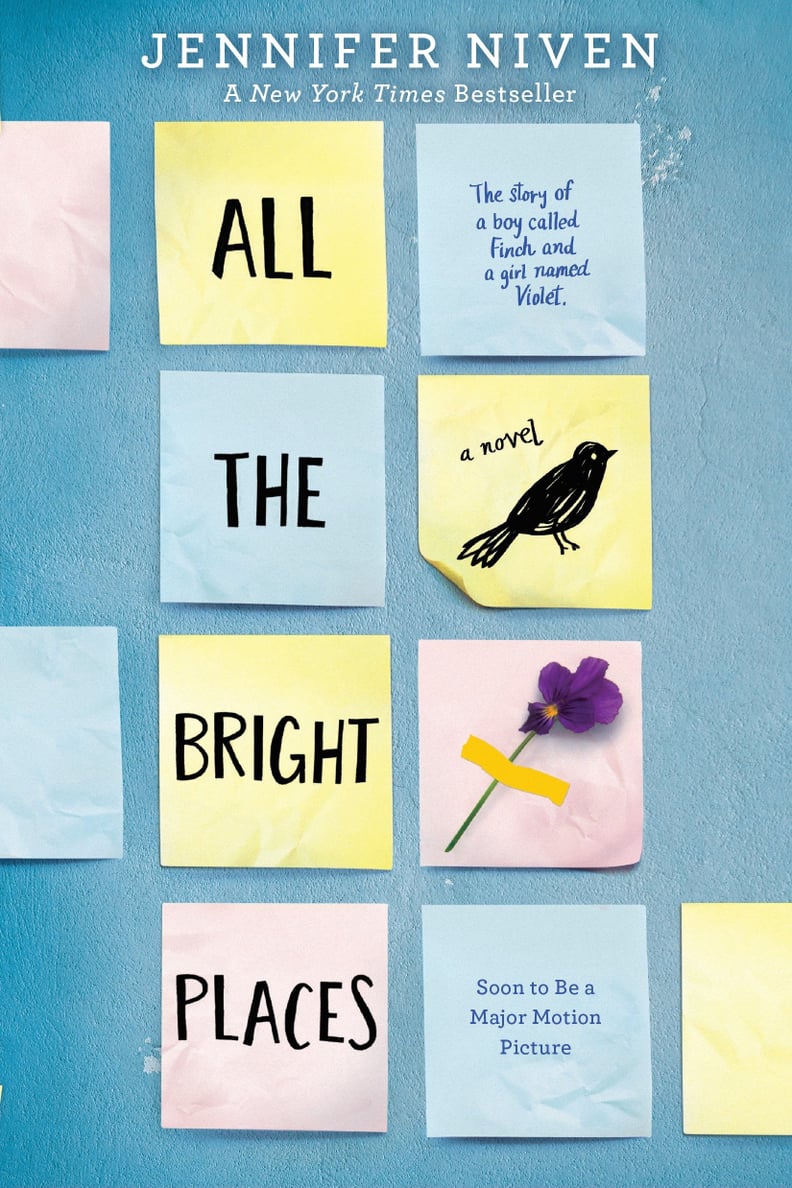 What Is All the Bright Places About?
Jennifer Niven's debut YA novel got a film option in 2014, before the novel was even released in early 2015. It tells the story of two small-town teenagers, both struggling with past traumas and current mental illness, who meet one day and end up making a pact to start finding "all the bright places" — that is, the wonderful and exciting things in the world and within themselves. It's a heartwarming and heartbreaking teen drama in the mold of The Fault in Our Stars.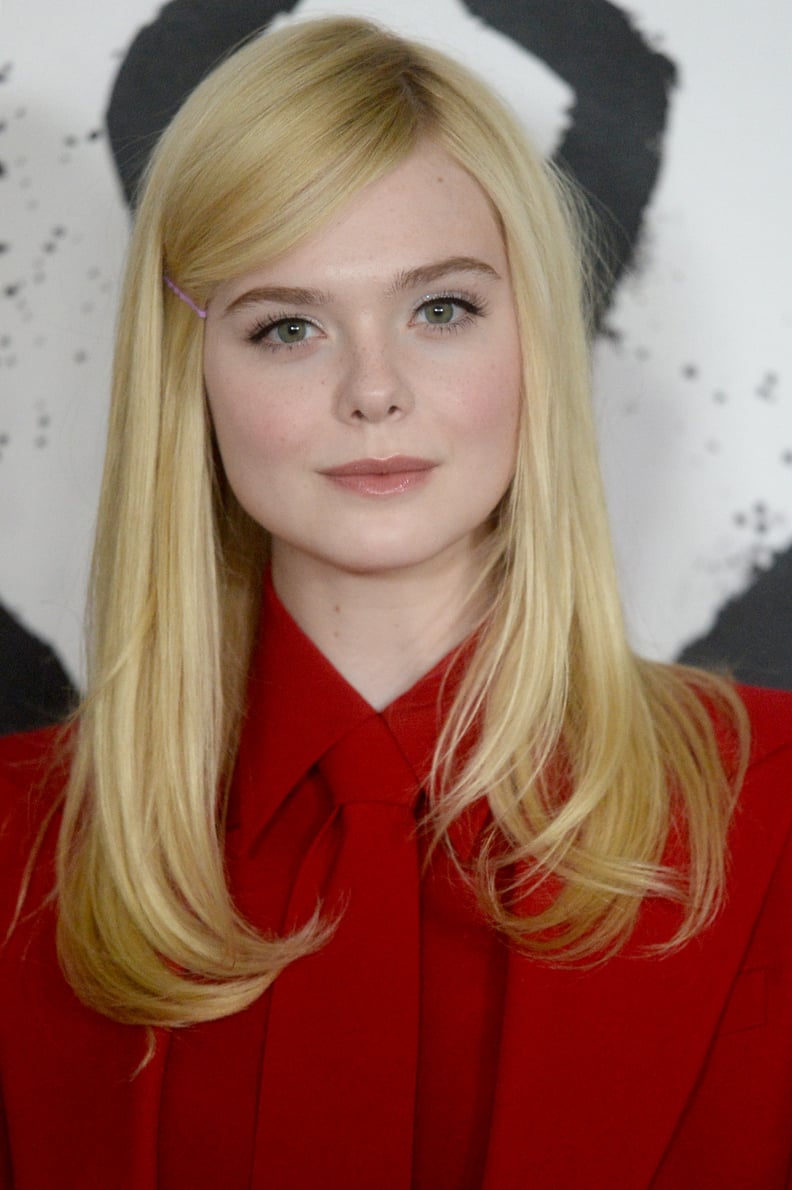 Who Is in the All the Bright Places Cast?
The movie's cast is led by Elle Fanning as Violet Markey and Justice Smith as Theodore Finch, two teenagers struggling with mental illness who meet when they both get the same dark idea at their lowest points. Along with these two, the cast includes Luke Wilson as James, Alexandra Shipp as Kate, Keegan-Michael Key as Embry, and Kelli O'Hara as Sheryl. Rounding out the cast will be Lamar Johnson as Charlie, Felix Mallard as Roamer, Sofia Hasmik as Brenda, and Virginia Gardner as Amanda.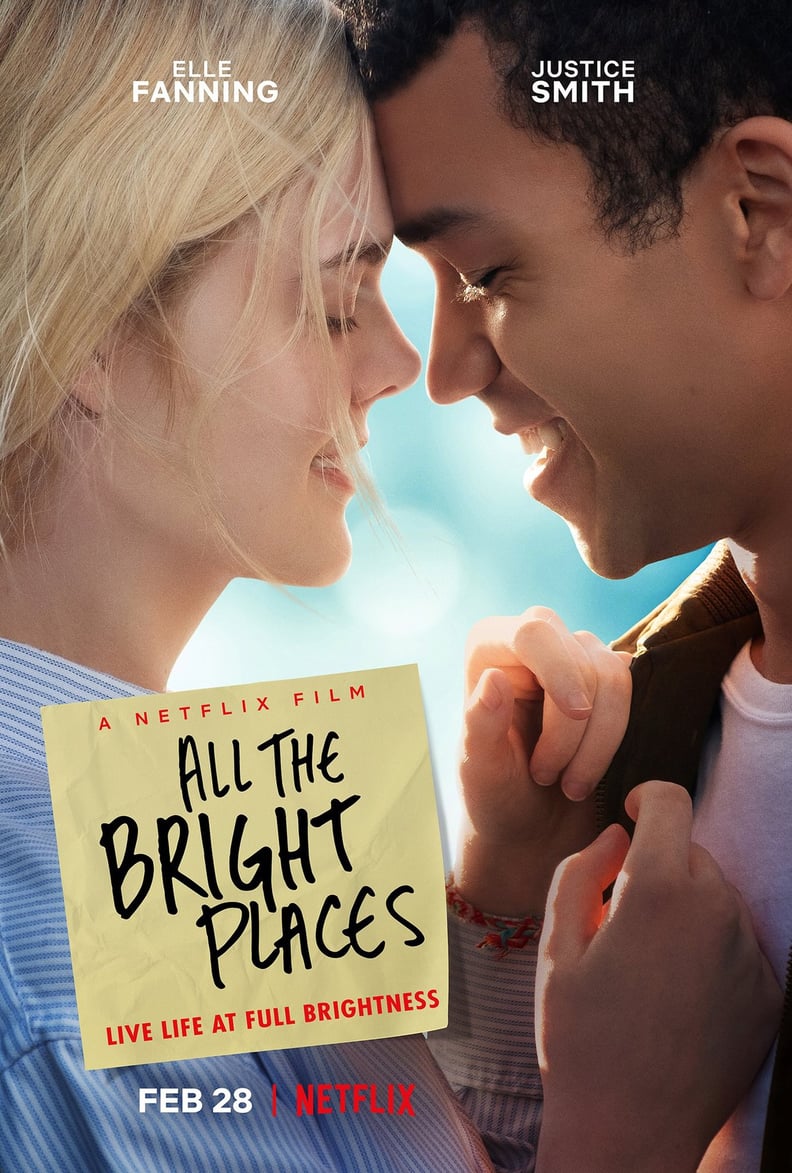 When Does All the Bright Places Come Out?
All the Bright Places is set for a Feb. 28 debut on Netflix, just two weeks after Valentine's Day!