Will Joker Follow the Villain's Comic Book Backstory? Well, It's Complicated
With Joker coming out this year, we're excited to see how director Todd Phillips will flesh out the iconic character in his first stand-alone origin story — partly because the point of the Joker is that he doesn't really have an origin. Not knowing quite how he became a murderous psychopath preserves his status as a terrifying figure; he's the incarnation of chaos. Having said that, Phillips didn't have a shortage of comic sources from which to draw inspiration. Given that the Joker came about in the '40s and is one of the first comic book supervillains ever, it's inevitable that writers would explore his history. If you're curious about how Joaquin Phoenix's portrayal aligns with past comics about Batman's foe, keep reading!
The Joker's Big Debut
The Joker makes his first appearance in Batman No. 1 in 1940. Writer Bill Finger originally planned to kill the villain off in the first comic, wanting Batman to be undefeated. But editor Whitney Ellsworth liked the Joker so much that he rallied for the character to live on. So, while Joker stabs himself in the heart during his second appearance, Ellsworth added a panel to indicate that he had in fact survived.
As for Joker's concept, that's up for question since there's controversy among the creators. Jerry Robinson, an assistant illustrator, said that his playing card sketch served as the inspiration for the character while illustrator Bob Kane, his then-boss, claimed to have modeled the sinister clown off of the character Gwynplaine in the movie The Man Who Laughs (aheadd).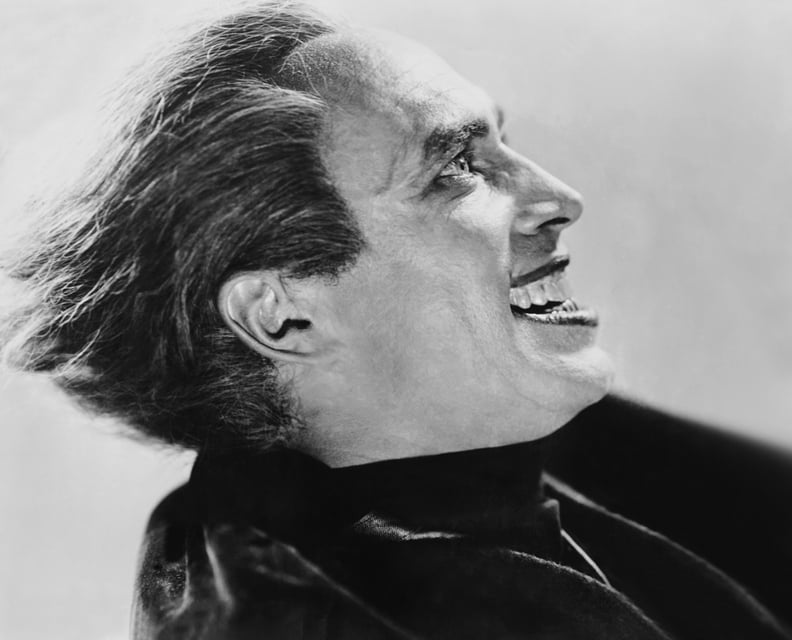 Basically, we see that the Joker, nameless, was originally an engineer who quit his job at a chemical company to become a stand-up comedian. His comedy career, unfortunately, doesn't pan out. In a desperate attempt to care for his pregnant wife, Jeannie, he helps two criminals pull off a heist at a card company next to his old workplace.
Batman confronts them, so the engineer desperately jumps into a chemical pound lock that disfigures him, bleaching his skin, staining his lips, and turning his hair green. In the present day, Joker undermines these flashbacks by saying, "Sometimes I remember it one way, sometimes another . . . If I'm going to have a past, I prefer it to be multiple choice!"
Is 2019's Joker Movie Based on Past Stories?
Director Todd Phillips's Joker film, which is set in the '80s, borrows elements from this origin story — Joker will be a failed comic — but develops its own exposition in many ways. It plays up his stand-up career and will show how Robert de Niro's talk show host character Murray Franklin contributes to his downfall. The character of Franklin is an homage to De Niro's past role in producer Martin Scorsese's film The King of Comedy (ahead), in which a comic becomes obsessed with a talk-show host.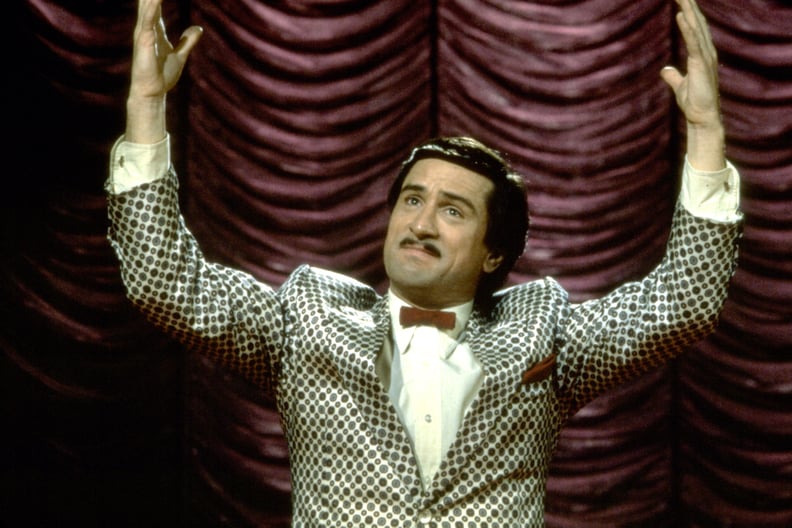 Joker also gives the villain the name Arthur Fleck, though the 1989 film refers to him as Jack Napier. Rather than caring for a pregnant wife, Arthur will be harboring feelings for a single mother named Sophie (Zazie Beetz). He'll also have some kind of relationship with his possibly dying mother Penny (Frances Conroy).
We'll for sure see Batman's father, who plays a critical part in the film. Thomas Wayne (Brett Cullen), emerging as a less sympathetic character, will run for mayor of Gotham. We'll also catch a glimpse of Bruce Wayne as a young child, which means that we probably won't see adult Batman prompting the Joker into a chemical vat that alters his appearance. In fact, the trailer shows Arthur wearing creepy makeup and a wig to become the Joker.
While the new movie might not be 100 percent faithful to the original comics in its portrayal of the Joker, we're excited to see what kind of spin Phoenix will put on the iconic villain!