Netflix Just Dropped a Dark New Show Out of Nowhere, and It's Coming Out Friday
On Monday, the official Twitter account for Netflix took a dark turn. "Have you seen death?" a tweet asked. "Have you seen darkness? Have you seen the light?" asked others. After that came a mysterious and unsettling clip, and then we finally learned what all the enigmatic messaging was about. It's a new show called The OA. What do we know so far? Here's everything we could glean from the trailer, the press releases, and the other miscellaneous information out there.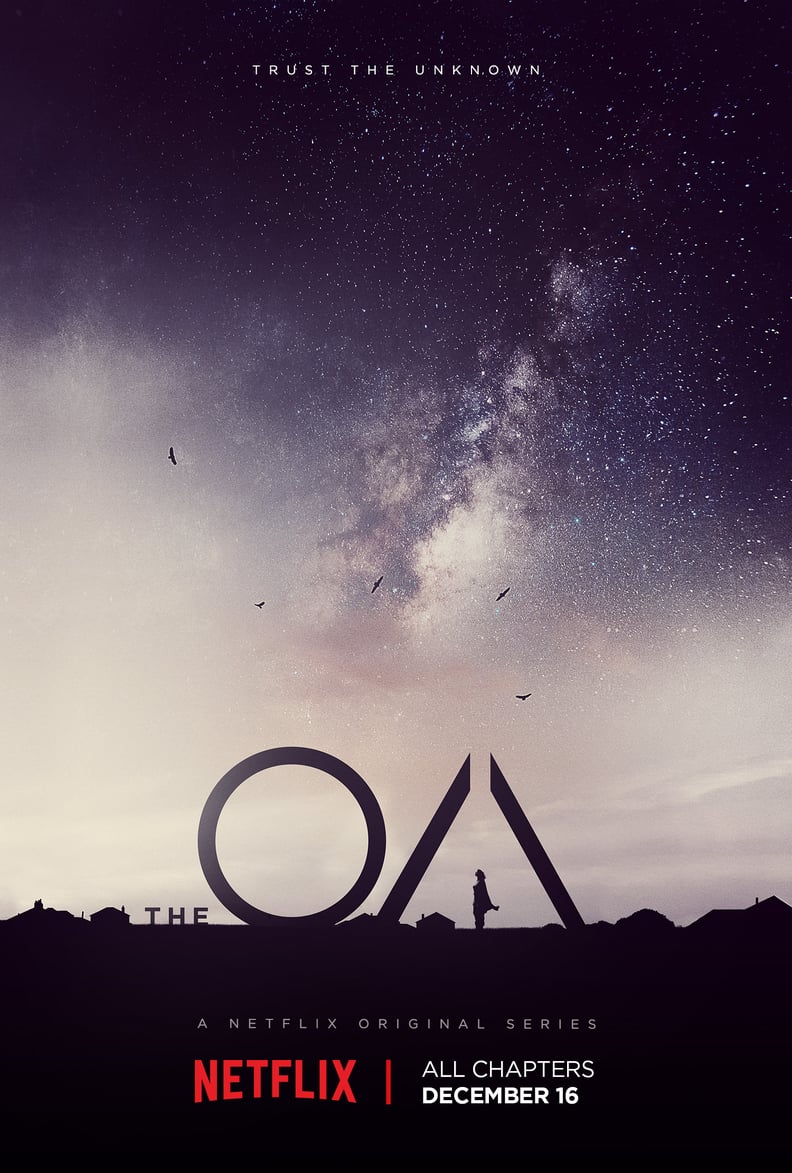 We've already gathered a lot of information from the official trailer and a Netflix press release. The story follows a blind girl named Prairie Johnson, who went missing in her 20s. She returns home after seven years with her sight restored, but she won't talk to her parents or the FBI about her disappearance. There seems to be some dark, intense content brooding underneath the top layer. Is this a sci-fi story, with aliens at the core of the mystery? Is it a cult? A secret branch of government? We're not sure, but we're certainly intrigued.
2. The Cast
The OA stars Brit Marling, who created the show with Zal Batmanglij and directed every episode. There are a handful of other major players, too: Emory Cohen, who you might remember as the lead actor in Brooklyn, Scott Wilson, who played Herschel on The Walking Dead, and Jason Isaacs, who's well-known for his portrayal of Lucius Malfoy in the Harry Potter films.
3. The Preview
Netflix has already dropped a full preview, plus a ton of other cryptic hints on the official Netflix Twitter account and a brand-new Instagram account attached to the show. There's so much insane imagery, it's very hard to process. Is Prairie venturing to other worlds? Is she hallucinating? We'll have to tune in to find out!
4. The Release
Speaking of which, when can we watch? Very soon, actually. The OA drops Friday, Dec. 16, at midnight.