When Will Kai Parker Be on Legacies?
Get Ready, Because Kai Parker Is Set to Wreak Havoc on Legacies Very Soon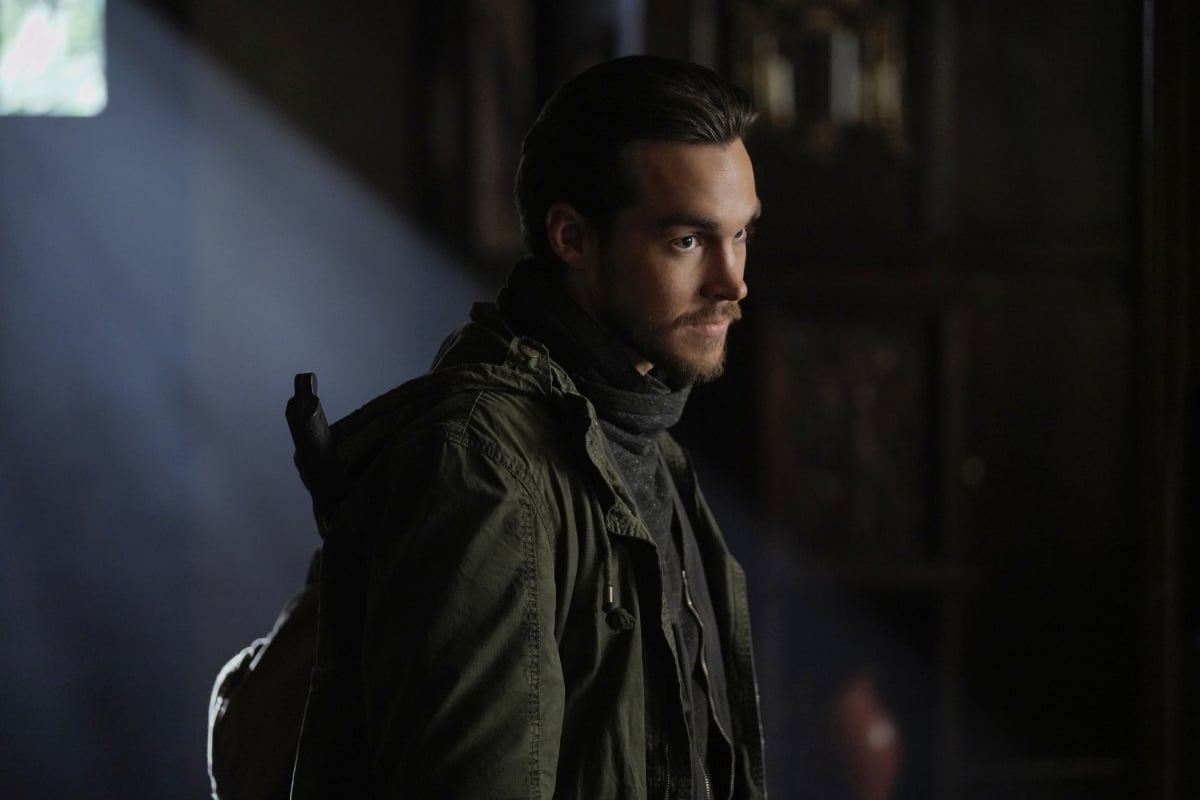 Everyone's favorite villain, Kai Parker, is coming back to Mystic Falls! Chris Wood is officially reprising his Vampire Diaries role in the second season of Legacies, and to say we're excited would be an understatement. The actor is set to guest star in a two-parter, which starts on Feb. 6.
The last we saw of the witch-turned-vampire, he was safely locked away in a prison world, and none of that is changing. Although, it seems like the rules of this particular prison world might be a little bit different from previous ones: namely, prisoners are actually able to age. In one of the first photos from the episode, titled "Kai Parker Screwed Us," Kai can be seen sporting facial hair. Though not too many details about the episode have been revealed, it's likely that a dramatic family reunion is in the near future, since the Jan. 23 episode of Legacies ended with Alaric and his twins, Josie and Lizzie (aka Kai's nieces), trapped in the prison world.
"The prison world is inescapable up until now, so it's not so much how he comes back into our fold as how we enter his," Legacies showrunner Julie Plec told Entertainment Weekly about Kai's appearance on the show. "It has a lot to do with Josie and the dabbling she's been doing with black magic. It's a consequence of those actions that leads them to the proverbial and literal door of the prison world."
The return of his character has been largely hinted at this season as Josie and Lizzie Saltzman, aka Kai's nieces, try to find a way to survive their coven's Gemini merge. However, if you're hoping that Kai will change his ways in the upcoming episodes, don't hold your breath. Not only will meeting Kai "rattle" the twins and give Josie a glimpse of "what could be if she's not careful," but Plec added that Kai is still the villain we all know and love. "He's forever an irredeemable a—hole . . . but he's one of our favorites."
Needless to say, we are eager to see how it all goes down.