When Will Shrill Season 2 Be on Hulu?
Shrill Season 2 Is on Its Way! Here's When to Catch the Hulu Comedy's Return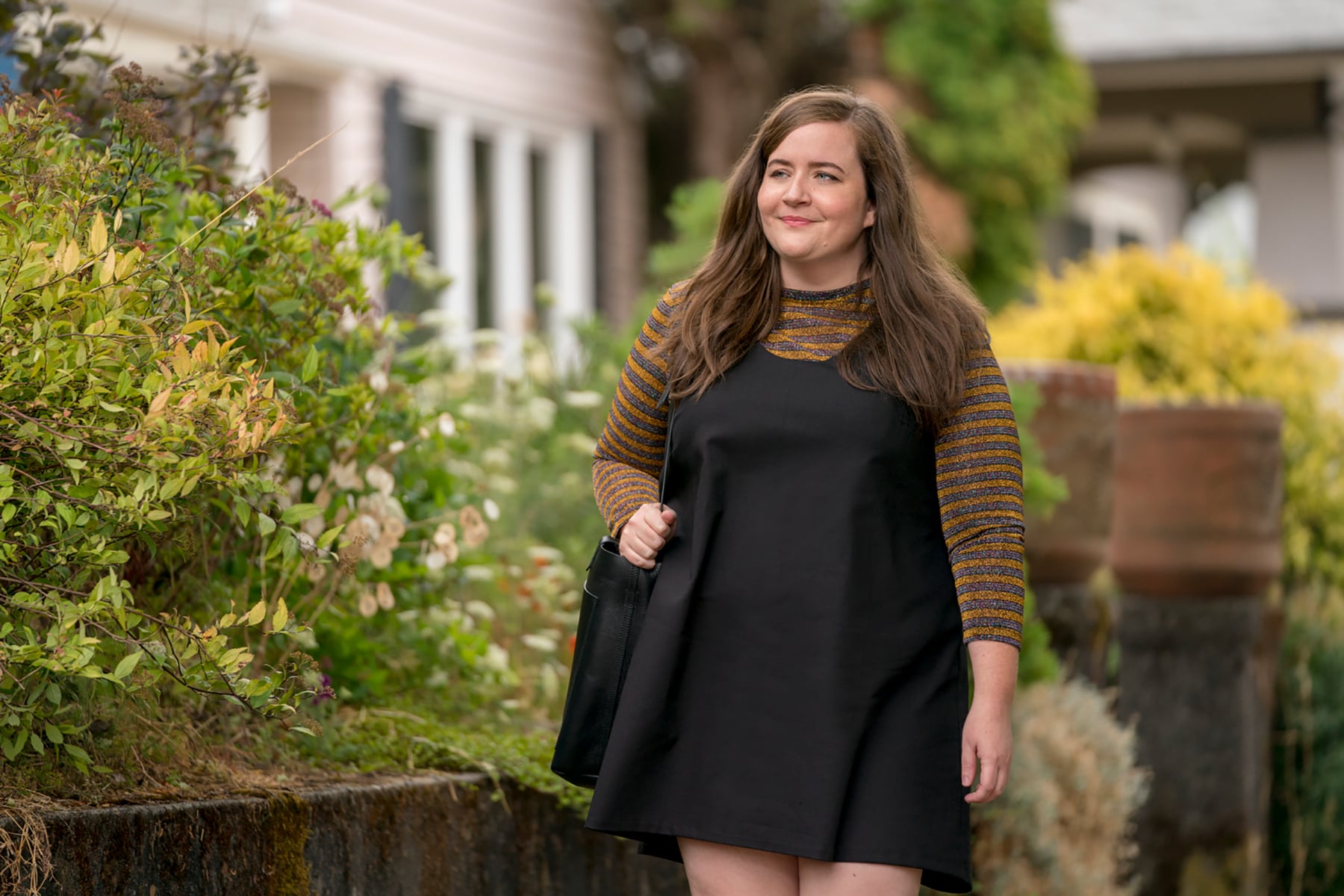 Get ready, Shrill fans — you won't have to wait much longer for the new season. Season two will debut on Hulu on Friday, Jan. 24, according to a report from TVLine. So far, we don't know a ton about what to expect from Aidy Bryant's comedy when season two begins, but there are a few clues in the official synopsis, which Glamour shared in full:
"Annie starts the season on a high. She has faced her demons head-on — her mom, her boss, and her troll — and she's feeling pretty good. She also has her boyfriend Ryan by her side. But the high doesn't last long. Annie realizes that quitting her job was a hasty move. Things aren't perfect with Annie's mom either. She cleared the air, but the old problems are still there and there is way more to deal with.
When it comes to relationships, Annie thought she wanted Ryan's commitment and love, but that may have been a hasty move as well. It's nice to have someone, but is Ryan really the right match for her? She's career-focused and ambitious and he's . . . not. Meanwhile, Fran is dealing with a breakup and figuring out what she really wants out of her life too. This season Annie is no longer the doormat she once was, but it's not as easy as she thought to get what she always imagined she wanted."
In terms of casting, we know that Bryant herself will, of course, be back as Annie, the fabulous heroine of the show, along with Lolly Adefope as her roommate, Fran, and Luka Jones as Annie's boyfriend, Ryan. Showrunner Ali Rushfield is back at the helm again, writing alongside Bryant, with Lorne Michaels and Elizabeth Banks as Bryant's co-executive producers. It's sure to be another great season, so catch up on season one now and mark your calendars for Jan. 24!