The Real American Crime Story Behind Andrew Cunanan's Father
American Crime Story season two's penultimate episode, titled "Creator/Destroyer," paints an interesting picture of Andrew Cunanan's upbringing. We've already met his mother, Mary Ann, but now we meet his father, Modesto, a Filipino immigrant who served in the US Navy prior to the events of the series.
When the show picks up with Andrew's childhood, Modesto is shown doting on his youngest child, telling Andrew how special he is and showering him with presents and privileges, like letting Andrew take the master bedroom and buying him a car before he's even close to being old enough to drive it.
As Andrew gets older, he obviously begins to believe what his father has been telling him — namely, that he is better than most other people and destined for great things. But it all comes crashing down when the FBI shows up to haul in Modesto for embezzlement. It seems Modesto was selling nonexistent stocks to unsuspecting customers — and he obviously knew the Feds were closing in, because he had a stash of cash and a passport in Andrew's bedroom closet, and it turns out he sold their house weeks prior.
As Modesto flees the country, Andrew and his mother are left with nothing and nowhere to live. So Andrew takes off for Manila, Philippines, to confront his father and learns just how slimy Modesto really is. Andrew wants to kill him in the moment but can't bring himself to do it. But it's not hard to see how this incredibly formative experience turned him into the adult Cunanan we know from the series. There are even echoes of the murder spree in the way Modesto has flashes of temper and physically threatens his wife.
But how much of this is what really happened? How much about Modesto is to be believed? Well, according to what we could find, the show pretty much nails his criminal activity.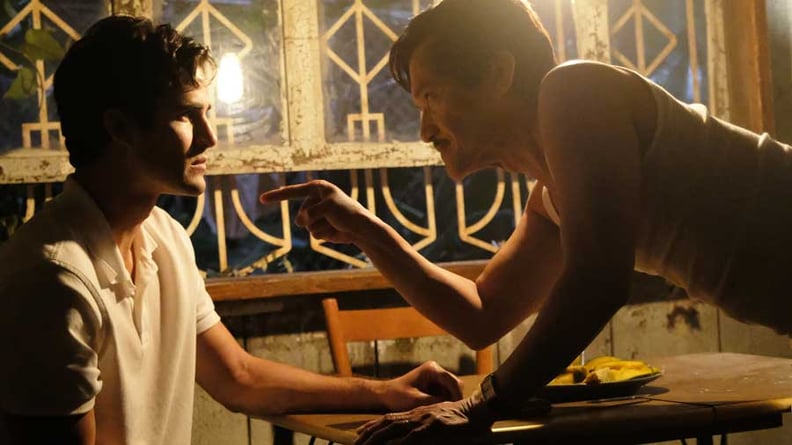 The show adheres closely to what journalist Maureen Orth discovered in writing her book Vulgar Favors, upon which this season is based. But it is also backed up by a piece in the San Diego Reader in which a friend of Cunanan's from adolescence (who wishes to remain anonymous) writes about her experiences with his family.
The woman recalls a time when a teenage Cunanan hurled a tub of generic ice cream at his mother, screaming about only wanting Häagen-Dazs, an event the show depicted in last week's episode. The woman also details Andrew's trip to the Philippines after his father fled the country:
"Andrew caught wind that his dad was in his native home, the Philippines. Andrew flew over to visit him. What Andrew discovered sent shock waves through him. The father he so revered was living in a rundown shack. This shattered Andrew's self image as a God-given prince. His own father had cultivated that image. He flew back to the states and began a downward spiral that he never recovered from."
She also confirms Cunanan's use of the master bedroom and other privileges afforded him by his father and alleges that Cunanan was stealing drugs from the patients who had their prescriptions filled at the pharmacy where he worked.
One thing the San Diego Reader article doesn't get into regarding Cunanan's parents, however, is the fact that they always proclaimed his innocence. According to the Chicago Tribune, Modesto told an officer investigating Cunanan's murder spree, "My son is not like that. He is innocent. He is not a homosexual; he had a Catholic upbringing and was an altar boy . . . I don't believe he did what the American police say he did."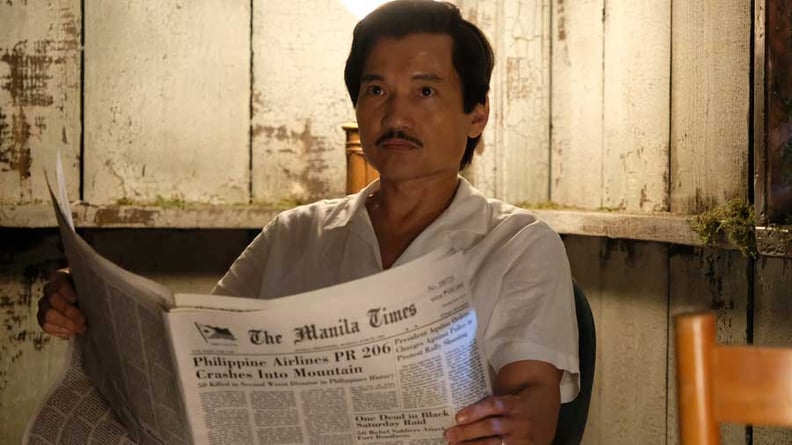 Orth's book elaborates on these claims, saying that both Cunanan's parents thought he was framed for the murders by the Mafia. In Orth's Vanity Fair article written to coincide with the release of this season of American Crime Story, she recalls meeting Modesto and him espousing his Mafia theory, adding that he also told her that John F. Kennedy Jr. was who should play his son in a movie about Cunanan's murder spree; this was, of course, two years before JFK Jr. was killed in a plane crash.