The Keepers: What You Need to Know About Father Joseph Maskell
The Keepers is Netflix's latest foray into true crime, and just like Making a Murderer and Amanda Knox, a deeply disturbing unsolved murder is at the heart of the documentary series: who killed Sister Cathy? The 26-year-old nun and Catholic high school teacher — full name Catherine Cesnik — mysteriously vanished one night in November of 1969 after leaving her apartment in Baltimore, Maryland, to go shopping at a store a few miles away. Her brutally beaten body wasn't discovered until two whole months later on a remote, snow-covered embankment in the city. Her death hit the community hard, especially since the police investigation didn't lead to single arrest. Decades later the cold case has gotten new attention, and a new list of suspects has arisen. At the top of the pile? Father Joseph Maskell.
As you make your way through all seven episodes of the series, it quickly becomes apparent that the focus of The Keepers isn't so much who killed Catherine Cesnik but why they killed her. (If you haven't watched the show and would rather not know more, I'd suggest you stop reading now.) The answers to both questions seem to be wrapped up in what 30-year-old Maskell — who was chaplain of Archbishop Keough High School while Cesnik was teaching English there in the late '60s — was secretly doing to a large number of his students. Former Keough student Jean Hargadon Wehner is introduced early on in the series, and her revelation that she and other students were the victims of rampant sexual abuse at the hands of Maskell and other priests in the area adds an even darker layer to the case of Cesnik's murder.
At the time, Maskell was highly influential in the Baltimore area. On top of working at Archbishop Keough High School, he served as chaplain for the Baltimore County police, the Maryland National Guard, and the Maryland State Police (his brother was a well-known police officer in the area, and he was friends with plenty of other men on the force). Many people in the community also attended his masses each Sunday, which naturally made them feel safe about putting their children in his care. In such a Catholic-heavy area, the police department and the Baltimore Archdiocese were tightly woven, so if Cesnik happened to find out what Maskell was allegedly doing to the students and threatened to go public, Maskell presumably would've had a deep well of connections to help him keep her quiet.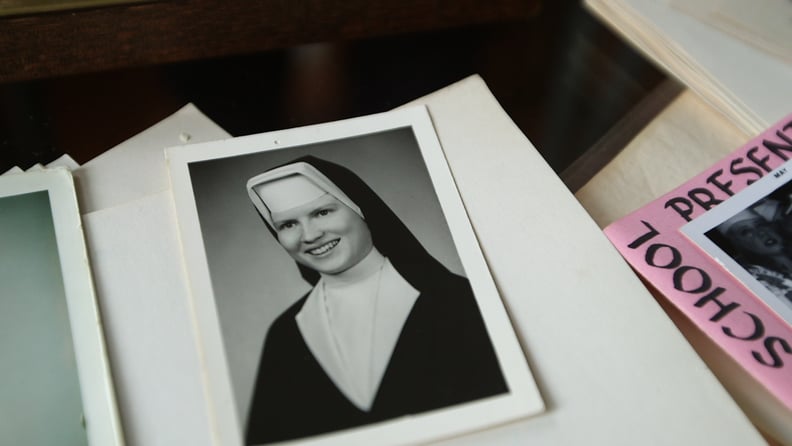 Although the actual acts had happened years prior, the sex abuse allegations against Maskell didn't come to light until 1992 when Wehner reported her story to the Baltimore Archdiocese. Two years later, she and Teresa Lancaster (another former Keough student) both filed a civil lawsuit against Maskell under the names Jane Doe and Jane Roe, accusing him of raping them when they were teenagers. Bolstering Wehner's claim was the story she told of the time Maskell allegedly took her to see Cesnik's body before it was discovered by hunters, which contained a number of details about the body that only investigators were aware of at the time, according to a 1994 Baltimore Sun report.
That same year, police dug up "a van load of confidential records" that Maskell had ordered the groundskeeper at Holy Cross Cemetery to bury for him years earlier. An anonymous former detective alleged that the boxes were full of nude pictures of underage female students. "We found hard evidence — these girls had their tops open," he told The Huffington Post in 2015. "I saw them with my own damn eyes." Additionally there were psychological evaluations of the students Maskell counseled, adding to the claims that he deliberately preyed on students who were troubled or vulnerable (most of the women who open up about Maskell in the documentary had been previously abused by family members in their childhoods, which he found out and used against them). Unfortunately the files and photos "inexplicably vanished" after the dig, and Wehner and Lancaster's case was eventually thrown out in 1995 on a technicality.
Although Maskell denied the accusations until his death in 2001, he was removed from the ministry in 1994, according to the Los Angeles Times, and was sent to work in a church in Ireland instead. He returned to the US four years later (Baltimore's archdiocese discovered him living in a nursing home in Maryland), and following his death in 2001, the Baltimore County police department exhumed his grave for DNA evidence. Nothing matched evidence found at the Cesnik crime scene (investigators were banking on a cigarette butt found at the scene to link them), so the part Maskell played in her death, if any, remains a mystery. The Baltimore Sun did report, however, that, "Since 2011, the archdiocese has paid a total of $472,000 in settlements to 16 people who accused Maskell of sexual abuse." At least some of his accusers are seeing a sliver of justice, even if Cesnik has yet to get hers.