"Gilmore Girls" Costumer Says the Father of Rory's Baby Was "Supposed to Be . . . Obvious"
"Gilmore Girls: A Year in the Life" left fans in an emotional tailspin — and also desperately searching for answers about one particularly huge cliffhanger. Since the follow-up to "Gilmore Girls" was only a one-time thing, many fans worried that they might never know who — spoiler alert — the father of Rory's baby is.
Now, seven years later, we finally know the truth. In a TikTok shared on March 19, "Gilmore Girls" costume supervisor Valerie Campbell seemingly confirms the father's identity once and for all.
"Let's do the math," she says in her video. She then goes through the options, which include Paul, the Wookiee, and Logan Huntzberger, noting that Rory "definitely wasn't sleeping with" Paul in a timeframe that made sense to her pregnancy, and also that she'd "definitely be showing" if the Wookiee was the dad, though they "never gave her a pregnancy belly" and were "never instructed to give her one." By process of elimination, Campbell says, it's Logan.
She then claims that showrunner Amy Sherman-Palladino was surprised people didn't immediately intuit that Logan was the father. "It was supposed to be very, very, very obvious," Campbell says, effectively shutting down speculation years after the fact.
Many fans were rooting for Rory to end up with Jess (did you catch that meaningful glance?), but the show never hints that they recently slept together, meaning that he's not the father.
Now that we know the truth, ahead, check out Campbell's revelatory TikTok and revisit the possible candidates and weirdest fan theories about the father of Rory's baby.
01
Costumer Valerie Campbell's TikTok
02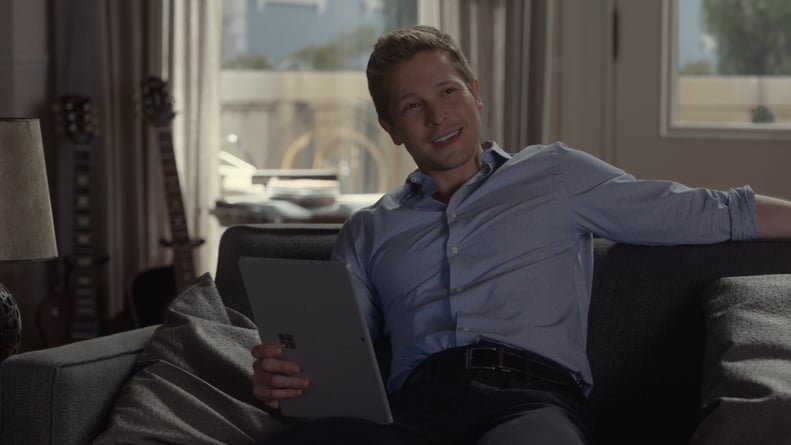 Theory #1: Logan Is the Father
This is the most obvious answer, and Campbell finally confirmed it in her TikTok. Rory is sleeping with Logan throughout "A Year in the Life" and only breaks up with him for good in the "Fall" episode, and ultimately, he's the only truly viable option.
Amy Sherman-Palladino also gave a hint in an interview with Entertainment Weekly days before the new series premiered. On the topic of Logan, she said, "We wanted Rory to date her father. Every girl has a father issue, and Logan was Christopher. Logan was charming, smart, and not quite the dependable soul that you need. Or, at that time, was not the great dependable soul."
Rory becoming pregnant with Logan's child is indeed quite a full-circle moment, as Lorelai became pregnant with Christopher's baby at the end of the show.
03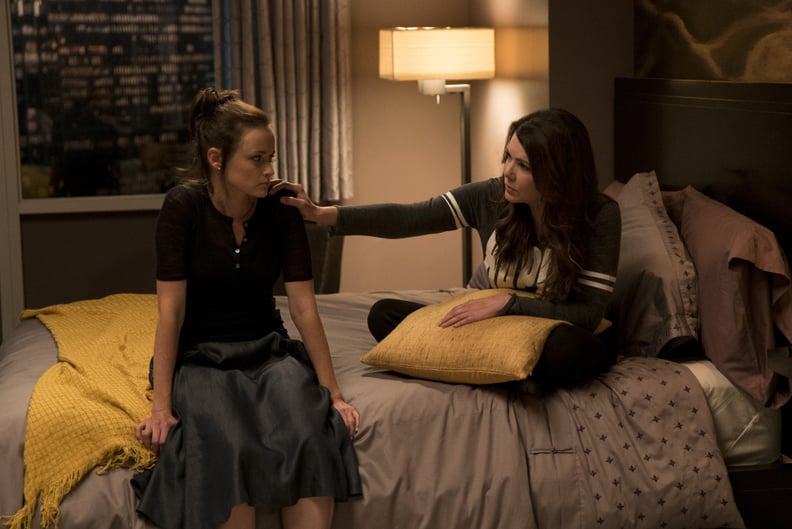 Theory #2: The Wookiee Is the Father
In one of Rory's lowest moments, she sleeps with a Wookiee. That is to say, she sleeps with a human dressed as a Wookiee who she meets while researching her (doomed) piece on people who wait in long lines for things.
The timeline doesn't exactly work out; if she sleeps with the Wookiee at the end of Spring, she would be six months pregnant at the end of Fall, when Lorelai and Luke get married and the series concludes. This one is fairly easy to eliminate because though Rory is wearing baggy clothes, even an oversize sweater probably wouldn't hide a six-month baby bump. Plus, Rory wouldn't keep something like that from her mother for six whole months.
04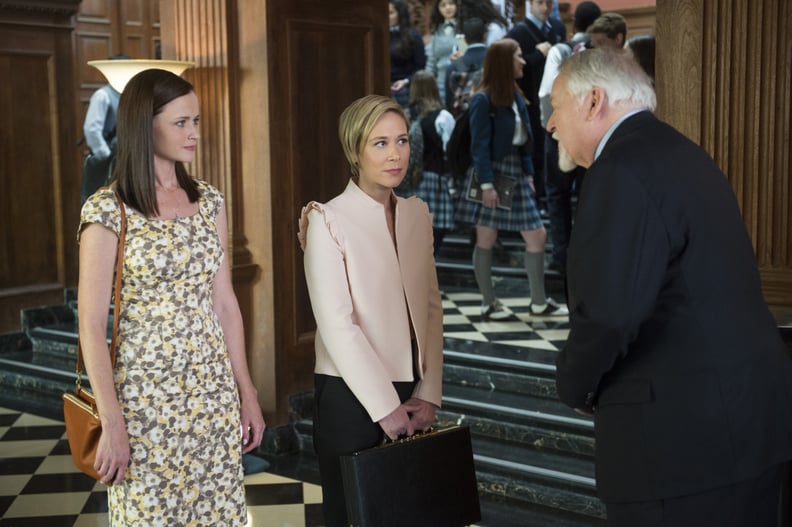 Theory #3: Rory Gets Artificially Inseminated
Some fans speculated that Rory may have enlisted the help of baby guru Paris to have a baby on her own terms. This was never really an option simply because Rory never really talks about wanting to have a baby. She's such a rational person that it wouldn't be like her to just decide to have a baby (as a single mother or otherwise) when she's at such a crossroads in her life already.
05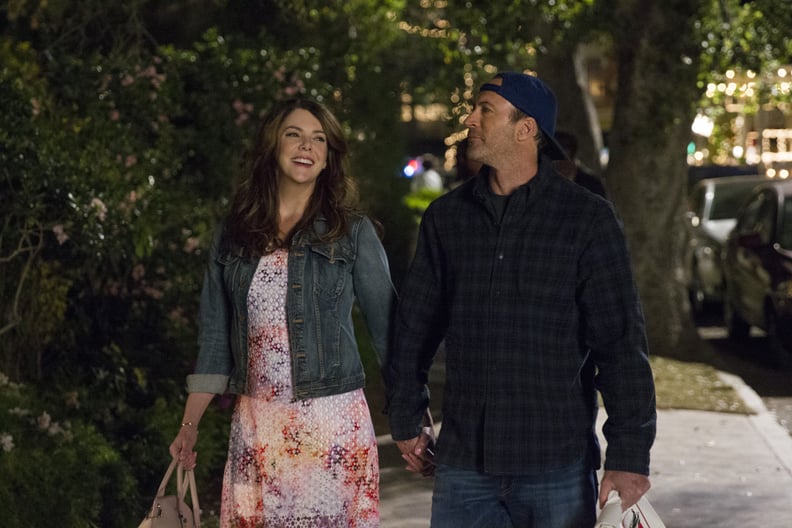 Theory #4: She's a Surrogate For Lorelai and Luke
One of the weirder theories about the father of Rory's child was that Rory decided to be a surrogate for Lorelai and Luke. This was never particularly likely given that Luke never seems interested in having a kid, and in order for Rory to have the baby, she'd need not only his consent, but some of his . . . stuff. While Rory and Lorelai have always been close, this level of closeness was always a step too far.
06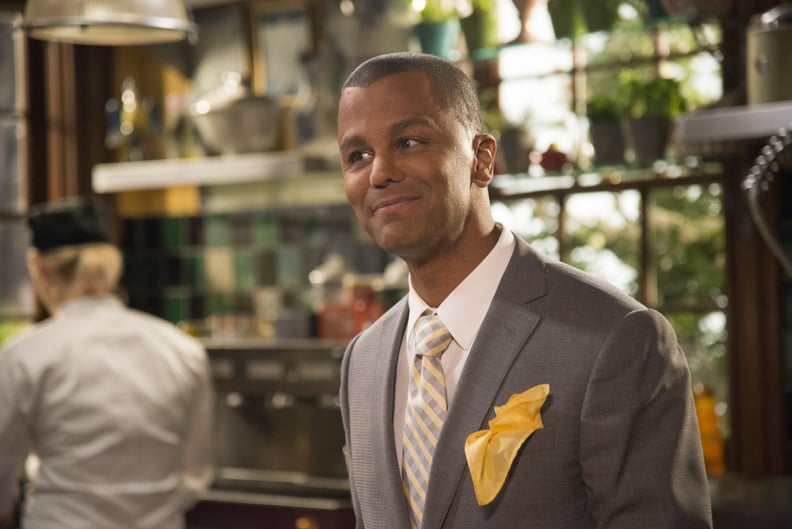 Theory #5: She's a Surrogate For Michel
Yet another option that some fans put forward is that Rory did agree to be a surrogate, but she did it for Michel and his husband. Michel is considering having a baby throughout the course of "A Year in the Life," and he seems to be (maybe) gradually softening up to the idea. Though this was always a more likely option than Rory agreeing to have Lorelai's baby, it wouldn't make much sense story-wise.