The Keepers: 6 Theories About What Really Happened to Sister Cathy
If you've not already become consumed by the gripping Netflix docu-series The Keepers, you've probably begun at least seeing discussions about it on social media . . . and for good reason. The seven-episode docuseries explores the 1969 death of Catholic nun and Baltimore schoolteacher Sister Cathy Cesnik and touches on 20-year-old Joyce Malecki's murder mere days later. Both slayings remain unsolved today.
To say that the findings in the series are troubling would be an understatement; The Keepers reveals a wide-scale web of corruption, abuse, and collusion within the Catholic church in Baltimore and appears to link local law enforcement to the deliberate mishandling of the case in order to preserve the archdiocese's reputation.
Editor's Note: Before you press "play," be warned. There is an abundance of content in the show that will deeply upset you, but perhaps most horrific is the graphic description of sexual abuse.
After marathoning your way through the series, the question remains: who killed Sister Cathy? While several people of interest are introduced, interviewed, and investigated by amateur sleuths/badasses (and former students of Cesnik's) Gemma Hoskins and Abbie Schaub, no conclusion about the murder is reached. There is still an active Facebook group run by the two now-retirees and grandmothers, asking for any theories or information pertaining to Sister Cathy's death.
Since the show's premiere, a subreddit about the cold case has gained popularity, resulting in even more guesses about whodunnit. Par for the course with anything involving open internet forums, purported explanations for Cathy's death range from compelling to totally out there. Here are the proposed killers who we think are worth considering — but beware, you'll only be left with more questions.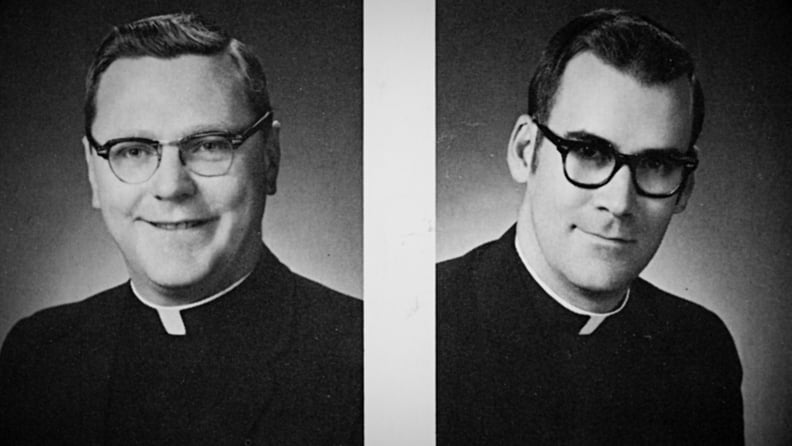 Father Joseph Maskell
Easily the most despicable figure introduced in The Keepers is Father Joseph Maskell (pictured on the above left), repeatedly accused of using his authority to sexually abuse the children in his care. As chaplain at Archbishop Keough High School, the same private all-girls institution where Sister Cathy taught English, Maskell allegedly abused so many students that a summons to his office was widely dreaded. Maskell was bounced around between several churches in the US and Ireland due to sexual abuse allegations, eventually passing away in 2001.
One of Maskell's victims, Jean Hargadon Wehner (who initially accused the priest in 1994 as "Jane Doe"), alleges that Sister Cathy learned of her repeated rape and abuse at the hands of Maskell and several other men, swearing to "do something" about it. This, Wehner believes, led to Cathy's murder . . . the nun likely confronted Maskell or his superiors about the abuse, marking herself as a target to be silenced.
During a truly upsetting moment in the series, Wehner recalls Maskell taking her on a trip to Sister Cathy's dead body shortly after she was reported missing. During the interview, Wehner held back tears when describing the memory of "brushing maggots off her [Cathy's] face" upon realizing that her favorite teacher had been killed, revealing a deep fear: "I killed Sister Cathy."
While many viewers are quick to accuse Maskell of killing Cathy directly, it's likely that the priest hired or convinced somebody else to do the killing for him. The Keepers director Ryan White told The Daily Beast that, shortly after filming wrapped, Maskell's body was exhumed for testing against DNA evidence (presumably the cigarette butt found near Cathy's body) and did not match.
However, this far from rules out the priest; as a powerful man with widespread influence both in the Baltimore church and local law enforcement agencies, it's extremely likely that he simply had somebody else carry out the killing at his own behest.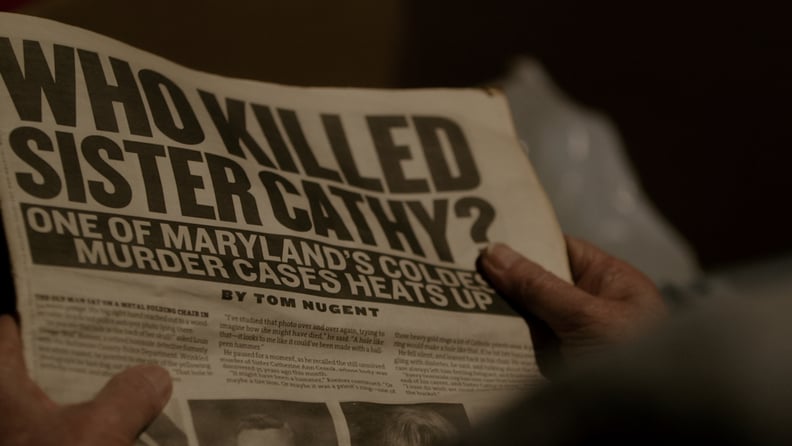 Billy Schmidt
Billy Schmidt, an eccentric man who lived across the hall from Sister Cathy's apartment, was accused of the murder years later by his former sister-in-law. According to this sister, Billy dated a man only known as "Skippy," who frightened her and fanned the flame of Billy's peculiarities and instabilities and may have gotten both Billy and her husband involved in something violent.
When her husband arrived home covered in blood one night around the time of the disappearance without decent explanation and then descended into an alcoholic spiral, she immediately began to suspect that he and his brother were involved in the killing.
Billy's brother cited the fact that "we killed a girl and buried her behind the shop" as the reason for his drinking, and Billy had something of a mental breakdown following the event. (Read: keeping a nun's habit on a mannequin and babbling about "the woman in the attic.") Billy committed suicide months after the murder.
Add the fact that Billy was a known smoker of a specific cigarette brand that matched a butt found near Cathy's body, and it seems possible that he could be involved with Cathy's death.
However, internet sleuths take issue with several parts of the story involving Billy. Namely, the fact that Billy's sister-in-law wasn't concerned with her own husband who showed up covered in blood on the night of the disappearance:
In addition, Billy (who was gay) was not involved in the Catholic church and therefore had no reason to participate in a cover-up plot: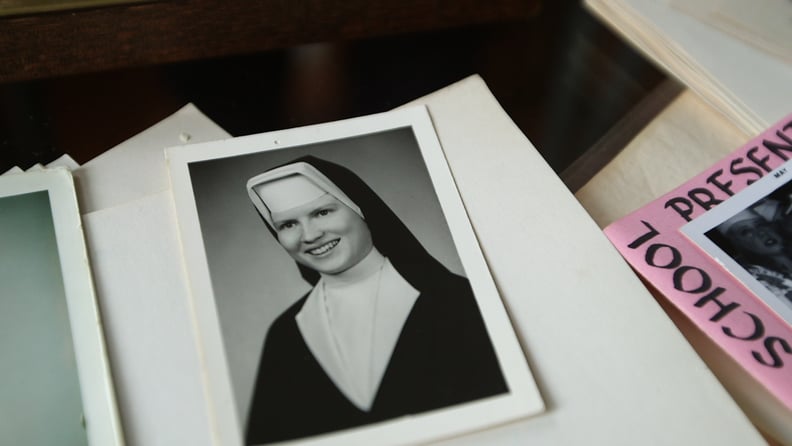 Edgar Davidson
Edgar Davidson was accused of the murder by his first wife, who spoke with The Keepers interviewers under the condition of anonymity at a niece's behest. After Edgar, who had abused the wife and displayed erratic behavior in the past, arrived home covered in blood on the night of Cathy's disappearance, she immediately suspected him.
At Christmas that year, Ed gave the wife a wedding bell necklace inlaid with a stone that was not her birthstone, which his family now believes was the engagement present that Sister Cathy was out buying for her sister on the night of her disappearance. (Cathy's sister has since stated that the birthstone in the necklace fits her now-husband's birth month.)
It seems that Edgar actively encouraged his wife's suspicions, chuckling and making odd comments while the news broadcast about Cathy's disappearance played on TV. Davidson also drove a car with both feet, which lines up with the fact that there was mud found only on the left pedal in Cathy's car, which was found abandoned after her abduction and is presumed to have been driven by somebody involved in the crime. Davidson also called in to a radio show after the murder to say that he knew where Cathy's rosary was. Not to mention the man's criminal record, which includes car theft and cruising around middle schools attempting to lure girls into his car.
Because Edgar is still alive, The Keepers filmmakers caught up with him to ask a few questions about his potential involvement. Though he corroborated several aspects of the crime on camera, Edgar maintains that he did not kill Cathy Cesnik. Whether the now-elderly man still has his faculties about him is also in question; many Reddit and Facebook viewers expressed discomfort while watching his interviews due to the fact that Edgar seems "not all there."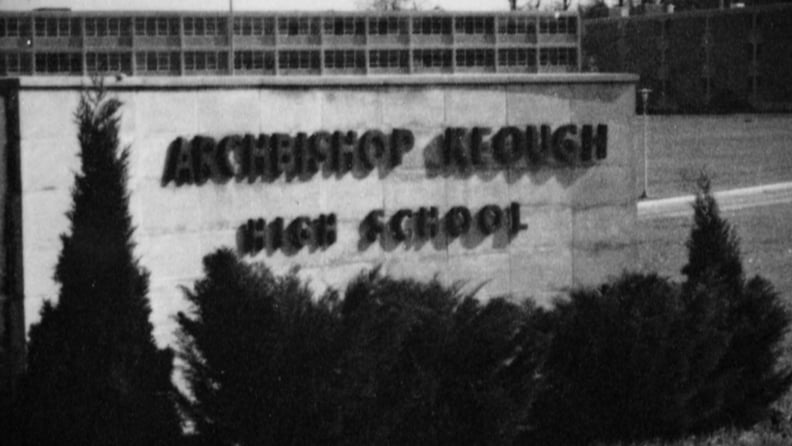 "Brother Bob"
When recovering repressed memories about her abuse under Father Maskell, Jean Wehner also remembered a man whom she knew simply as "Brother Bob." While Wehner has yet to recall his face (so intense is her trauma surrounding this figure), she does remember that the man whispered to her that he had killed Sister Cathy.
In terms of Brother Bob's physical description, Jean can only recall that he had a small incision on one side of his abdomen and a birthmark on the other.
As for the identity of this mysterious figure, several names have been thrown into the mix. Firstly, an "Uncle Bobby" mentioned by Brian Schmidt (Billy Schmidt's nephew) in an interview describing the events he believed led up to disposing of Sister Cathy's corpse. This Uncle Bobby allegedly kept Brian occupied by shooting a gun at a trash pile while Billy and Skippy took a large object (rolled in a blanket or rug) into the woods.
Another figure who could be "Brother Bob" is Maskell's longtime friend, another priest named Reverend Robert G. Hawkins, who sheltered Maskell in his own church after he was accused of child molestation, until he was shipped off to another Catholic parish in Ireland. "I think he's really a casualty of the times. He's dead. He can't function as a priest around here anymore," Hawkins told Baltimore Magazine through tears when discussing Maskell's treatment by the public after the abuse allegations. (If that doesn't sound sympathetic toward a known child rapist, we don't know what does.)
It has also been conjectured that Billy Schmidt's boyfriend, "Skippy," may have also been one of Maskell's associates in a child abuse ring and was known as "Brother Bob" when introduced to victims. This would explain the connection between the Schmidts and Maskell, and therefore a potential motive for their involvement in Cathy's killing.
The identity of this "Brother Bob," whose involvement Jean believes is tantamount to solving Sister Cathy's murder mystery, is the most widely debated subject in The Keepers circles.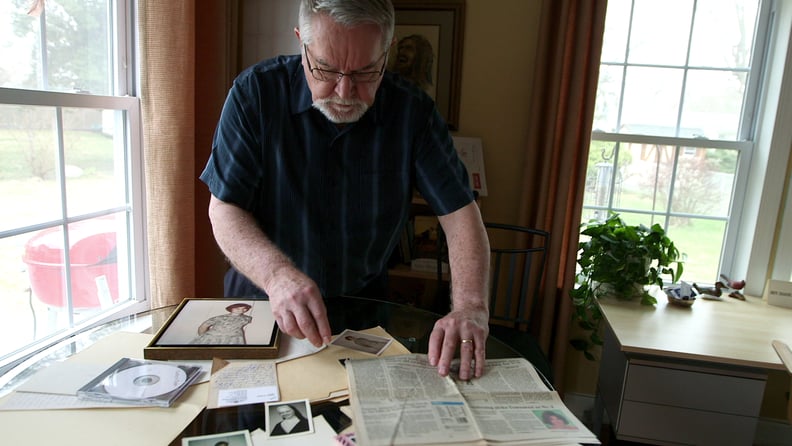 Gerry Koob
Though we find the idea of Gerry Koob — Sister Cathy's secret romantic interest and close friend within the church — as the killer unconvincing, his reliability is called into question by many fans seeking justice.
Koob, who appears many times in the docuseries as a resource on the church, was the first person Cathy's roommate called to report her as missing. According to Koob, he, his friend, and Cathy's roommate prayed and took communion while awaiting the nun's return; however, she never returned home.
It is later revealed that Koob proposed to Cathy, suggesting that they both leave their roles (and subsequent celibacy vows) within the church in order to marry. According to Koob, Cathy declined his proposal.
Doubt about Koob's authenticity is questioned by several figures on the show, who believe his emphasis on an alibi (dinner and a movie with his friend) and particular details of his testimony don't add up. Koob also claims that Cathy never divulged her knowledge of abuse at the high school to him, which strikes some as strange considering that he supposedly proposed to her.
Toward the end of the series, a letter from Cathy to Koob is referenced, and the contents of the letter are far more romantic and sexually intimate than Koob initially let on about the nature of their relationship. This letter discusses menstruation, Cathy wanting to have Koob's children, and more. Regarding this letter, amateur sleuths have questioned whether Koob lied to preserve Cathy's reputation, or if there was something more nefarious going on. Some believe that the letter was not written by Cathy at all.
Another point of contention is Koob's insistence that a police officer presented him with Cathy's "vagina" wrapped in newspaper; the logistics of this claim confused many and tarnished their idea of the man as an honest, caring friend of Cathy's.
More than any other suspect, though, there remains a huge amount of support for Gerry Koob. Entire Facebook threads discuss his innocence, and many believe that even naming him as a potential killer is disrespectful to his obvious grief.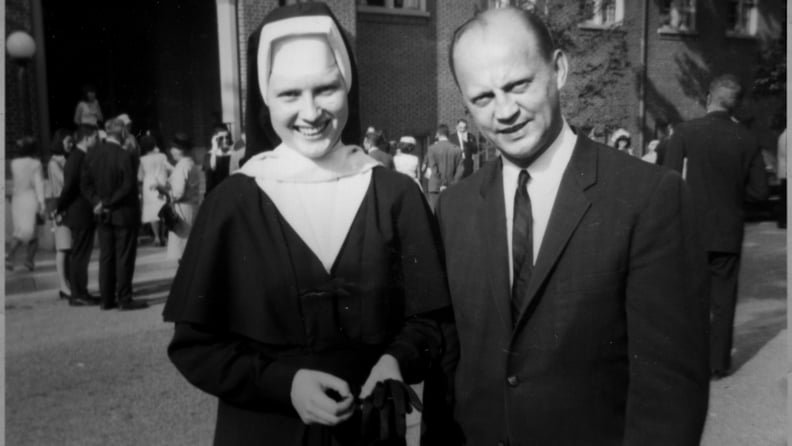 Another Killer(s)
If not one (or more) of the five figures examined above, Cathy's murder could boil down to another killer. Some of the many outlined by online detectives are Dr. Christian Richter (the OBGYN who "treated" several of Maskell's abuse victims), Officer Scanell (the first Baltimore police officer on the scene when Cathy's body was found), Pete McKeon (Gerry Koob's friend and alibi), Father Neil Magnus (director of religious studies at Archbishop Keough school and accomplice in Maskell's abuse), and Maskell's brother (a Baltimore police officer). Read several statements about these suspects below.
The Cesnik murder case is still under investigation in Baltimore, with a new and seemingly dedicated detective heading up the charge. Considering that Maskell's body was exhumed after the show finished filming, it's encouraging to think that a conclusive answer to the mystery may be found sometime soon. But considering the history of the church and law enforcement effort to keep this case quiet, it's probably not worth getting our hopes up.