All the Places You Might Know Toni Collette From Before Hereditary
Hereditary looks terrifying. If you can get past the shots of Alex Wolff bashing his face into his desk or that person who is literally on fire in the trailer, you might have said to yourself as a way of distracting from the terror: "Self, who is that lady playing the mom?"
The answer is Toni Collette. Still not ringing a bell? For shame! The actress has racked up nominations for Golden Globes, Oscars, and Tonys thanks to her versatile work over the years. Collette started as a comedy actor in the '90s, breaking out in the classic Australian film Muriel's Wedding (below).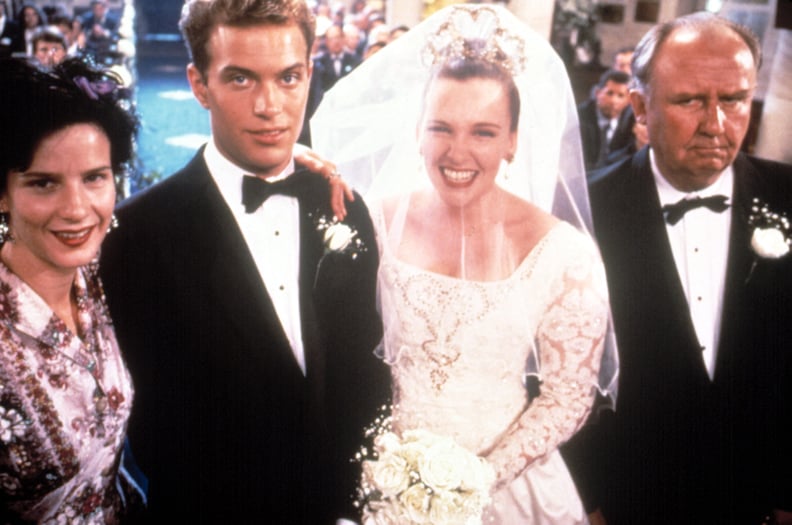 Her big foray into horror came in 1999 when she played the mother of Haley Joel Osment's character in The Sixth Sense, which horror buffs (and film critics) will remember as M. Night Shyamalan's only really palatable film. For the role of a stressed and struggling mother to a pint-sized psychic medium, she earned herself an Academy Award nomination. She dipped her toes into the genre again with the 2011 remake of Fright Night and 2015's creepy Christmas movie Krampus.
In between, she's appeared in a number of memorable roles in films spanning from dramas like The Hours and Evening to comedies like In Her Shoes and Little Miss Sunshine, and even action films like Shaft and xXx: Return of Xander Cage.
If none of these sound familiar (what are you doing with your life?), maybe you've seen her on the small screen. She was the titular character in the Showtime dramedy United States of Tara (above) about a Midwestern mother dealing with her dissociative identity disorder. She was also the lead in the first and only season of CBS's 2013 drama-thriller Hostages, where she played a doctor compelled by terrorists to botch her surgery on the president.
She is also a Tony-nominated Broadway actress for her work in the musical The Wild Party, owns her own production company, and has a pretty notable musical career under the name Toni Collette & the Finish. She's had a full tour of Australia and been a headlining act at Live Earth in Sydney to promote environmental awareness.
And that brings us back to Hereditary, the opener to our Summer horror season, about a family terrorized after the death of an elderly grandmother. It is already being compared to The Exorcist and currently holds a solid Rotten Tomatoes score of 92 percent. And now, you'll be able to tell all your friends, "Why yes, I do know where you know her from."
Well, in between the parts where you're pretending that you're not hiding behind your popcorn.