Here's What You Need to Know About Hereditary's Terrifying Breakout Star, Milly Shapiro
Hereditary is shaping up to be one of the scariest movies of 2018, if not the scariest. It brings together a slew of notable stars, including Australian actress and musician Toni Collette as mom Annie, known for her roles in The Sixth Sense and Little Miss Sunshine. Ann Dowd, from The Handmaid's Tale, also has a pretty chilling spot on the cast. But if you're wondering about Milly Shapiro, the young actress whose performance as Charlie Graham is already wowing critics and her costars alike, then you're not alone.
Charlie joins a long line of creepy kids in horror movies whose inherent innocence makes them a draw for malevolent spirits, but Shapiro's background is as far from horror as can be. She got her start on Broadway, playing the titular character in Matilda the Musical, and this movie is her first major big-screen role.
Born in Tampa, FL, Shapiro started vocal training when she was only 3 years old and acting lessons at 5. After getting discovered at the age of 10, she moved to New York to launch her career on Broadway. As a matter of fact, she received a Tony honor for excellence for her performance as Matilda and was nominated for best musical theater album at the 2013 Grammy Awards.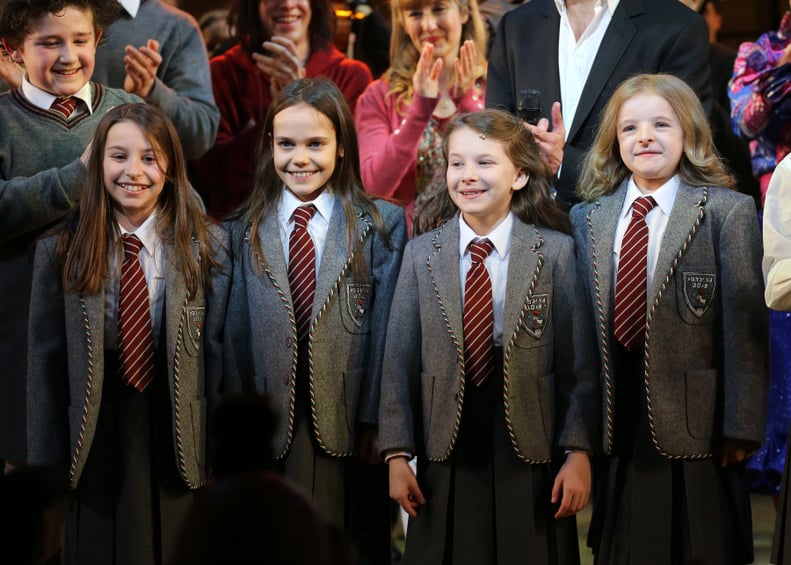 Image Source: Getty / Walter McBride
While her role as Charlie is vastly different from her previous projects, her costars and Hereditary director Ari Aster confirm that she's perfect for the role. In an interview with Daily Dead, Aster said, "Milly is just the most disciplined actress you'll ever meet. I remember when she came in to audition. It was just like this giant weight off my shoulders, because we did not know whether we'd be able to find a Charlie, and Milly came into the room, and it was just so clear right away, and when she left the room, she got the part, and I think her performance is absolutely incredible."
Currently, she doesn't appear to have more film or television roles lined up. She is, however, slated to debut a new cabaret show with her sister, Abigail, at The Green Room 42 on Broadway. If her brilliantly terrifying performance as Charlie is anything to go by, we'll see her again on the big screen very soon.