Yes, That's George Clooney's Dad As Old George Clooney in The Monuments Men
The Monuments Men is out this weekend, and if you see the movie, keep your eye out for that dashing man who plays the older version of George Clooney at the end of the movie. In case you catch yourself thinking, 'Hey, that guy doesn't look like George Clooney at all,' you're wrong. It's his dad, journalist Nick Clooney! This is Clooney Sr.'s first acting credit since 1958, when he played "Freddie — Man in Parking Lot" in The High Cost of Living. Look how cute they are.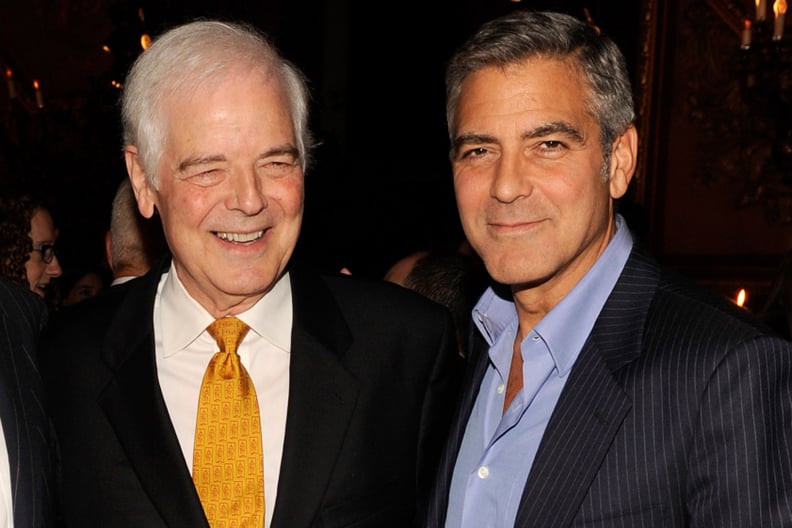 George even made a special mention of his father on Late Night With David Letterman this week, introducing him to the host and audience via backstage camera. Take a look to find out how he liked directing his father on the set.