The Handmaid's Tale: Yep, That's Marisa Tomei Under All That Grime
Somehow, The Handmaid's Tale has successfully turned the timid and adorable Rory Gilmore into badass queer biology professor Emily who has actively resisted Gilead's nefarious, patriarchal government. Emily pays dearly for her rebelliousness. In fact, she's now trudging along in the Colonies, a toxic wasteland where criminal women work until they die.
There, we encounter someone who's a bit of a fluke among the Unwomen — a former Commander's wife named Mrs. O'Conner, who's portrayed by none other than the lovely Marisa Tomei. But Tomei's role as this outlier is abysmally grim and anything but lovely. Emily befriends this woman — sort of. (No spoilers.)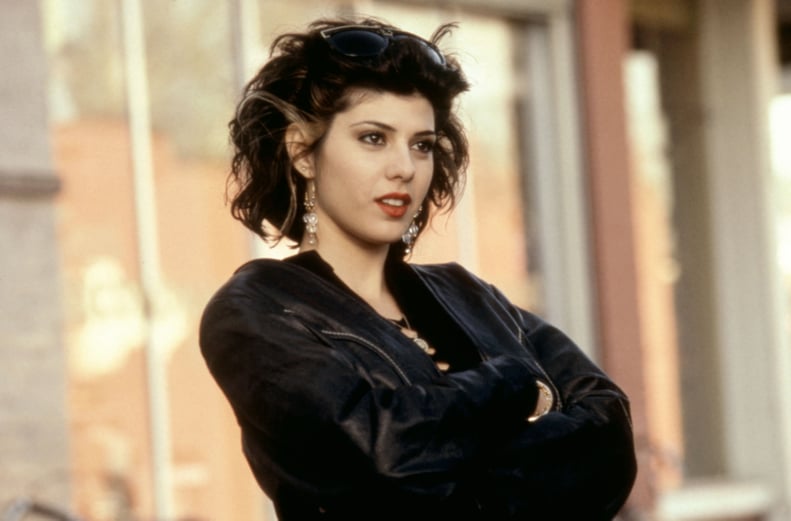 You'll instantly recognize Tomei's charming vixen smile from her countless roles on television and in movies. She's best known for her role as the whip-smart, sassy Mona Lisa Vito, Joe Pesci's fiancée in the hilarious comedy My Cousin Vinny. For her sweet yet gut-busting hilarity as Lisa, Tomei won an Academy Award for best supporting actress in 1993, competing alongside seasoned actresses like Judy Davis and Vanessa Redgrave.
Tomei's career has only bloomed since the '90s. The beloved actress has also starred in a handful of critically acclaimed films, including Anger Management, What Women Want, and The Big Short. In recent years, she's continued lighthearted, romantic roles in films like The Rewrite and Trainwreck. The Marvel Cinematic Universe also welcomed her as Peter Parker's youthful Aunt May in Captain America: Civil War and Spider-Man: Homecoming.
Given Tomei's gruesome fate by the end of the second episode, we probably shouldn't expect to see her again on The Handmaid's Tale. Still, you can expect to see a lot more of her soon — she'll star in upcoming films like Shotgun, Behold My Heart, and The First Purge.