Meet the Up-and-Coming Actor Who Plays Young Newt Scamander in Fantastic Beasts 2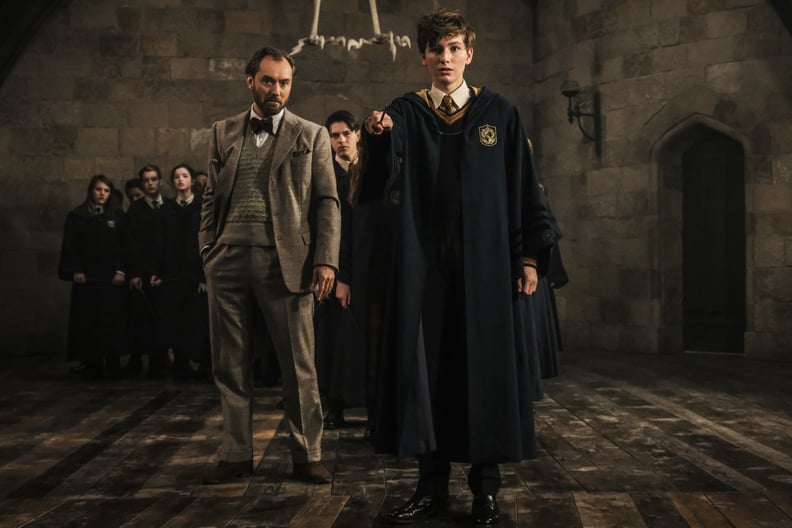 Up-and-coming actor Joshua Shea takes on the role of the young wizard. While he certainly bares a striking resemblance to Redmayne and perfectly mimics his mannerisms in the film, little is known about the British star. According to an interview with Song Academy in April, he is 15 and hails from Jersey, which is near the coast of Normandy, France. This is actually his first feature film! He previously had a guest-starring role on E!'s The Royals as a young student named Simon.
Hopefully we'll get more glimpses of Newt's time at Hogwarts in coming films!