That Guy Behind Deadpool? He Scared the Pants Off You Last Year
There's a whole new cast of badass antiheroes joining the foul-mouthed world of Deadpool in the highly anticipated follow-up to the 2016 action flick, and along with new faces like Domino (Zazie Beetz) and Bedlam (Terry Crews), Zeitgeist is another character set to make his debut in Deadpool 2.
In the Deadpool comics, Zeitgeist's real name is Axel Cluney and his "power" is vomiting acid, according to Indiewire. Taking on the role of the X-Force mutant is Bill Skarsgard, a 27-year-old Swedish actor with a recognizable face and famous last name.
The son of veteran thespian Stellan Skarsgard and kid brother to Emmy-winning Big Little Lies actor Alexander, Bill has been performing since 2000 and has acting in his DNA. His résumé is impressive for such a young actor and includes roles on both the big and small screens. He previously starred in all three seasons of the Netflix horror series Hemlock Grove and had roles in 2016's Allegiant and 2017's Atomic Blonde.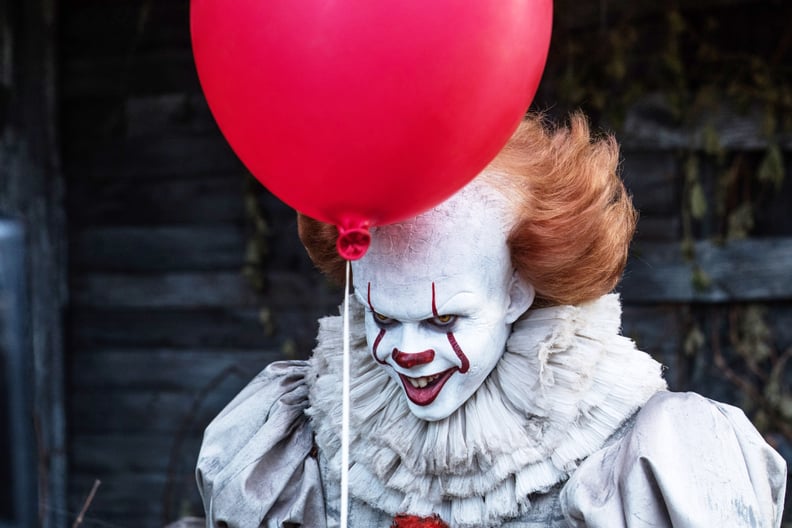 Bill is having a major moment following his horrifying portrayal of Pennywise in last Fall's It remake, a role he'll be reprising in the film's sequel that's set to start filming this Summer. The Swedish actor has a thing for taking on roles set in unsettling worlds: next he'll star as a prisoner in Hulu's psychological horror series Castle Rock, which is based on short stories by Stephen King and set to premiere July 25.
It's the Summer of Bill Skarsgard, and he's just getting started.