Chris Evans Is Voicing Buzz in the New Toy Story Prequel — Here's Why He's Perfect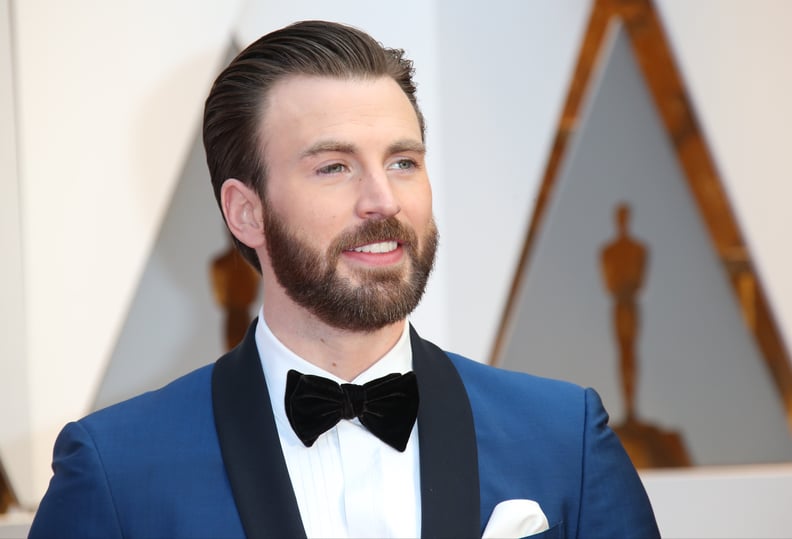 Image Source: Getty / Dan MacMedan
Buzz Lightyear is getting a bit of a makeover in Disney Pixar's 2022 movie "Lightyear". The new animated film, a prequel to the Toy Story franchise, centers on the real astronaut Buzz Lightyear and tells the story that inspired the space-loving action figure we grew to love in the Toy Story movies. Tim Allen has long voiced the toy Buzz. However, along with looking slightly different (aka more real), Lightyear's Buzz Lightyear will also sound slightly different because Allen is out and Chris Evans is in.
Evans will take over the iconic role of Buzz when the film comes out next June, and Captain America himself is pretty much through the roof with excitement. In a statement, per Entertainment Weekly, Evans said, "The phrase 'a dream come true' gets thrown around a lot, but I've never meant it more in my life. Anyone who knows me knows that my love for animated films runs deep. I can't believe that I get to be a part of the Pixar family and work with these truly brilliant artists who tell stories unlike anyone else. Watching them work is nothing short of magic. I pinch myself every day."
Evans went even further on Twitter by opening up about how much the animated world means to him, writing, "Animated movies were an enormous part of my childhood. They were my escape. My adventures. My dreams. They were my first window into the magic of storytelling and performing."
It may be a huge departure for "Lightyear" not to include Allen, but Evans stepping into the role of the real-life Buzz makes so much sense. Aside from his love of animation, Evans is best known for playing the iconic Marvel superhero Captain America (a franchise that's also part of the Disney family), which means he's fully prepared to play Pixar's beloved action hero (even if only in animated form). Some eagle-eyed viewers of the "Lightyear" trailer even caught a cheeky parallel between this movie and "Captain America" when Buzz sees his spacesuit. There's a similar shot from "Captain America" when Steve Rogers sees his iconic suit. Now, we're super curious to see if Pixar plants any other Easter eggs to Evans's past roles in "Lightyear".
Evans also played the similar action role of Johnny Storm in the Fantastic Four films and even played the bad guy in 2019's "Knives Out." Evans has played a little bit of everything in his storied career, even the questionable Jake Wyler in "Not Another Teen Movie."
"Lightyear" will give viewers the chance to see Buzz's origin story — before he became the space-ranger toy we know and love — when it lands in theaters on June 17, 2022.