A Guide to Each Member of the Chicago 7 and What Happened to Them
Aaron Sorkin returns to the political drama sphere with The Trial of the Chicago 7, which is based on the infamous court case involving protesters at the 1968 Democratic National Convention. It was a tense time in America as citizens were unhappy with poverty, racial inequality, and the Vietnam War. Police brutality notoriously broke out at the demonstrations. Ultimately, eight organizers were arrested on charges of conspiracy to use interstate commerce with intent to incite a riot: Abbie Hoffman, Jerry Rubin, David Dellinger, Tom Hayden, Rennie Davis, John Froines, Lee Weiner, and Bobby Seale.
The presiding judge on the case was Judge Julius Hoffman. During the trial, the eight men and their lawyer ignored decorum and provoked the judge, hoping to reveal what they saw as the corrupt values of the establishment. Judge Hoffman demanded order using troubling measures, even gagging and tying Seale, who would be severed from the case. Only two men were completely acquitted of all charges by the jury: Froines and Weiner. All were charged with contempt of court, though never sentenced. Their convictions would eventually be overturned by an appeals court soon after.
So, who were the members of the Chicago Seven — really, the Chicago Eight? Here's a breakdown of what role each person played as well as their whereabouts after the trial.
Abbie Hoffman (1936-1989)
Around 1968, Abbie Hoffman (Sacha Baron Cohen) cofounded the Youth International Party ("Yippies") to protest the Vietnam War. Before violence broke out, Hoffman and Jerry Rubin unveiled Pigasus, a boar hog that was to be the Yippies' presidential candidate in 1968. After getting arrested for trying to sell $36,000 worth of cocaine, he jumped bail in 1974. In the '80s, he reinvented himself as Barry Freed and underwent plastic surgery for a totally different look. He spent his last years as an environmental activist and died in 1989 from a phenobarbital overdose.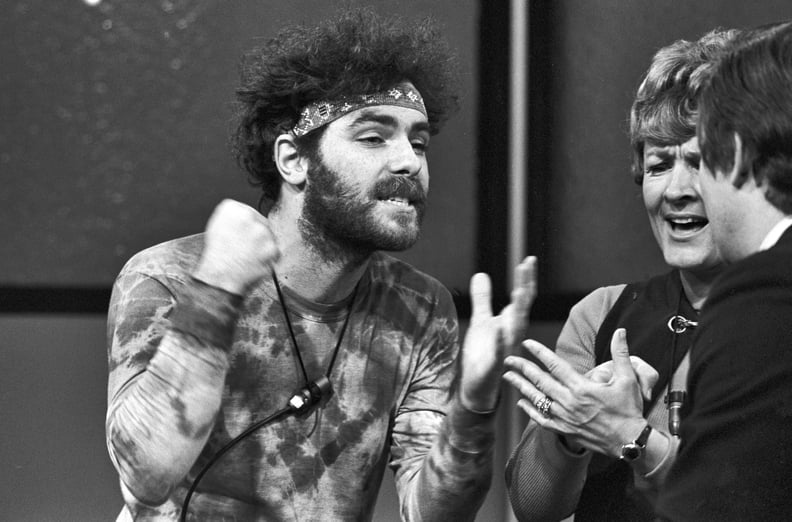 Jerry Rubin (1938-1994)
Along with Hoffman, Jerry Rubin (Jeremy Strong) was a cofounder of the Yippies and led protests at the 1968 convention. In the '80s, Rubin focused on self-improvement writing and found success on Wall Street — cultural commentators often said he went from yippie to yuppie. He died in 1994 in a car accident.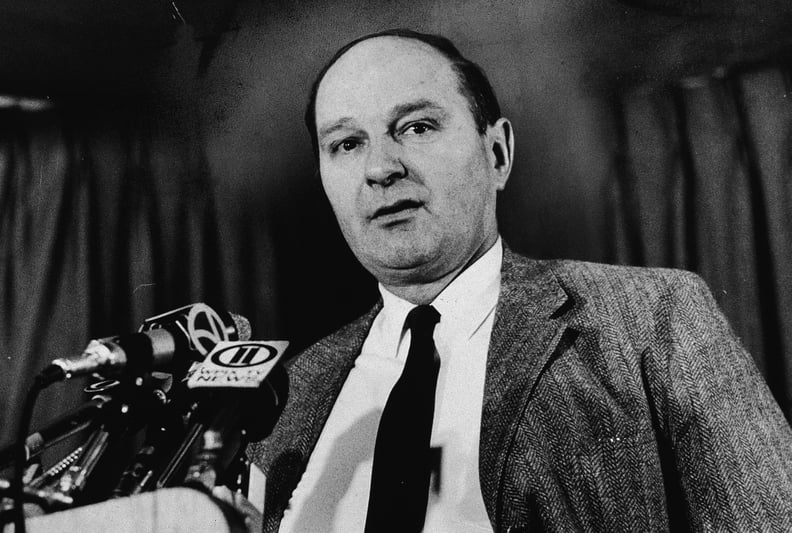 David Dellinger (1915-2004)
David Dellinger (John Carroll Lynch) was a famous American pacifist who was part of the National Mobilization Committee to End the War in Vietnam. During the convention, Dellinger encouraged protesters to stay seated and famously said, "Leave it to the Marshals to handle. This is being done for the whole world to see. Let them see who is committing the violence." Dellinger was known as one of the older protest leaders, in his 50s at the time of the demonstrations. Along with four other defendants — Rubin, Hoffman, Davis, and Hayden — he was found guilty of crossing state lines to incite a riot. Contempt citations issued by Judge Hoffman were voided for all but Dellinger, who told Hoffman "to do the courtesy not to interrupt me while I'm talking." He passed away in 2004.
Tom Hayden (1939-2016)
A cofounder of Students for a Democratic Society, Tom Hayden (Eddie Redmayne) was a prominent voice in the antiwar movement. After the convention, he was sentenced to five years on riot charges but avoided jail time on appeal. In his later years, he was a prolific writer and channeled his activist past into a career in mainstream politics as a California state assemblyman. He was married to actress Jane Fonda for 17 years. He died in 2016.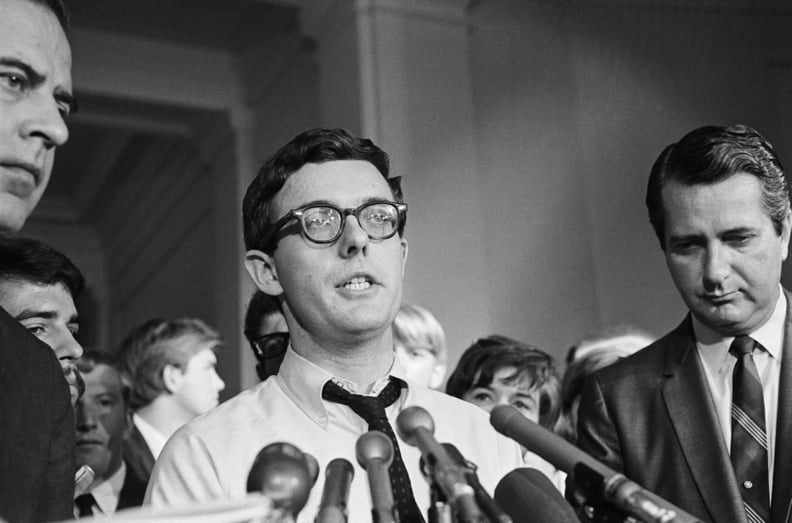 Rennie Davis (1941—)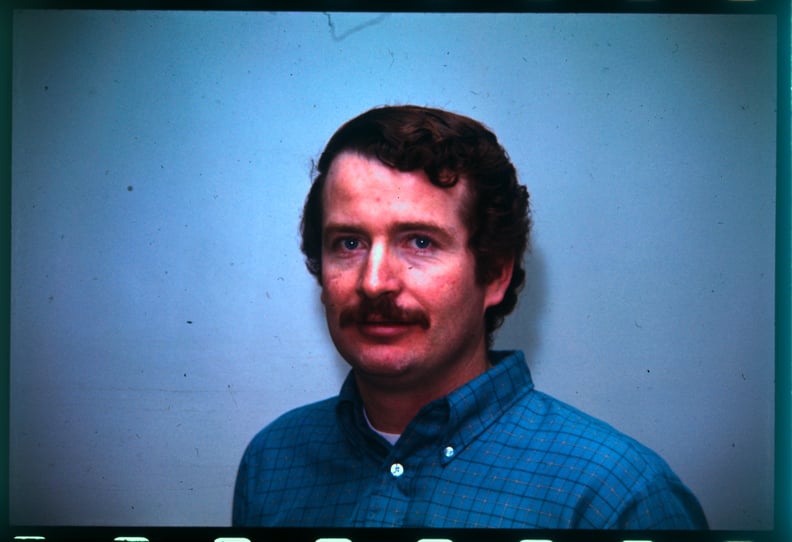 John Froines (1939—)
Chemist John Froines (Daniel Flaherty) became involved with Students for a Democratic Society while studying for his doctorate. Froines and Lee Weiner were accused of making incendiary devices or, in other words, stink bombs. Of the defendants, Froines and Weiner were the only ones to be completely acquitted of the charges against them. Froines later worked at UCLA's School of Public Health as a professor.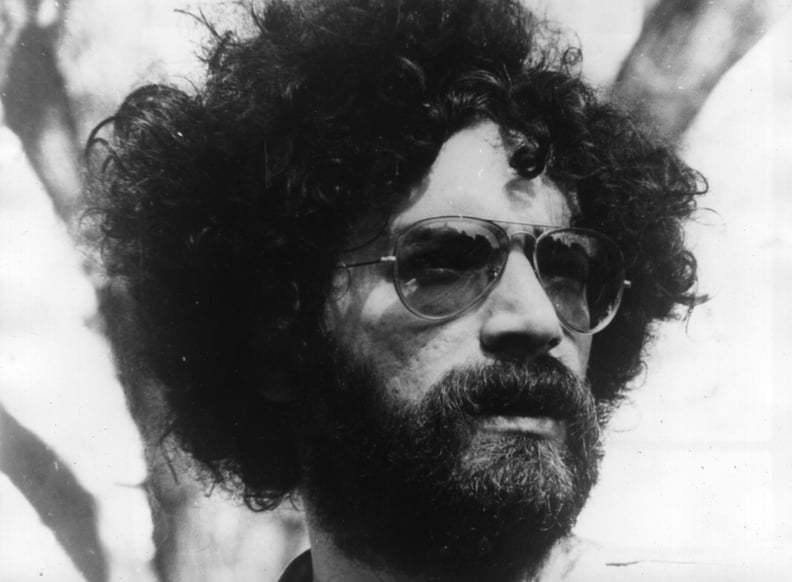 Lee Weiner (1939—)
Lee Weiner (Noah Robbins) was a caseworker with an activist streak, becoming radicalized as he witnessed social inequalities in Black neighborhoods. During the protest, his task was to train protest marshals to protect crowds. These marshals practiced with rolled-up magazines to shield against police batons. Weiner was known to be one of the most quiet defendants in an otherwise rowdy trial. While he was acquitted of charges, he was, along with the other men, detained for contempt of court. In 2020, he published Conspiracy to Riot: The Life and Times of One of the Chicago 7.
Bobby Seale (1936—)
A Black Panther Party cofounder, Bobby Seale (Yahya Abdul-Mateen II) was officially the eighth member of the group of men who were arrested on charges of conspiracy to incite a riot. Seale did, in fact, speak at the demonstrations at the DNC as a last-minute replacement for Eldridge Cleaver. During the trial, Judge Hoffman notoriously had Seale bound and gagged to prevent him from speaking out. Eventually, Seale was severed from the case and sentenced to four years, though both the contempt and conspiracy charges were dropped after a federal appeals court overturned Hoffman's decision. Seale was also tried for the 1969 murder of a Panther suspected of being a police informant, but the trial ended with a hung jury. He later ran for mayor of Oakland and has authored several books.