Why Emilio Estevez Left The Mighty Ducks: Game Changers
Why Isn't Emilio Estevez in Season 2 of "The Mighty Ducks: Game Changers"?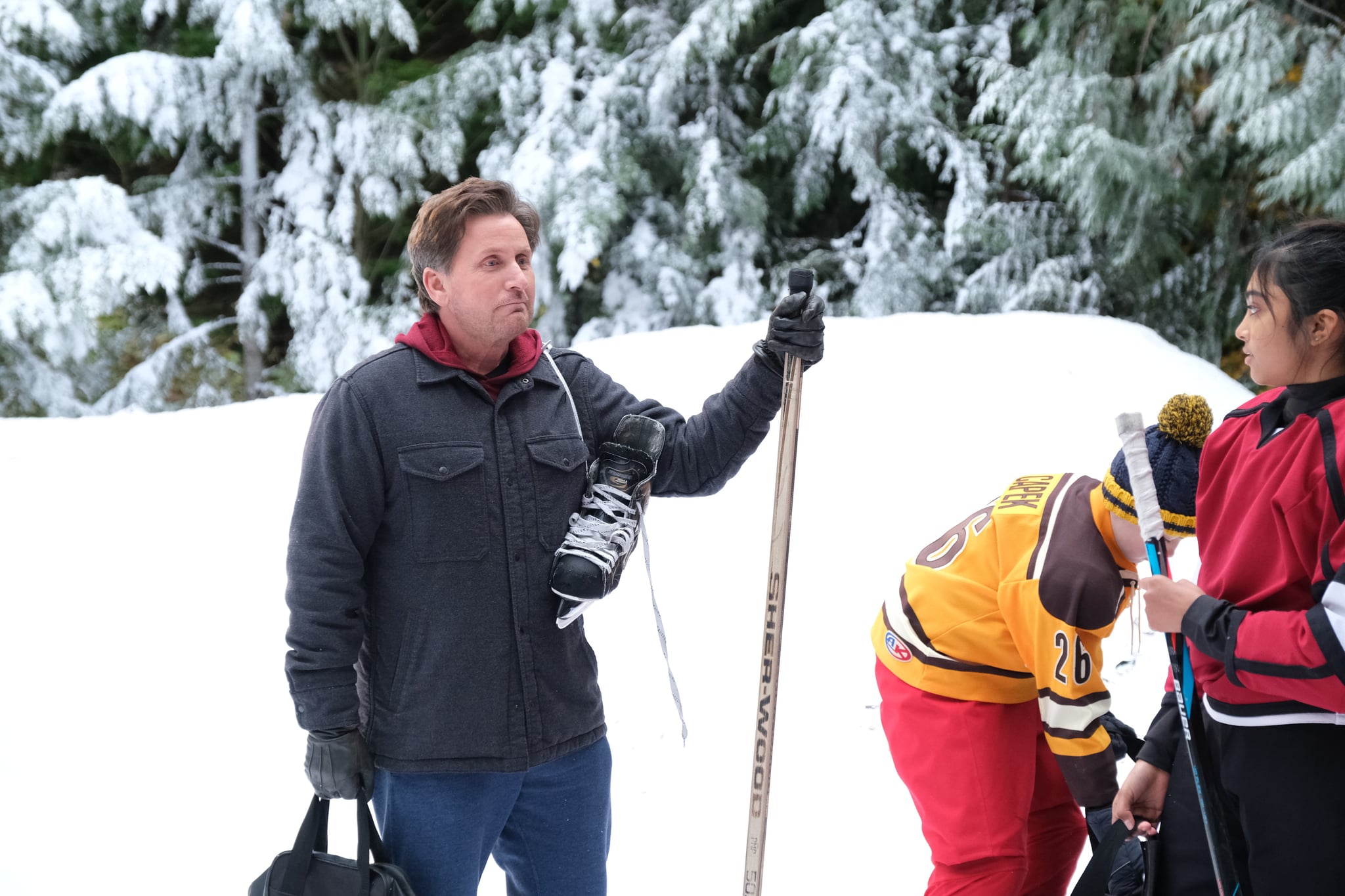 The second season of Disney+'s "Mighty Ducks" reboot has premiered, and Coach Gordon Bombay is noticeably absent. Instead, helping lead the team is a new coach: Colin Cole, a former NHL player portrayed by Josh Duhamel. But what happened to Emilio Estevez, who has portrayed Coach Bombay since the early '90s?
It was previously confirmed that Estevez, 60, would not be reprising his role as Bombay, now the owner of the Ice Palace, in "The Mighty Ducks: Game Changers" due to what has been described as a contract dispute. Estevez, of course, first played Bombay in the original "Mighty Ducks" in 1992 and its two followup films in 1994 and 1996.
Taking over for the actor was not without its pressures, newcomer Duhamel told TVLine in an interview on Sept. 27. "Because this is a pretty storied franchise and has a lot of history, and Emilio did such an amazing job all those years playing Gordon Bombay, it was a little intimidating," he admitted to the outlet. "But at the same time, I was in another world compared to where they were, so they were coming into my world, too."
So what exactly happened that led to Estevez leaving before season two? Here's what we know.
Why Isn't Emilio Estevez in Season 2 of "The Mighty Ducks: Game Changers"?
Estevez's continued involvement in the streaming series eventually fell apart over the ABC Signature show's COVID-19 vaccination requirement, with the latter deciding ultimately to part ways, Entertainment Weekly reported. In a statement to Deadline in November of last year, Estevez asserted in response to reports about his departure that he is "not anti-vaxx" and took pandemic safety protocols "very seriously," instead likening the situation to "a good old-fashioned contract dispute."
Estevez said in his lengthy statement that he was diagnosed with COVID in March 2020 and then suffered from long-haul COVID but was allegedly pressured to return to work that August, despite his symptoms and concerns. Disney has not publicly commented on Estevez's claims.
"My exit from the show was due to a myriad of creative differences — any other narrative is false," he claimed. "To the fans of the franchise — I am as disappointed as you are."