Why Is Kelly Clarkson Leaving The Voice?
Camila Cabello Is Replacing Kelly Clarkson on "The Voice" — Here's Why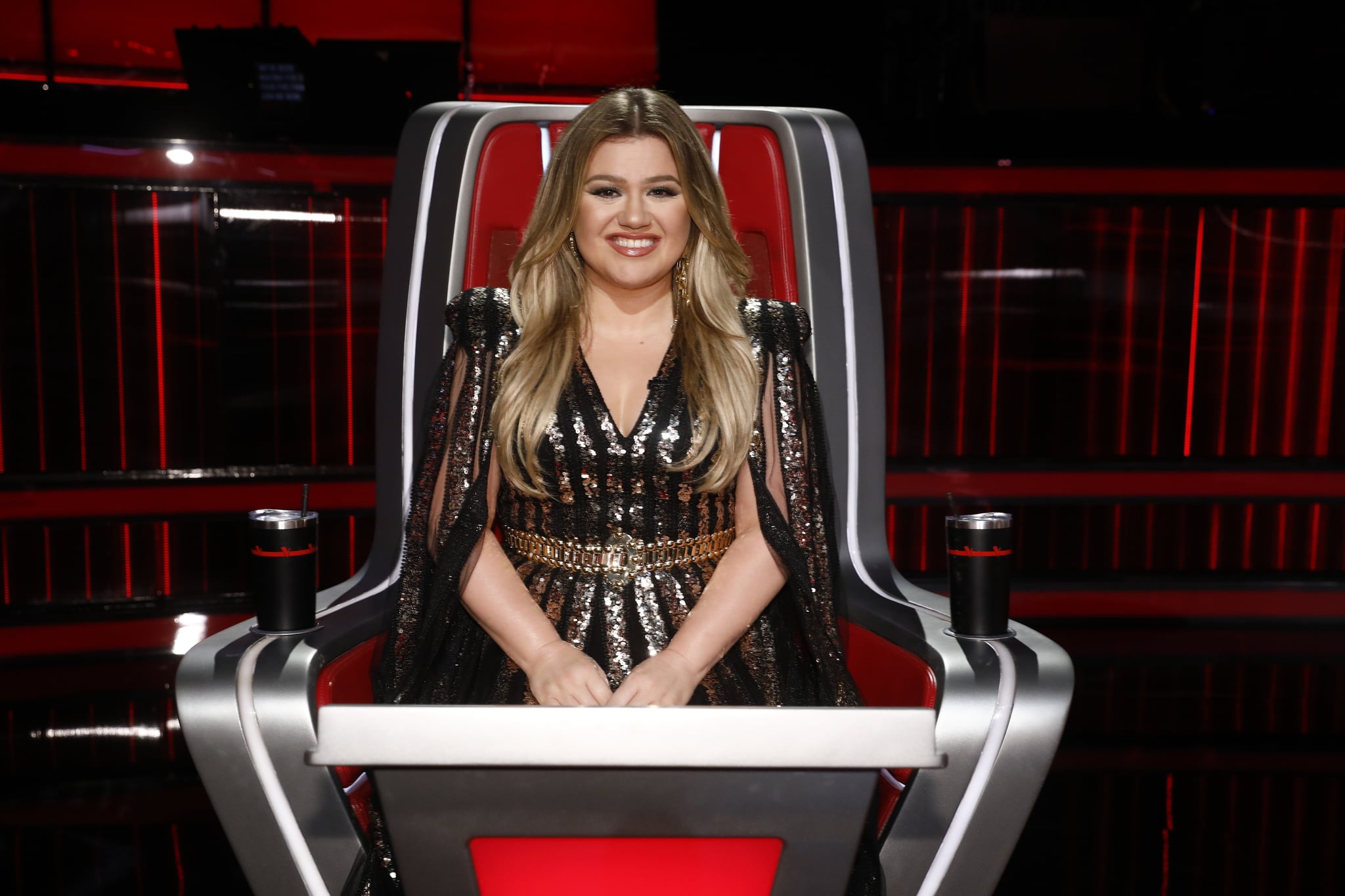 After eight years on "The Voice," Kelly Clarkson is bidding farewell to the singing competition. The popular coach and team leader has led four acts to victory over the course of her eight seasons on the show. The announcement Clarkson's run on the show was coming to an end was made with little fanfare. In fact, Clarkson hasn't yet acknowledged leaving the NBC show. "The Voice" tweeted on May 15 that the coaches on the show when it returns in the fall would be Blake Shelton, John Legend, Gwen Stefani, and Camila Cabello, also confirming in the process that Ariana Grande wouldn't be returning. Cabello then shared the same announcement on TikTok, and the new team was officially in place. But now fans want to know where Clarkson is.
Though Clarkson hasn't said anything specific about why she's not back next season, we do know she's very busy. Not only is she hosting "The Kelly Clarkson Show" daily, but she's also hosting the "American Song Contest," another music competition show. Though "American Song Contest" most likely wouldn't have interfered with "The Voice" — they run throughout different seasons of the year — "The Kelly Clarkson Show" could. Next season, the show is moving to the time slot currently held by "The Ellen DeGeneres Show," and though that's still a daytime space, it means Clarkson has big shoes to fill. Clarkson's talk show, which includes regular musical performances by Clarkson herself, has been successful, and putting it in Ellen DeGeneres's spot could up the ratings even more. That means pressure to succeed and perhaps a desire on her part to put more focus on it.
Clarkson is also still dealing with the fallout from her divorce from Brandon Blackstock. It's possible that she wants to recenter herself and spend time with her two children right now. In an Instagram Q&A session for fans in January 2022 (via Newsweek), Clarkson said as much. "I've decided this year there's just [going to] be a couple of changes for me that I can't say here. There's a couple things happening. I've been able to make more time just for me and my kiddos and still be able to work. Just where we can get away on weekends and really do some fun stuff with my kids. They only want to hang out with you for so long and that's now so I got to take advantage of that. I'm excited to have more time with them. I mean I have a ton of time in the morning but I don't know, I'm selfish. They're fun."
Will Kelly Clarkson Return to "The Voice"?
It's certainly possible Clarkson could return to "The Voice" at some point. The show is constantly rotating coaches, so she may find her way back in the future like many of the hosts who have come and gone and come again over the course of the show's 22 seasons.
As for Clarkson's replacement, Cabello, she's no stranger to "The Voice," as she stepped in for Legend last season. Her big personality will no doubt hold up to the rest of the team when she joins in this fall.