4 Reasons Mamma Mia! Is the Ultimate Summer Movie
Sometimes you need a movie that can lift your spirit and leave you smiling as the credits roll, and 2008's Mamma Mia! does exactly that. Featuring beautiful scenery, an addictive all-ABBA soundtrack, and a well-known cast, the musical is the ultimate feel-good summer romp.
If you're not familiar (impossible), the film follows young, spirited bride-to-be Sophie (Amanda Seyfried) trying to find her real father so that he can give her away to her groom. The problem? There are three men — Sam (Pierce Brosnan), Harry (Colin Firth), and Bill (Stellan Skarsgård) — who could possibly be her father. After secretly inviting all three men to the wedding, complications arise after Sophie's attempt to keep the men hidden from her mother (Meryl Streep) fails and the suitors surmise the reason why they were invited.
It's the lighthearted nature of Mamma Mia! that I continuously gravitate toward despite its cheesy dialogue. Here are four reasons why Mamma Mia! is the ultimate summer watch.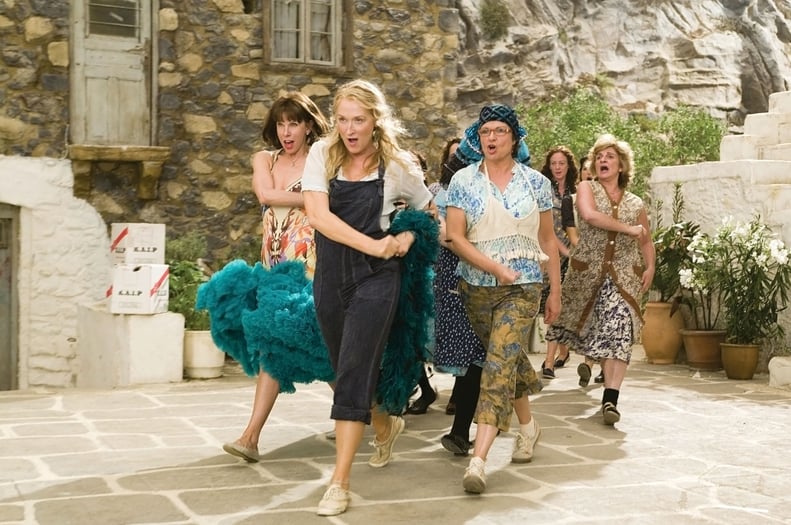 Real Talk: You Can't Help But Sing Along
You're lying if you say you don't want to belt along with Meryl Streep, Julie Walters, and Christine Baranski during "Dancing Queen." ABBA's most iconic and infectious hits can make anyone want to sing and dance like nobody's watching. After all, who can resist catchy, sizzling songs and dazzling dance numbers? Each song is like an injection of fluffy happiness, leaving you with a big, goofy smile on your face.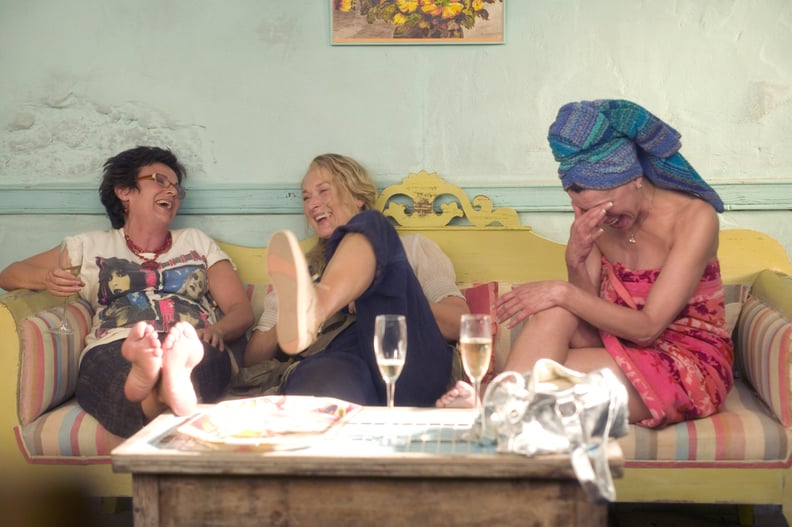 Nontraditional Family Structures Are Celebrated
"Family" doesn't mean — and has never really meant — a man, a woman, and two kids. Family can refer to single parenthood, cohabitation, same-sex parents, a tight-knit friend group, grandparents or siblings as primary caregivers, or any variation. Mamma Mia! explores several different ideas of family. The most obvious is the mother-daughter duo: Donna and Sophie. Their little family is filled with endless joy, support, and love.
But Rosie and Tanya are also a part of their family. Donna may not get to see them often, but they are very much her sisters. By the end of the film, Sam, Harry, and Bill also agree to be one-third of Sophie's father as Donna is unsure who Sophie's biological father is. This only reinforces the idea that "family" doesn't equate to blood connection.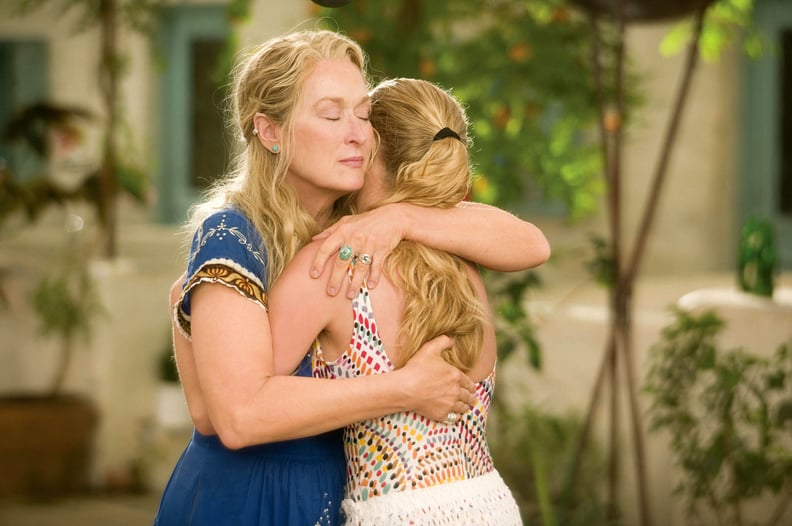 It Empowers Women to Embrace Their Sexuality
Although Donna has had multiple sex partners throughout her lifetime, she regrets none of them. And, though she does sometimes doubt her past, her family and friends always remind her that it's nobody's business on how many men she has slept with nor will it change how much they love her. The fact that Donna is a successful, fearless single mother is a refreshing and important representation.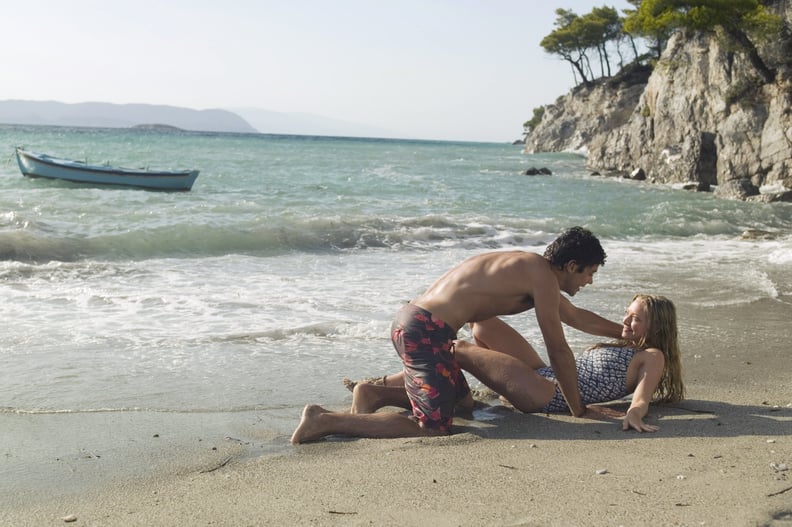 The Grecian Scenery Is Breathtaking
There's no wonder why the actors appear to be so joyful — they got a free vacation to Greece! Part of what makes the film so endlessly watchable is the magnificent scenery. Nobody can argue that Mamma Mia! didn't take full advantage of the beautiful beaches on the once relatively-unknown Skopelos island. Fans of the film might want to consider visiting, as there's a Mamma Mia!-themed tour there now. Filming on location also gave the film a reality that would be hard to create using CGI like so many films do today.