8 Reasons Scream Is the Ultimate Scary Movie
With the release of Scream in 1996, director Wes Craven was simultaneously praising teen slasher films while upending the genre entirely. Scream was campy and, yes, at times gimmicky, but it was also sharp, self-aware, and certainly resonated with a generation of angsty teenagers. Then — nearly 20 years later — the franchise reasserted its permanence in the pop culture landscape with an MTV series of the same name. Despite inevitable criticism of the series or the original film's three sequels, the very first entry into the Scream franchise is a pretty damn perfect scary movie. Don't believe me? Ahead, I've listed eight reasons why that should convince you.
01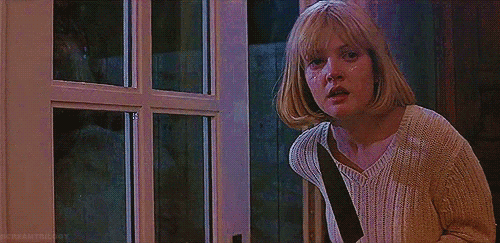 It Starts Off Strong With a Chilling Scene Starring Drew Barrymore.
Here's a Scream fun fact: Drew Barrymore had originally signed on to play the role of Sidney Prescott but had to drop out due to scheduling conflicts. As a result, she was relegated to a smaller, yet memorable, role. As high school student Casey Becker, she is taunted by Ghostface until meeting her gruesome demise just before the opening credits — ultimately setting the tone for the ensuing horror.
02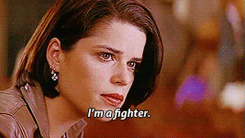 Sidney Prescott Is a Badass.
Despite being the crux of the surrounding drama and violence, Sidney doesn't succumb to the typical victim narrative. Instead, she succeeds in being the hero — the "final girl." Sidney's ceaseless bravery is exhibited throughout the franchise.
03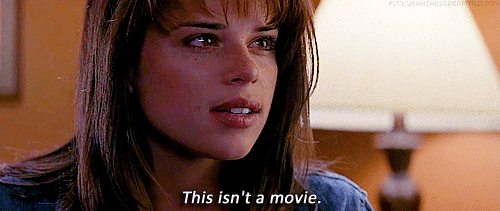 It's Overtly Self-Aware.
One of the most notable aspects of Scream, and a tremendous source of humor, is its self-awareness in a way that can best be described as being "meta." The characters frequently acknowledge scary movie tropes — many of which are used in the movie — while also insisting that their lives aren't, in fact, a movie. The way scary movies are both praised and critiqued throughout the entire franchise is simply masterful.
04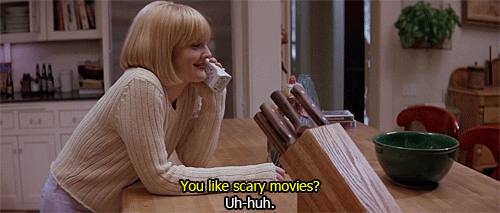 It's Contagiously Quotable.
Fans of the movie can probably quote the entire opening conversation between Drew Barrymore and Ghostface. Beyond that iconic scene, however, are plenty of other quotable moments. Billy's monologue about scary movies at the end of the movie — "Movies don't create psychos. Movies make psychos more creative." — is also frequently quoted.
05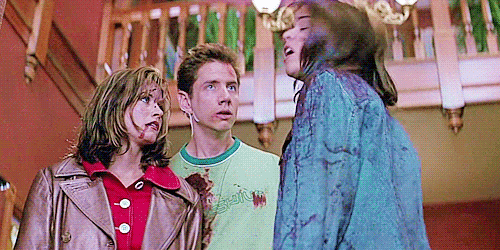 It's Actually Scary.
Yes, Scream is full of quotable one-liners and nostalgic '90s references, but it's also pretty damn scary. There are some easy jump scares, but a lot of the terror is also informed by more subtle realizations about the nature of violence and each individual's capacity for it, thereby turning each character into a possible murder suspect.
06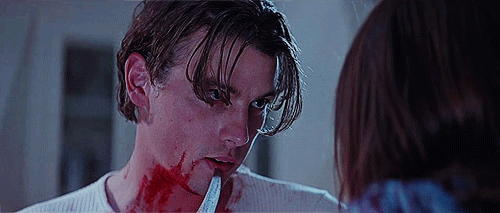 The Twist Is Unexpected, Yet Plausible.
Since Sidney's boyfriend, Billy Loomis, is so obviously shown as a possible suspect throughout the movie, it's actually surprising when it does, in fact, turn out to be him. His motive, however, is pretty surprising. With Stu Macher as his accomplice — who meets his own fatal end — Billy began his killing spree as retaliation for his parent's divorce brought on by his dad's affair with Sidney's mom. Whew.
07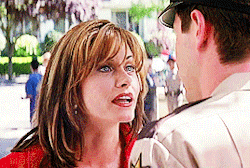 It Introduced Courteney Cox and David Aqruette.
After meeting on the set of Scream in 1996, Courteney Cox and David Arquette ended up getting married just three years later. While they divorced in 2013, their sweet chemistry is still one of the best aspects of the movie.
08
It Gave Us 3 Pretty Great Sequels.
No, nothing can compare to the original Scream, but the franchise did spawn some pretty awesome sequels. Scream 2 is a solid follow-up that features Sidney in college. Admittedly, Scream 3 isn't great probably due to the fact that Wes Craven filmed three different endings, with none of them being particularly strong. Scream 4, however, is incredible, and I've often argued that it's the best in the series apart from the original, of course.