Hannah Waddingham Confirms Ted Lasso Season 3 Filming Date
Here's Everything You Need to Know About Season 3 of Ted Lasso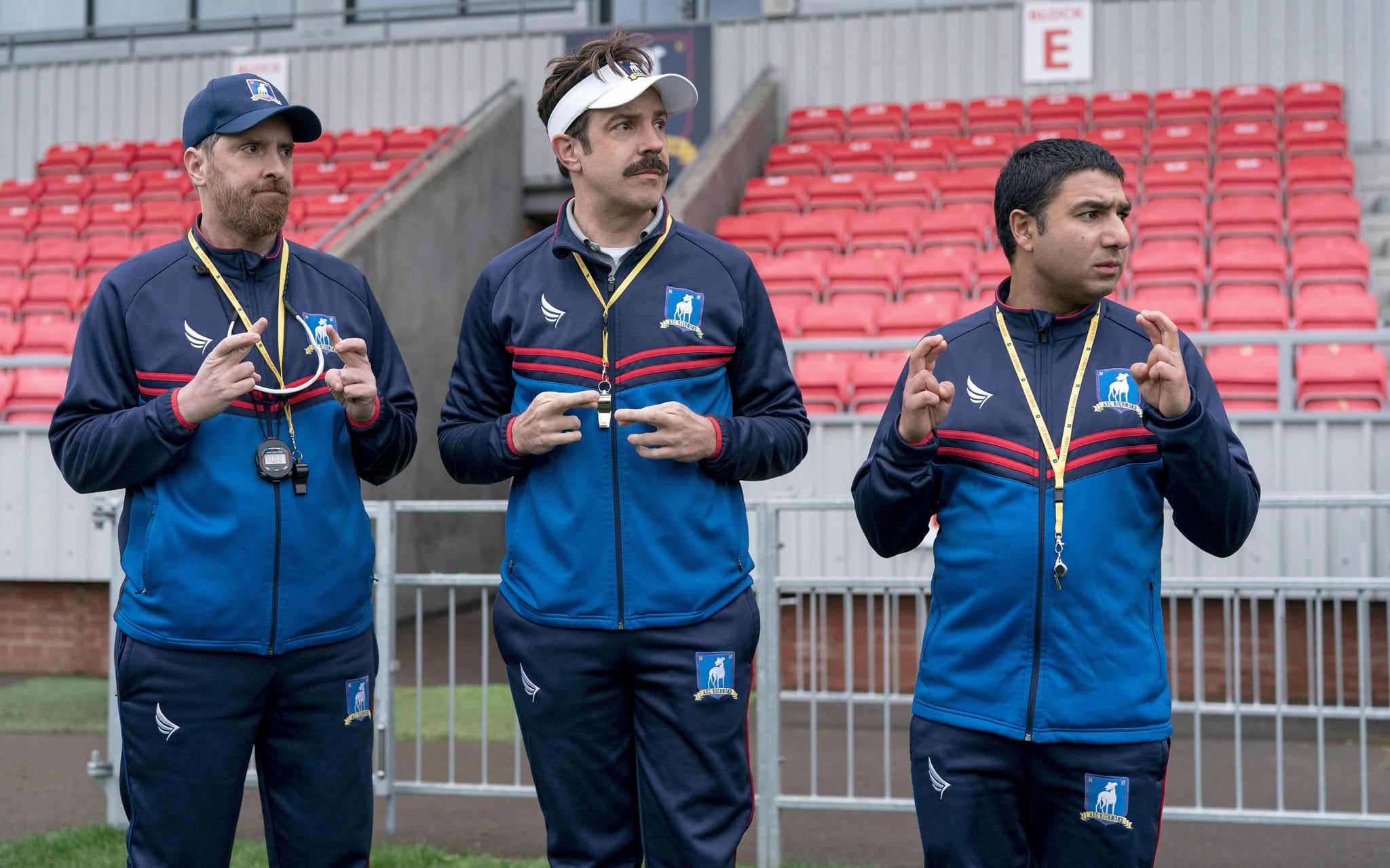 We're feeling as happy as Rebecca receiving her morning biscuits, because we finally have some more information about when Ted Lasso's third season will be likely to land on our screens. Hannah Waddingham, who plays Rebecca on the show, recently appeared on an episode of The Late Late Show and spilled the beans about the upcoming series.
"We start [filming] on Valentine's Day. It's rather lovely," Waddingham told Corden. As a result of filming beginning in February next year, it's likely that the third season of the show will make its way onto our screens in summer 2022.
The bigger question that looms is if there's going to be a fourth season. Lawrence, Sudeikis (who plays the titular character), and the other showrunners have regularly underscored that Ted Lasso plans to be a three-season story. "I think there's other stories to tell about Ted Lasso and the gang, and we'll see. I think either way, it'll be important to Jason and all of us to try and go out on a high note," Lawrence told Deadline.
Even so, the three-season arc was the plan before the show exploded and developed a cult fan base, so there seems to be some consideration for the show's future, albeit a hypothetical one. "The only way I think a fourth season of Ted Lasso exists would be if TL went and coached a football team that played about a block from Jason's house in real life, you know what I mean? He's got young kids," Lawrence said on the Fake Doctors, Real Friends podcast, according to ComicBook.com.
While we wait for more news on the future of Ted Lasso, we're going to wear our AFC Richmond jerseys (are you repping Roy Kent or Sam Obisanya?) and sit back and savor the Friday-night football!