With Teeth by Kristen Arnett Review
With Teeth: A Darkly Comical Story That Will Sink Deep Into Your Psyche
As POPSUGAR editors, we independently select and write about stuff we love and think you'll like too. If you buy a product we have recommended, we may receive affiliate commission, which in turn supports our work.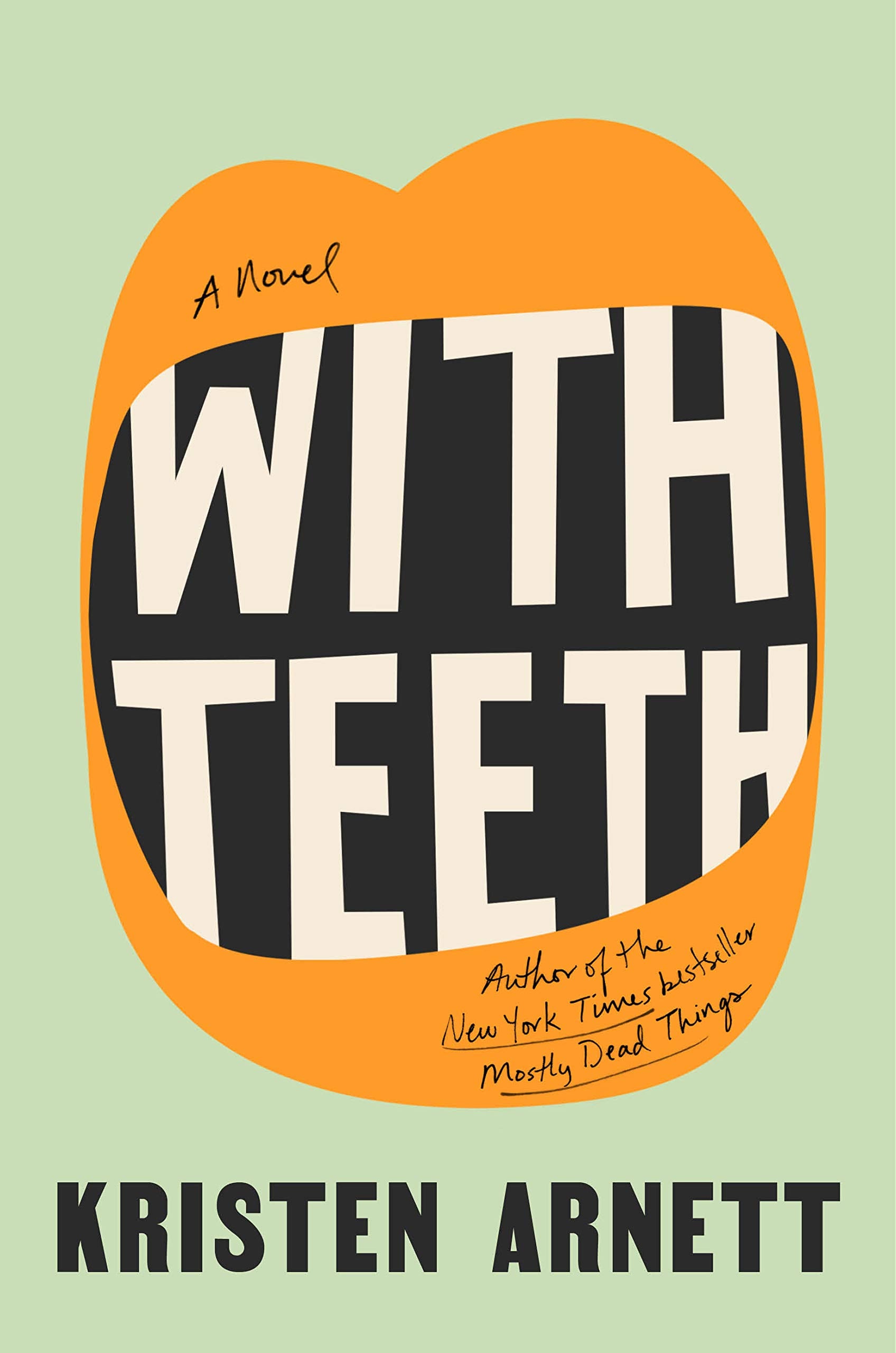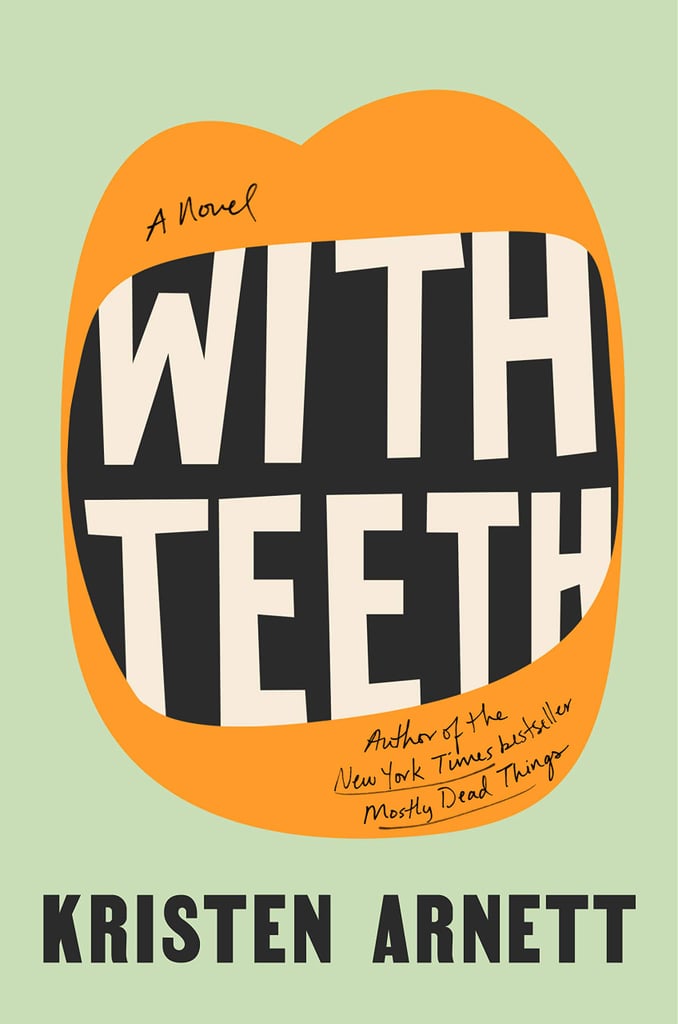 Sammie would not win mother of the year. At various points in With Teeth by Kristen Arnett ($19), she takes to imbibing at her son Samson's school swim practice, smashing his creepy-but-prized childhood doll on purpose, and generally failing to connect with him in any meaningful way. Despite spending the overwhelming majority of her time with him alone in their central Florida home, he remains a deeply frustrating and socially uncomfortable mystery. (Sammie's wife, Monika, is the breadwinner and de facto "adult" in the relationship, a dynamic that causes major tension in their already fraught marriage.)
But then again, Samson isn't an easy kid to mother. He has a way of getting into comical levels of trouble — out of malice or cluelessness, Sammie can never fully tell. When Sammie drags her son to therapy as a young boy, he upends the waiting room aquatic tank in a scene of mass fish murder. On a separate occasion, he slathers nearly every surface of the house in gold craft paint — the same paint Sammie purchased to complete his school project on his behalf. As a teen, he maintains a distant, disrespectful, miscreant streak.
"With Teeth is a decidedly Floridian tale about family, and the stories — true or not — we tell ourselves about where we fit into our family unit."
The carrying parent during pregnancy, Sammie had wanted to give her son a name that would stamp him as a product of her body's labor. She chose Samson. In practice, her son displays no interest in closeness with either of his mothers and seems to feel utterly comfortable defying Sammie in particular. Sammie can't win when it comes to Samson. Throughout With Teeth, Sammie unravels until it feels like she can't quite win in any other area of her life either.
With Teeth is a decidedly Floridian tale about family, and the stories — true or not — we tell ourselves about where we fit into our family unit and the world at large. Through alternating laughs and audible gasps of horror, readers will come away from Arnett's darkly comic story with a new appreciation for the mysteries and puzzling perspectives each person we cross paths with holds inside.
Standout Quote
"Her son loped across the lot and walked directly in front of a car. The driver — an elderly woman who could barely see over the steering wheel of her Chrysler — braked suddenly and honked, clearly more scared than mad. Samson didn't stop, though. He just flipped a bird at the car and headed inside the convenience store.
Mortified, Sammie hid her nose in her bag, as if she were hunting around for her wallet, so she wouldn't have to see the appalled look on the driver's face. She wondered if people thought that she'd taught him to do those kinds of things. That maybe he'd seen her do them and he was imitating her. Had he seen her flipping off other drivers? Not unlikely."
Read This If You Like . . .
Arnett's first book, Mostly Dead Things, or blowing off steam with friends about the rough realities of parenthood.
How Long It Takes to Read
I made it through this one in about a weeks' worth of before-bed reading time. At less than 300 pages, take it with you to the beach and you could easily finish this one in a long weekend.
A book that's published in 2021
A book by an author that shares your zodiac sign (Sagittarius)
A book with the same title as a song