How Is Zendaya's Lola Bunny Different in Space Jam 2?
Zendaya Is Lola Bunny! Hear Her Voice the Character For the First Time in Space Jam 2 Clip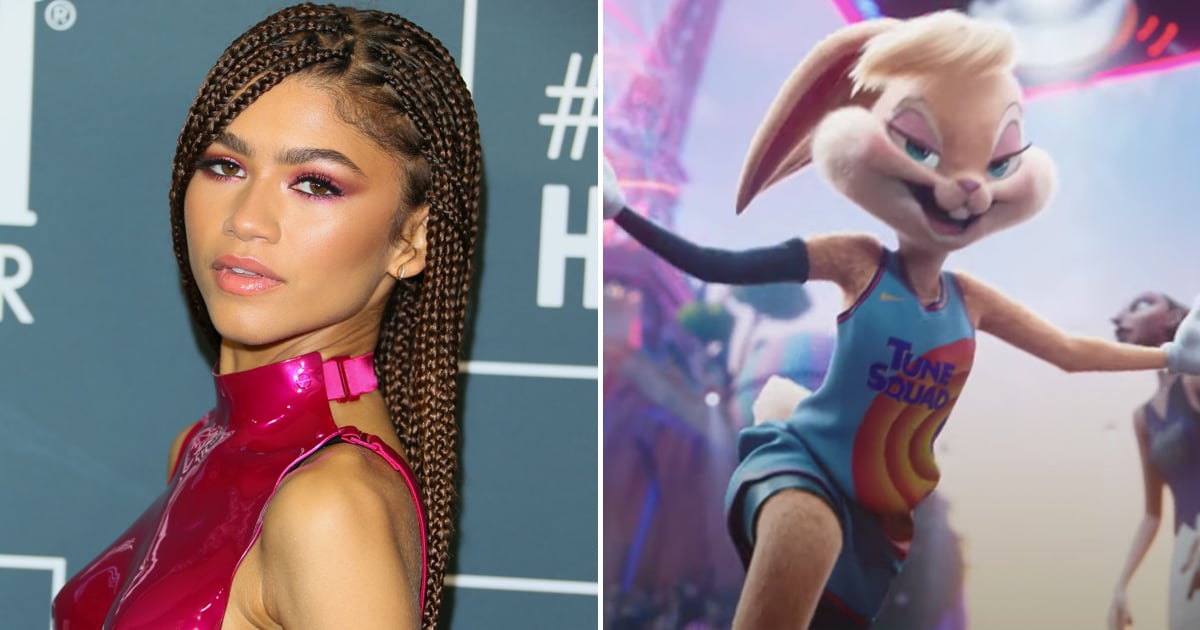 Image Source: Getty / JEAN-BAPTISTE LACROIX
Welcome to the Space Jam, Zendaya! Back in April, Entertainment Weekly announced the Euphoria actress will voice the iconic character Lola Bunny in Space Jam: A New Legacy with LeBron James, and on June 6, fans got a glimpse of the character in a newly released clip.
What if I told you ... that @KingJames and Bugs didn't exactly see eye to eye while on the Tune Squad 😬

And that was just the START of the drama that surrounded the Tunes vs Goons showdown.@spacejammovie #ad pic.twitter.com/fe9LsxelbW

— ESPN (@espn) June 6, 2021
Zendaya will be part of the effort to evolve Lola past her 1996 image, as director Malcolm D. Lee aims to "reflect the authenticity of strong, capable female characters." Many fans of the first Space Jam were surprised to see Lola's subtle transformation when character images first dropped. Turns out, this change is fully intentional for Lee. He hopes to turn Lola into a more "fully-realized" member of the Tune Squad. "Lola was not politically correct," Lee said, reflecting on the original film starring Michael Jordan. "This is a kids' movie, why is she in a crop top? It just felt unnecessary, but at the same time there's a long history of that in cartoons."
Lee explained that Lola's look wasn't the only thing that changed. He ensured she had a "real voice" and could be "feminine without being objectified." He continued, "For us, it was, let's ground her athletic prowess, her leadership skills, and make her as full a character as the others." Keep an eye out for Lola and the full Tune Squad on July 16 when the movie will be available in theaters and to stream on HBO Max.