Zolita Releases Acoustic Version of Single in September
Zolita Gives Fans an Intimate Experience With Acoustic Version of "Single in September"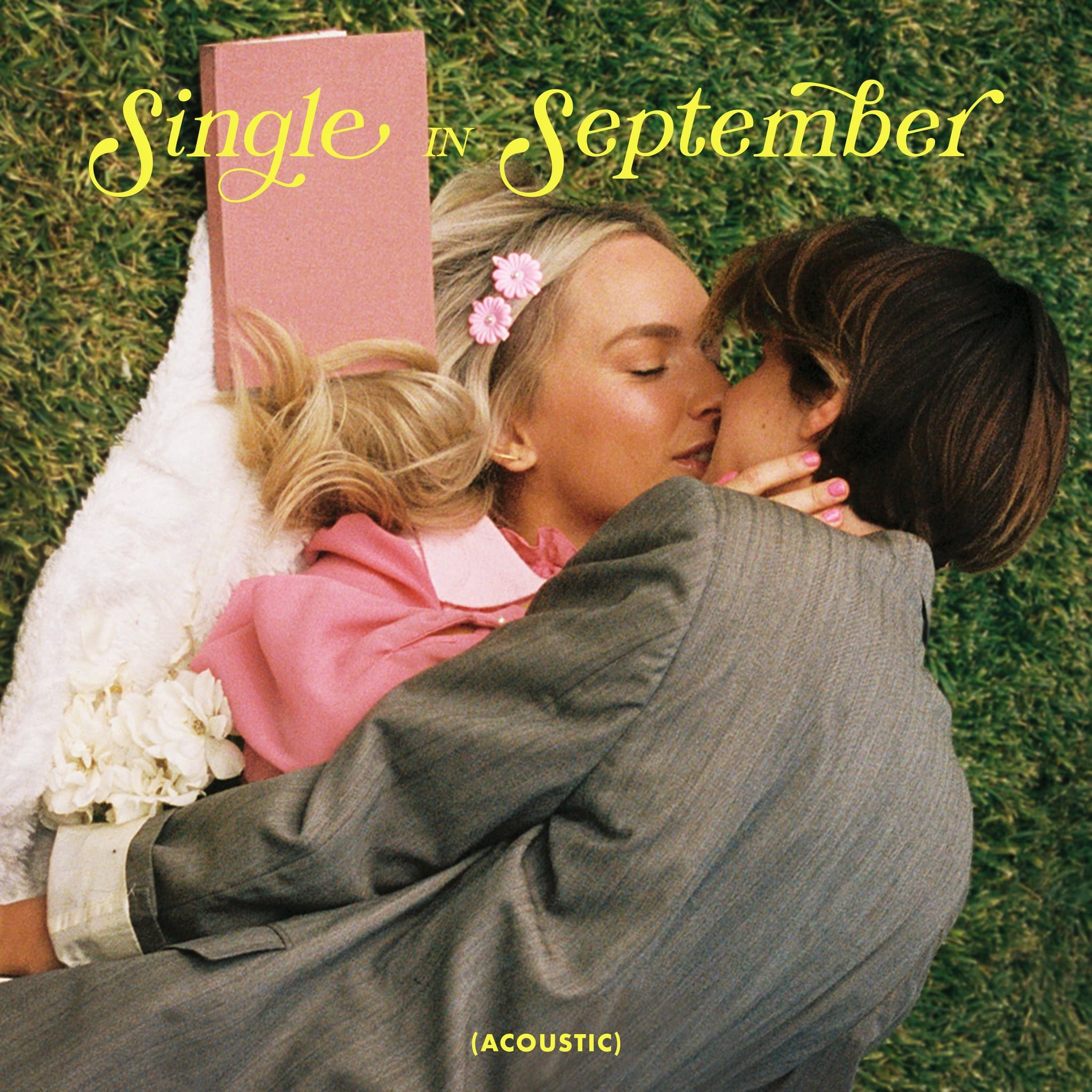 Image Source: Dimitri Tzoytzoyrakos
Zolita has gained national recognition over the past few years, and she isn't slowing down anytime soon. The singer, songwriter, filmmaker, and director is creating her own lane in the industry with her cinematic music videos, spotlighting queer love in a unique way. The 27-year-old artist has more than 120 million global streams across digital platforms and continues to grow with her latest trilogy of songs and accompanying music videos.
With her latest release of "Single in September (Acoustic)," fans get a more intimate version of the original upbeat song. "The regular version is so fun, but when you listen to the lyrics, they're actually pretty melancholy," Zolita tells POPSUGAR. "The acoustic version leans more into the lyrics of the song. Listening to it, I picture people walking down the aisle."
"Single in September" is the second installation of a music-video trilogy, following the first installation, "Somebody I F*cked Once," where Zolita plays the cheerleader falling for the artsy outsider. It puts a twist on the typical rom-com tropes where the pair falling in love are an LGBTQ+ couple rather than the typical heteronormative couple. After receiving such positive feedback from the "Somebody I F*cked Once" video with over 29 million views, Zolita knew she had to build on this story.
While on the set of an entirely different music video, she made the executive decision to stop everything and start filming "Single in September." She recalls, "Originally, I was supposed to do a completely different song, and because of the response from 'Somebody I F*cked Once,' I was just so much more inspired by continuing that storyline. I told my crew, 'OK, we're still doing a music video, but it's a completely different one. So 'Single in September' was really quickly created coming off the high of 'Somebody I F*cked Once.' Same cast, same crew."
The "Single in September" music video premiered in February and has already brought in over 2 million views. It's clear that Zolita has a dedicated fanbase, many of whom praise her for representing LGBTQ+ love in a new light. "I realized that there was such a gap in queer representation," Zolita says. "That was my 'aha!' moment where I realized this is what I want Zolita to be and this is what I'm gonna do with this project." She continues, "It wasn't supposed to be a trilogy, but I saw the need for a queer storyline with a happy ending."
The "Single in September (Acoustic)" music video will drop next week, featuring never-before-seen footage from the original. Zolita has already started filming the final installation of the trilogy, which will premiere at the end of April. Stream "Single in September (Acoustic)" here, and check out the original music video below.