101-Year-Old Grandmother Holding Baby | Photo
Grandmother in Heartwarming Viral Photo Has Died at 101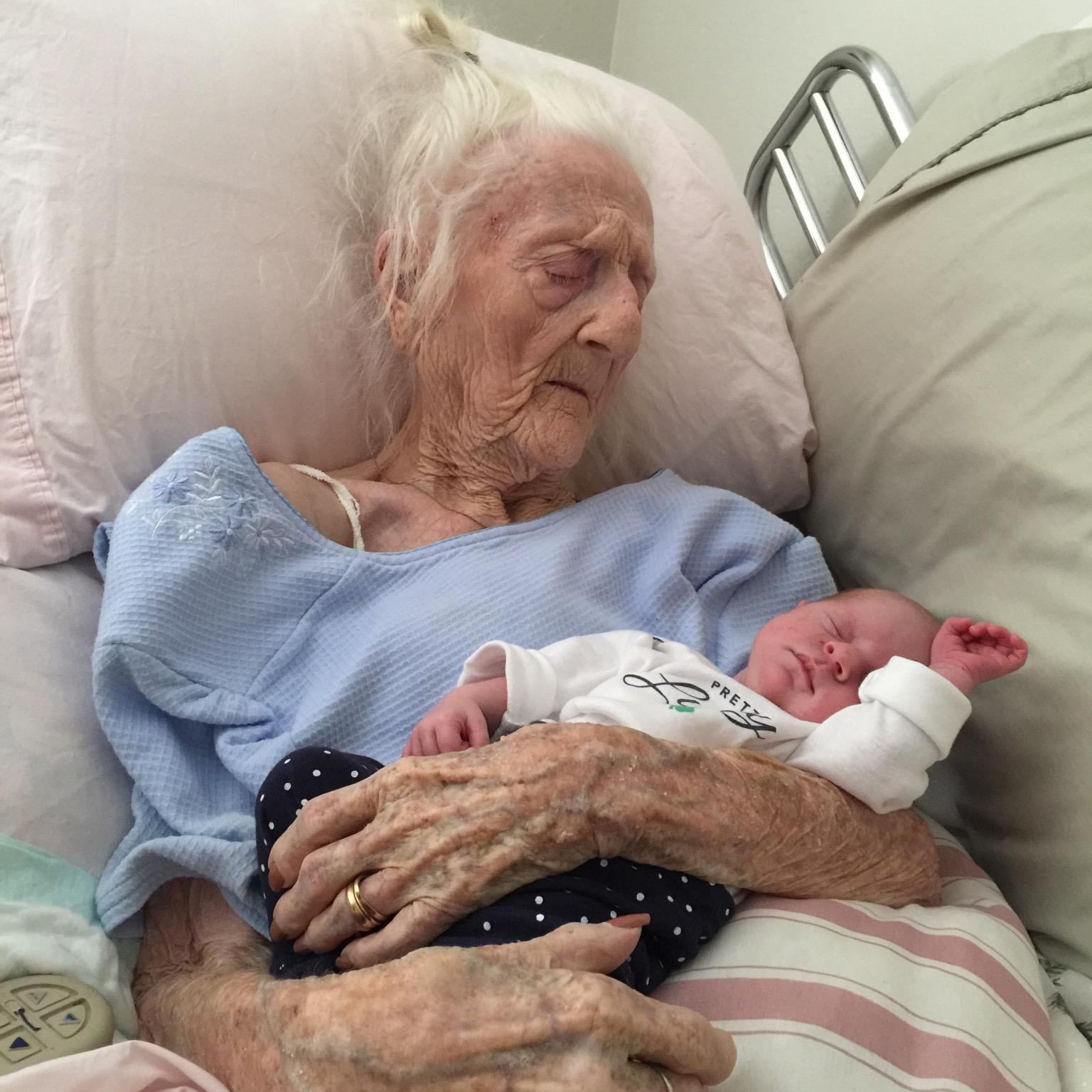 Rosa Camfield, the 101-year-old grandmother in the above heartwarming photo that went viral, has passed away. Rosa's granddaughter, Sarah Hamm, posted the photo of her 2-week-old daughter, Kaylee, in the arms of her grandmother as just a sweet picture — she never expected it to spread all over the Internet.
Sarah shared the photo on St. Patrick's Day on her Facebook page, and soon after it began circulating, it appeared on the popular Life of a Dad Facebook page.
The heartwarming photo is inspiring others to take multigenerational photos with their loved ones, too.
"Grandma was always happy. She was smart as a whip, even at 101," Sarah told ABC News. "She passed away last night, so this was very bittersweet," Sarah said. "It was actually the day [Kaylee] was being released in the hospital, so we were hoping that Grandma would get to meet her."
Rosa was born on June 13, 1913, on Friday the 13th.
"My grandma would've loved this," said Sarah. "She would probably yell at me for taking a bad picture of her, but no, she would probably say it melts her heart."