3-Year-Old's Best Friend Is WWII Veteran
3-Year-Old Finds Unlikely Playmate in His 89-Year-Old Neighbor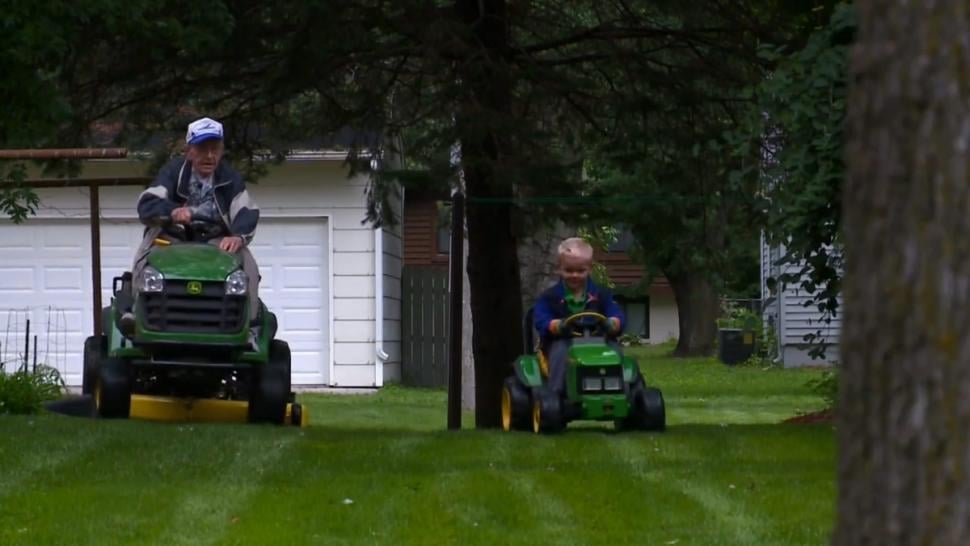 Friendships form over a number of things, from a favorite film to a common interest. For Emmett Rychner and Erling Kindem, that thing was a tomato. Erling, an 89-year-old World War II veteran, lived next door to Rychner's family for many years. But he didn't talk to them until Emmet, a 3-year-old, noticed his neighbor's garden.
"Every time he saw me out there, he'd come running over," Erling tells a local news station. And then "[Emmett would ask] 'Erling, got any 'matoes?'"
Ever since that exchange, which happened a year ago, the two have been inseparable. They spend their afternoons as most children do — drawing, playing, and talking. Erling even takes the time to teach young Emmett how to ride a lawn mower, fix a bike, and do other valuable life skills. When asked about their friendship, Emmet sums it up in the simplest and sweetest way.
"I love him."
Check out a video of these unlikely friends and see what their future holds on Huffington Post.
Source: Kare 11 News