61-Year-Old Woman Gives Birth to Her Granddaughter
This Incredible 61-Year-Old Woman Gave Birth to Her Own Granddaughter — You Read That Right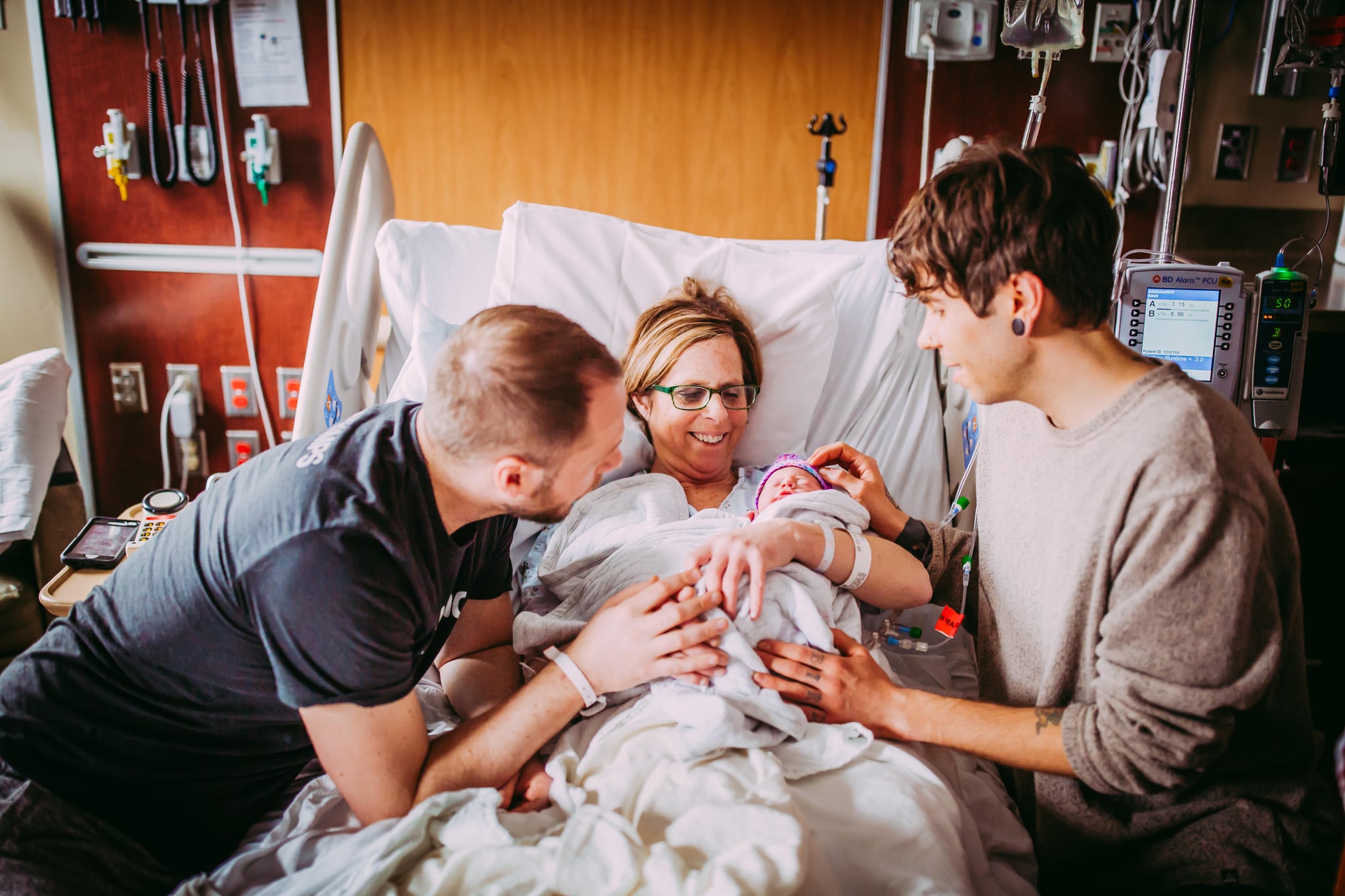 When 61-year-old Cecile Eledge offered to be the gestational surrogate to her son Matthew and his husband Elliot Dougherty, she wasn't completely serious. But after passing a number of heart, stress, and other important tests, she learned that, despite being postmenopausal, reproductive endocrinologists thought she was a strong and healthy candidate. The family decided it was worth a shot, and after one embryo transfer mom Cecile was pregnant.
BuzzFeed first broke this story last week, grabbing the attention of everyone. "She's 61 years old and has lower blood pressure than the rest of us," Matthew told BuzzFeed. "When they made her run on a treadmill, even when it was turned up to the highest level, she wasn't anywhere close to the danger zone."
While there are obvious higher risks to being an older surrogate, Cecile gave birth to her first granddaughter, Uma Louise Dougherty-Eledge, on March 25. Uma is healthy and just gorgeous. Not only is this an amazing story about the power of the human body — the female body! — but about the impact that deep love between family members can have.
Image Source: Ariel Panowicz