Aldi Heart to Tail Ice Cream For Dogs
Aldi Is Doing the Most For Your Fur BFFs This Summer With Ice Cream For Dogs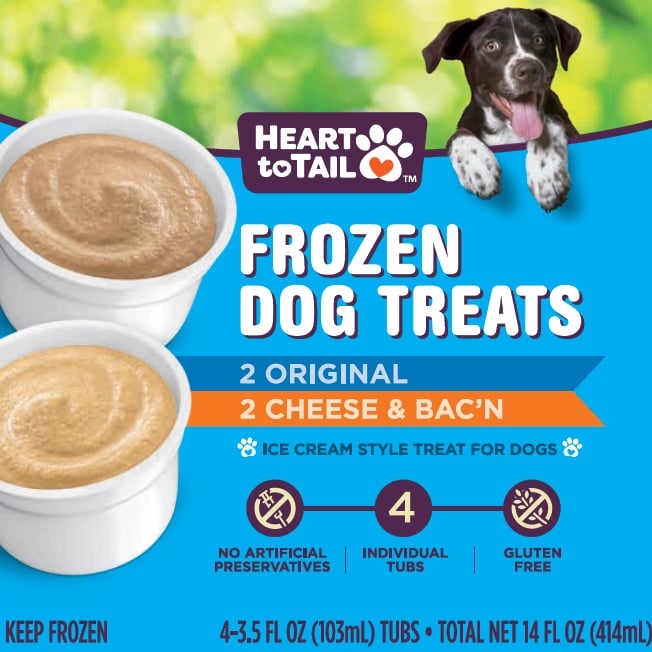 You bark, I bark, we all bark for dog ice cream!
Tell your fur BFFs to start their engines wind their tails, because a very special frozen treat just for them is coming to Aldi this month. Heart to Tail Frozen Dog Treats look like doggie Dixie cups (minus the wooden spoon) and come in both "original" and cheese and bacon flavors. Each box comes with four tubs — two of each flavor, which, according to the box, have no artificial preservatives and are gluten-free.
The Heart to Tail frozen treats will retail for $3 when they hit stores on June 26. But you'll have to hurry if you want to stock your freezer — the treats are an "Aldi Find," meaning they'll likely be off shelves shortly after they first appear.
Image Source: Aldi