Aller-Immune Allergy Supplement For Dogs Review
Save Your Dog From Seasonal Allergies With These Tasty Immunity Chews
As POPSUGAR editors, we independently select and write about stuff we love and think you'll like too. If you buy a product we have recommended, we may receive affiliate commission, which in turn supports our work.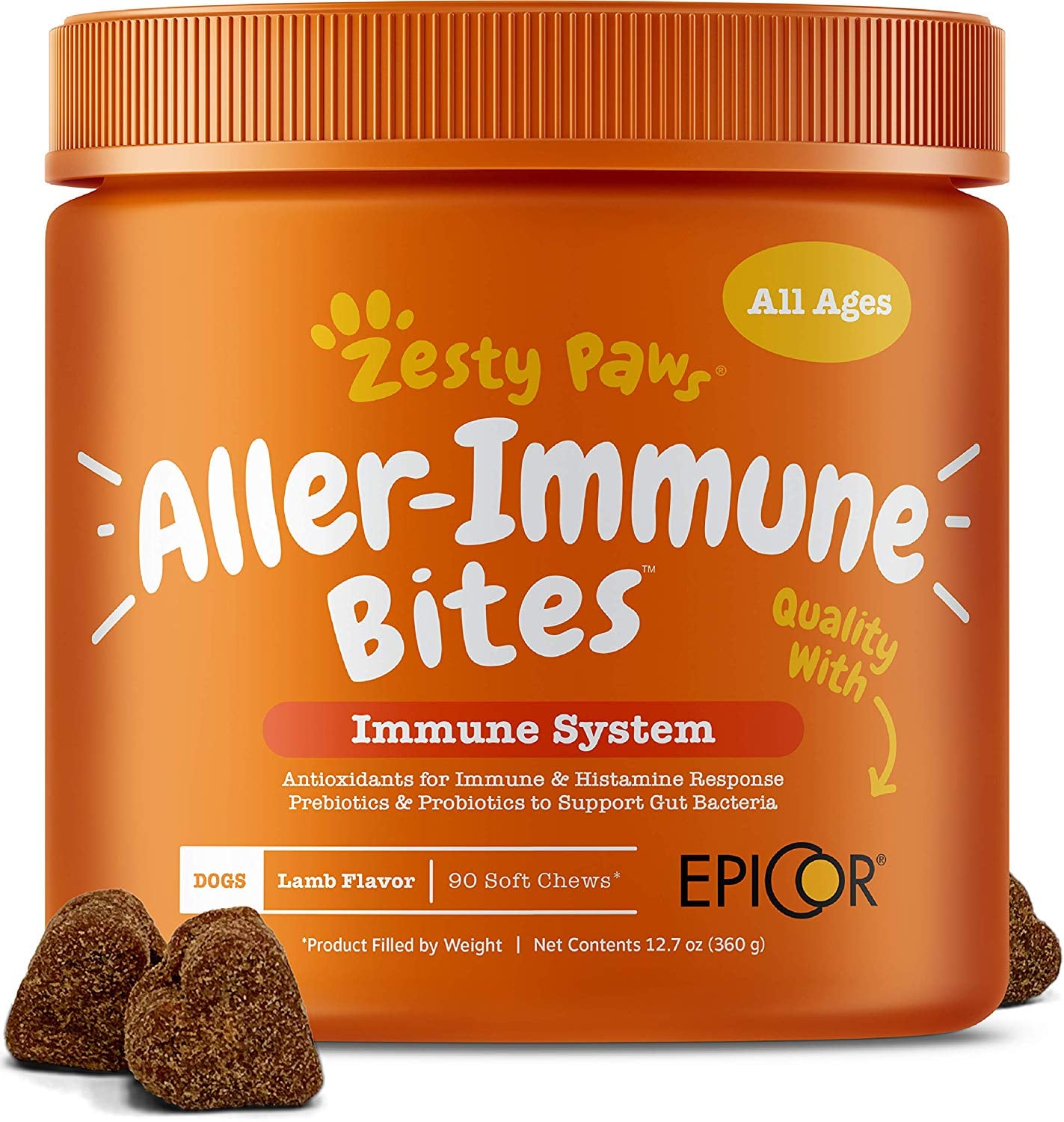 Something all allergy sufferers can probably agree on: allergy season is not. fun. Sure, warm weather and sunny skies are nice, but the sniffles and itchy eyes that come with them are a serious pain. And if you've got a dog with seasonal allergies, well, that's almost worse. Since they're unable to tell us their symptoms, it's easy to feel helpless at their constant scratching. Instead, try to head off their discomfort with Zesty Paws Aller-Immune Bites ($26). These supplements are soft, grain-free treats, packed with immune-boosting ingredients that encourage a healthy response to skin, food, and environmental allergens.
The chews include wild Alaskan salmon oil (full of nourishing omega-3 fatty acids, which might soothe itching) and colostrum (which may support immune function), along with apple cider vinegar and organic licorice extract (both may support digestion). Each chew also contains 80 mg of EpiCor, a fermented supplement that's been proven to support immune function. The vitamins, protein, fiber, and antioxidants in EpiCor should help support your pup's natural defenses.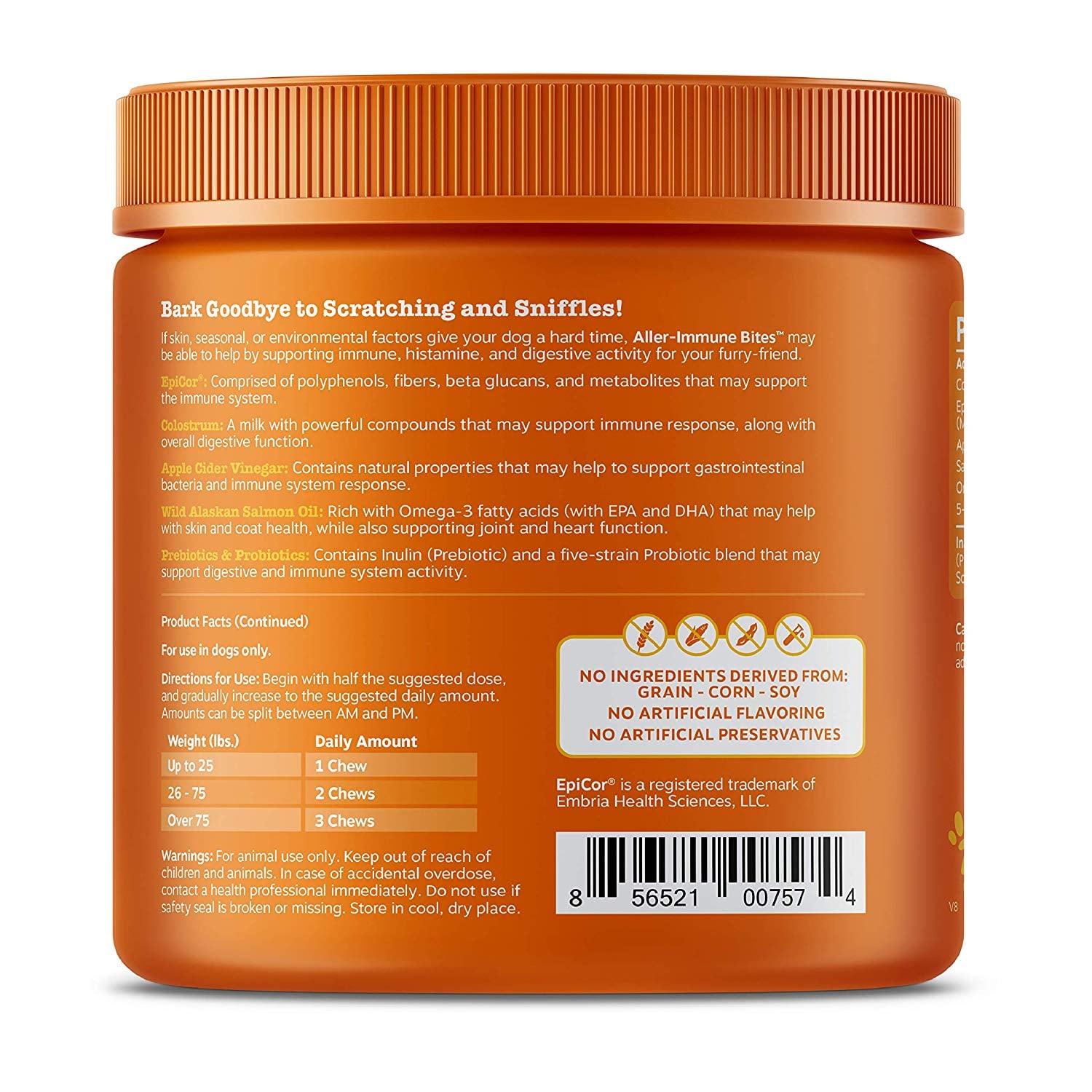 The chews also feature a five-strain probiotic complex to really aid with digestion — since immune health often starts in the stomach. The healthy bacteria (there are 250 million CFU, or colony-forming units, per chew!) may help your pup absorb more nutrients, which in turn fosters their allergen resistance. The dosage is determined by your dog's weight, and they're safe for all ages. In fact, over 1,700 reviewers found them useful. And the best part? They're available on Amazon Prime, so you can get your furry friend quick relief!