American Baby Names
Bleeker, Charlotte, and 107 Other American Baby Names as Cute as They Are Patriotic!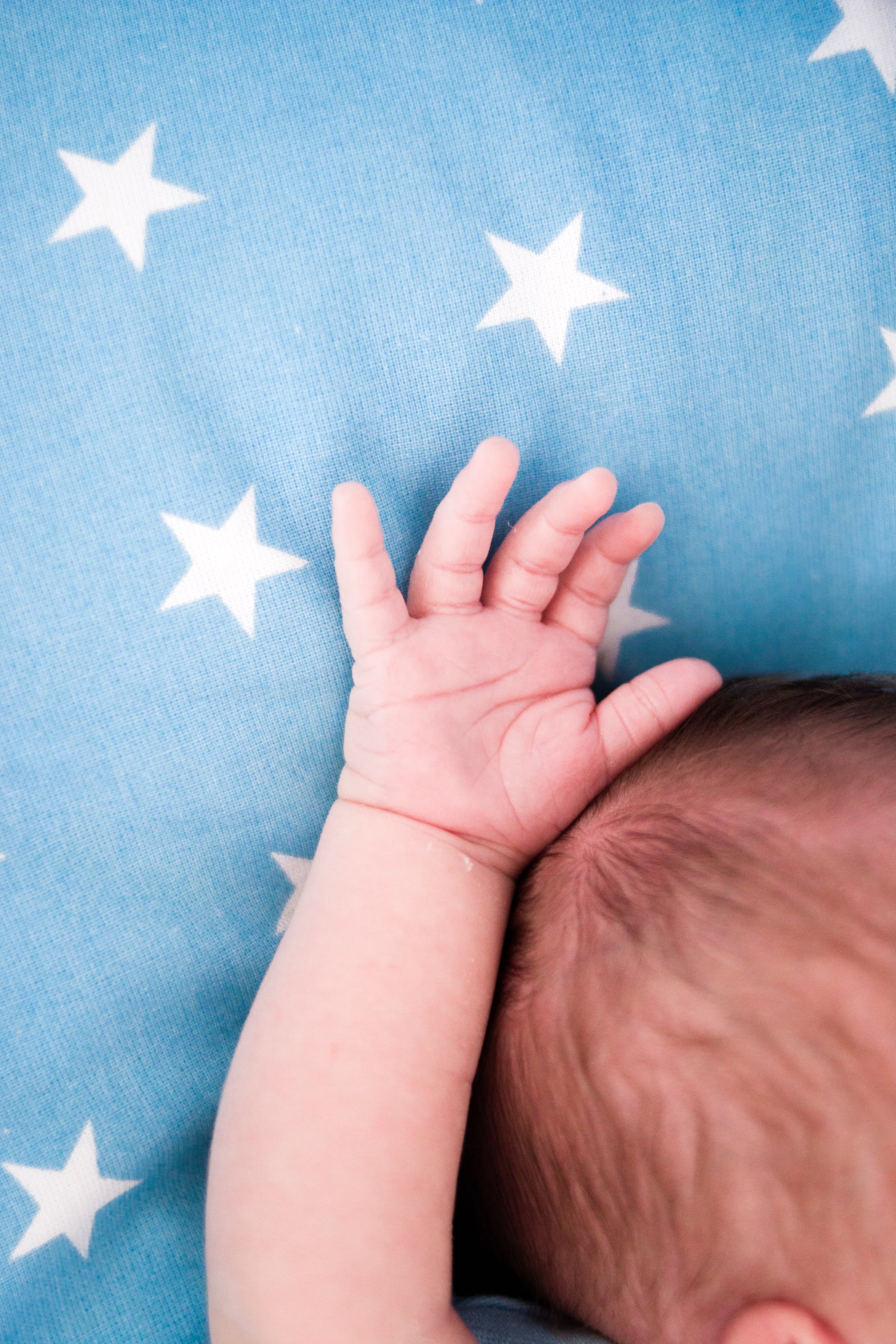 Looking for a classic Americana baby name? You'll love these baby names that pay homage to the land of the free and the home of the brave. We've pored over tons of contenders to pick out over 100 American boy names and American girl names that are a true mix of all things USA. Some names trace their roots back to traditional English origins; others are plucked straight from the pages of the American history books. And others on this list were inspired by great Americans and pop-culture icons past and present. Plus, some are simply a play on beloved places and destinations across our great nation.
If you're on the hunt for a baby name as American as football, apple pie, and blue jeans, or you just need some fresh inspiration for your baby-name list, look no further! We have the best name for your soon-to-be born American guy or gal. So, get your patriotic on, and keep reading to peruse our picks.
American Names For Baby Boys
Andrew
Alex
Austin
Babe
Benedict
Bleecker
Boone
Brady
Brooklyn
Cash
Clark
Cole
Cooper
Derek
Elvis
Fletcher
Ford
Franklin
Gatsby
Hamilton
Harrison
Harry
Hayes
Holden
Huckleberry
Hunter
Ike
Jack
Jackson
Jeremy
Justin
Kerouac
Laird
Landon
Lincoln
Maui
Memphis
Mickey
Nixon
Phoenix
Revere
Ridge
Riley
Sawyer
Scout
Shepherd
Smith
Sumner
Tennessee
Truman
Twain
Walker
Walt
Warhol
Washington
William
American Names For Baby Girls
Amelia
Alabama
America
Aniston
Ann
Arizona
Audrey
Betty
Brooke
Brooklyn
Cali
Caroline
Cassie
Catherine
Charlotte
Chelsea
Chicago
Daisy
Dana
Dawn
Diane
Dolly
Eleanor
Ellen
Elizabeth
Emory
Georgia
Harriet
Holly
Lexington
Jane
June
Macy
Madison
Margaret
Mary
Monroe
Montana
Morgan
Oprah
Piper
Polly
Portland
Presley
Reagan
Sailor
Savannah
Scout
Sedona
Taylor
Truth
Virginia
Whitney