Angelina Jolie Mother's Day Gifts
Angelina Jolie Received the Cutest Homemade Mother's Day Gifts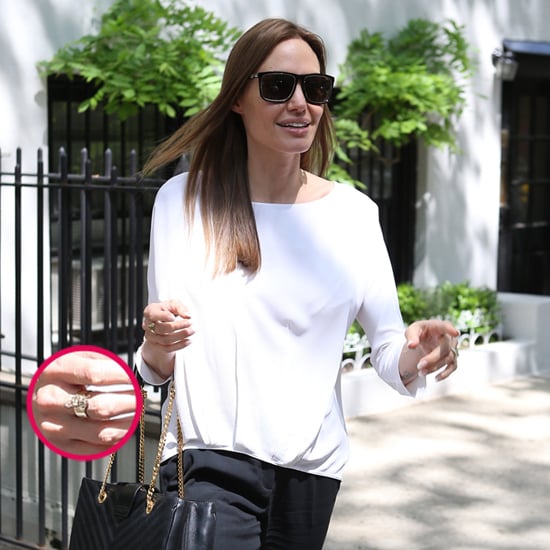 Talk about a sweet Mother's Day! It's no secret that Angelina Jolie has been through a rough year, what with a preventative double mastectomy and reconstructive surgery. But with a new film set to hit theaters this month and a wedding on the horizon, the mom of six has plenty to look forward to these days. Making the days even better are the Mother's Day presents her kids showered upon her this week — including a gold ring etched with a drawing her son Knox, 5, drew of her as the title character in Maleficent.
As Jolie told People, "Brad's really creative with the kids, so they made a bunch of things like pillows and notebooks."
So just what did the Jolie-Pitt kids create for their mom? Vivienne, 5, made Jolie stationery and pillows for her office, while Pax, 10, drew her a Goofy shirt. Quite an artistic bunch of gifts, right?