Angelina Jolie Producing BBC Children's Series
Angelina Jolie Is Executive Producing a Children's TV Series With a Very Important Message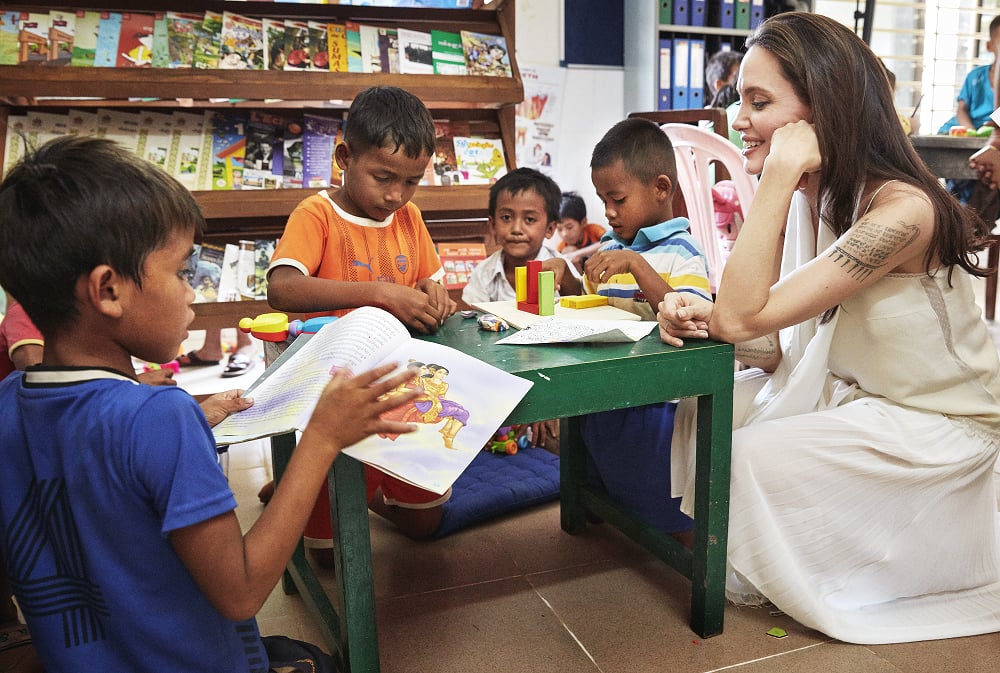 Only Angelina Jolie would get her hands on a production deal for a children's show but make it about current affairs. She has done vital humanitarian work for years, and as a mom, providing valuable information to young people is important to her. The actress is collaborating with BBC Learning and Microsoft Education on a global English-language television program for an adolescent audience. Angelina is the executive producer, and the show's purpose is to "help children have access to impartial information of the highest editorial standard and bring a deeper understanding of the different issues their peers face in other parts of the world," according to a press release.
"The initiative will help give students ages 7-14 the knowledge, tools, and critical thinking skills required to understand, evaluate, and contextualize news, and also encourage them to be effective citizen journalists who can accurately report on the world around them," the statement continued. While the initial launch will be in English, the team plans to expand the show to multiple languages.
Angelina added, "All of us who have come together on this project feel a great responsibility towards young people. We want to make sure that we are able to put forward a news program that helps to give them a broad view of the world they live in and the issues they face, and that helps connect them to other children around the world." The series is still untitled, but it will be a weekly 30-minute program with 10 episodes to start. Sounds like we could all learn a thing or two from this educational project.
Image Source: BBC / Alexei Hay