Applebee's Absolut Rainbow Punch Cocktail Spring 2019
Applebee's New $2 Punch Is Bright Green — With a Gummy Rainbow on Top!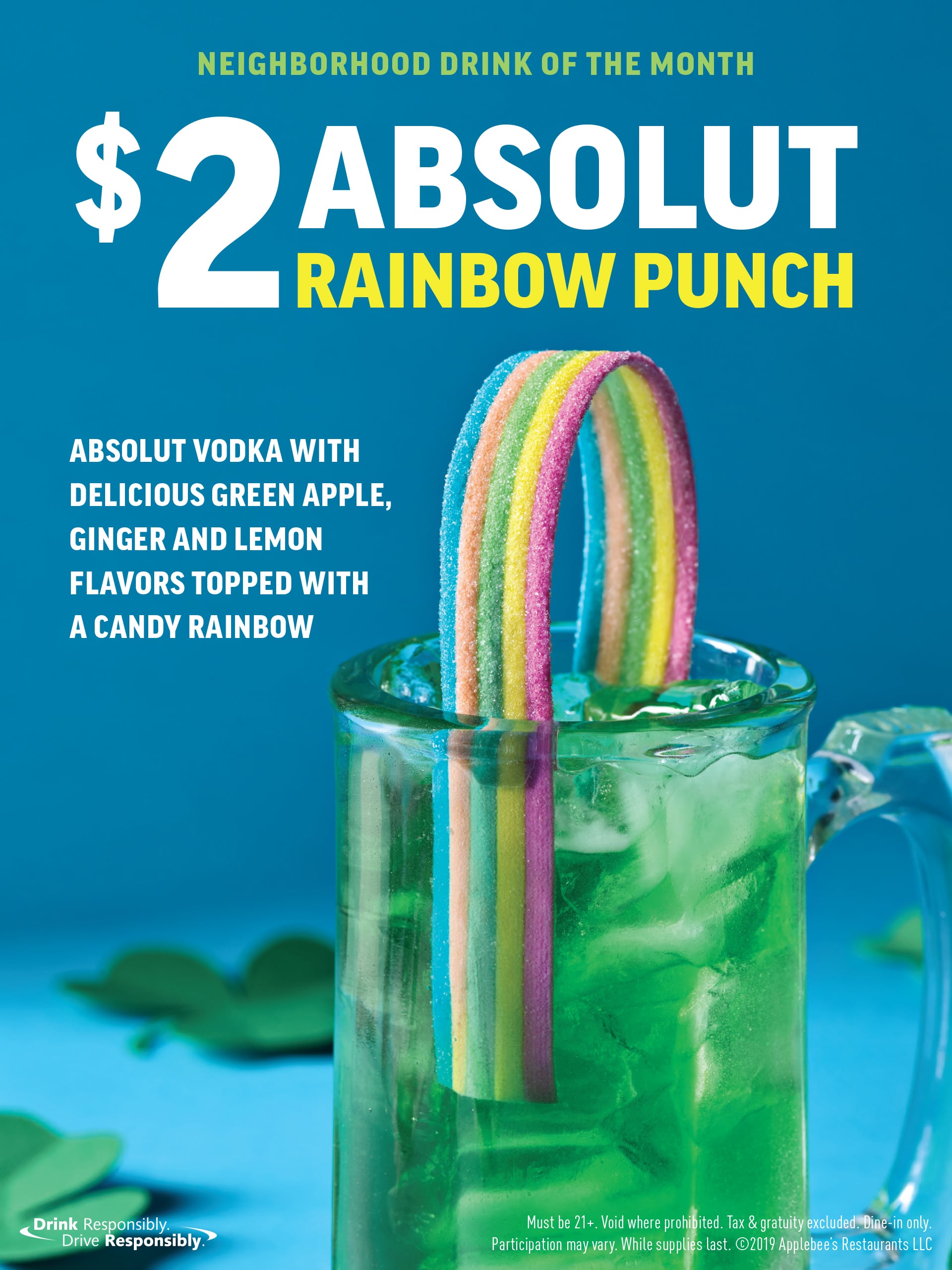 A rainbow gummy in a cocktail? Sign me up! Somehow, Applebee's always knows how to keep the party going, and its new $2 Absolut Rainbow Punch is officially here to kick off Spring the right way — with vodka and rainbows, of course! Don't have plans for Mardi Gras or St. Patrick's Day? Applebee's has you covered.
As the restaurant chain's official March Neighborhood Drink of the Month, the Rainbow Punch is served in a 10-ounce mug and made with Absolut vodka and a combination of green apple, ginger, and lemon flavors. The festive Spring drink is even topped with a rainbow gummy garnish that will make you feel like you've just sipped your way to the end of the rainbow — or two or three rainbows.