Artificial Rainbow Christmas Tree
This 7-Foot-Tall Rainbow Christmas Tree Is All Your Family Will Want to Look At This Season
As POPSUGAR editors, we independently select and write about stuff we love and think you'll like too. If you buy a product we have recommended, we may receive affiliate commission, which in turn supports our work.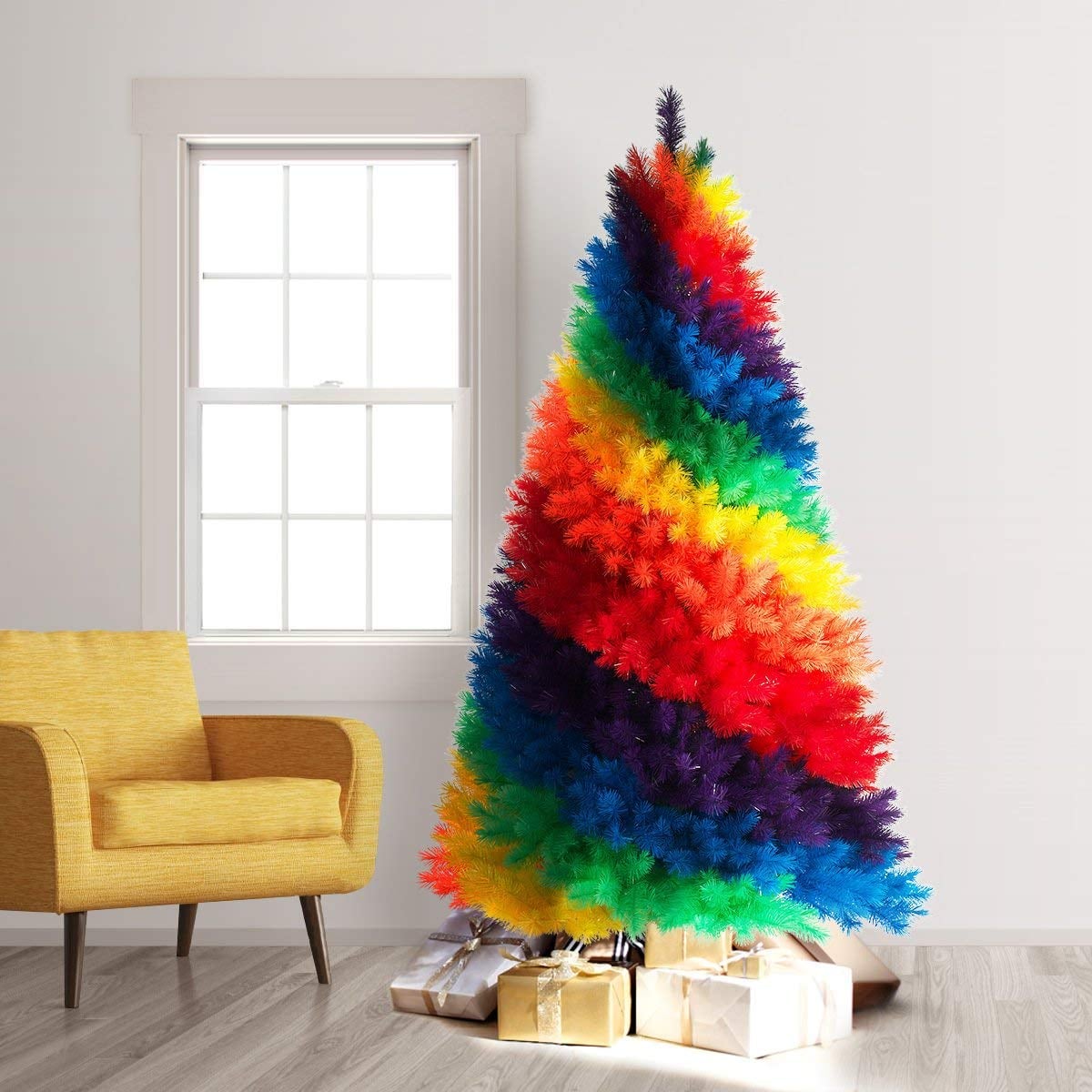 Psychologists have confirmed that decorating for Christmas early may make you happier, so I'd say that decorating for Christmas early with a giant, rainbow tree will make you positively euphoric.
The Treetopia Color Burst Rainbow Christmas Tree ($240) from Amazon isn't cheap, but at seven feet tall and nearly four feet wide, it will be a vibrant sight to behold this holiday season.
And if you are torn on getting a real versus fake option this year, well, this artificial tree should bring that debate to a screeching halt. There's virtually no competing with the 1,200 bendable branch tips of red, orange, yellow, green, blue, . . . you get the idea. (Sorry, Fraser fir, but that fresh pine scent only lasts so long.)
It's even a win for time-strapped parents who can only fathom getting out so many breakable boxes of ornaments around their unpredictable toddlers. The Amazon product description itself promises a set-it-and-forget-it approach: "Featuring vibrant, rainbow-colored PVC needles, this unlit Christmas tree has a full shape and makes for a cheerful display even without ornaments."
Yes, it will set you back, but considering you can use it year after year, it's not a bad deal. Plus, it comes complete with a white stand and has free shipping. So, if you've got a rainbow-obsessed kiddo like I do, there's no question that it will be the most show-stopping tree in the neighborhood.