Autistic Girl and Service Dog Denied Picture With Santa
Can You Believe a Mall Santa Denied a Photo With These Two?!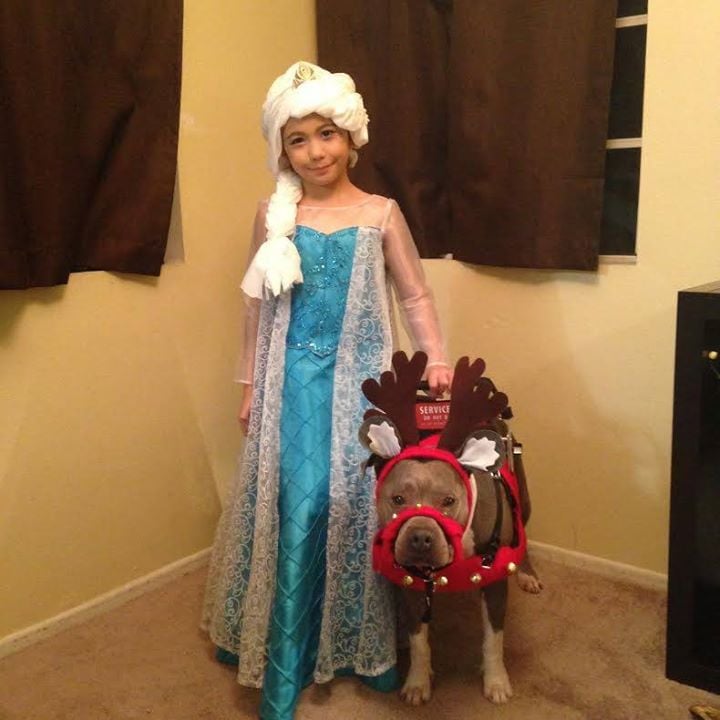 What should have been a fun-filled holiday afternoon turned into a disaster for the Santos family of Orange County, CA, on Sunday. Abcde, an autistic 7-year-old girl, is never far from her service dog, a 5-year-old Pit Bull named Pup-Cake. So when it was time for Abcde to pay a visit to Santa at The Shops at Mission Viejo, her canine companion was right by her side.
"For an autistic child to wait in line for 30 minutes, that's an accomplishment in itself," family friend Julie Miller said.
When it was their turn to greet "Santa," he declined, stating that he was afraid of Pup-Cake.
In response to the incident, the Santos family launched #savePupcakesChristmas, a social media campaign designed to remind Abcde that the spirit of Santa is alive and well, despite her negative experience. There's a happy ending to the whole thing, as in addition to the outpouring of love and support from friends and strangers alike on Facebook, Instagram, and Twitter, The Shops at Mission Viejo saw to it that the offending Santa (and his not-so-helpful elf) were fired and invited Abcde and Pup-Cake back for another visit.