Auvi-Q Epinephrine Injector Recall
490,000 Epinephrine Injectors Used For Allergic Reactions Recalled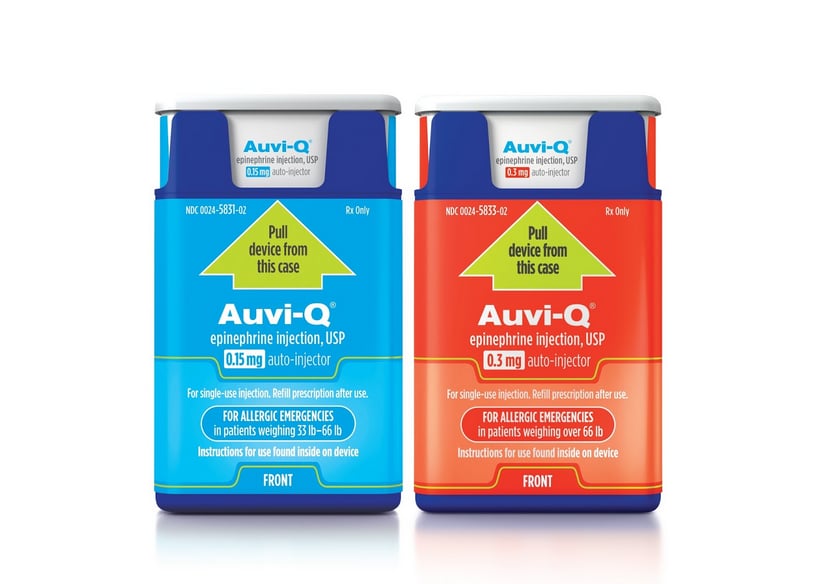 This one is very serious, folks. One of the largest makers of epinephrine injectors is recalling hundreds of thousands of their products because they may not deliver the correct dosage of the drug. Sanofi has issued a voluntary recall of all 490,000 Auvi-Q injectors currently on the market — both the 0.15 mg and 0.3 mg strengths designed for hospitals, retailers, and consumers.
The devices, used to treat life-threatening allergic reactions in children and adults, are particularly popular among parents because they provide step-by-step voice instructions, taking the guesswork out of administering the drugs when needed.
Sanofi has received 26 reports of suspected device malfunctions — where patients have experienced hypersensitivity despite taking the drugs — in the US and Canada.
Consumers are being asked to call 1-866-726-6340, 1-877-319-8963, or visit the company's website for information on how to return their injectors and receive reimbursement. Consumers should also contact their doctors to receive a prescription for alternative epinephrine injectors — namely Epi-Pen — immediately.