Baby Nests Like DockaTot and Cocoonababy
The Latest New Mom Must Have: Baby Nests!
As POPSUGAR editors, we independently select and write about stuff we love and think you'll like too. If you buy a product we have recommended, we may receive affiliate commission, which in turn supports our work.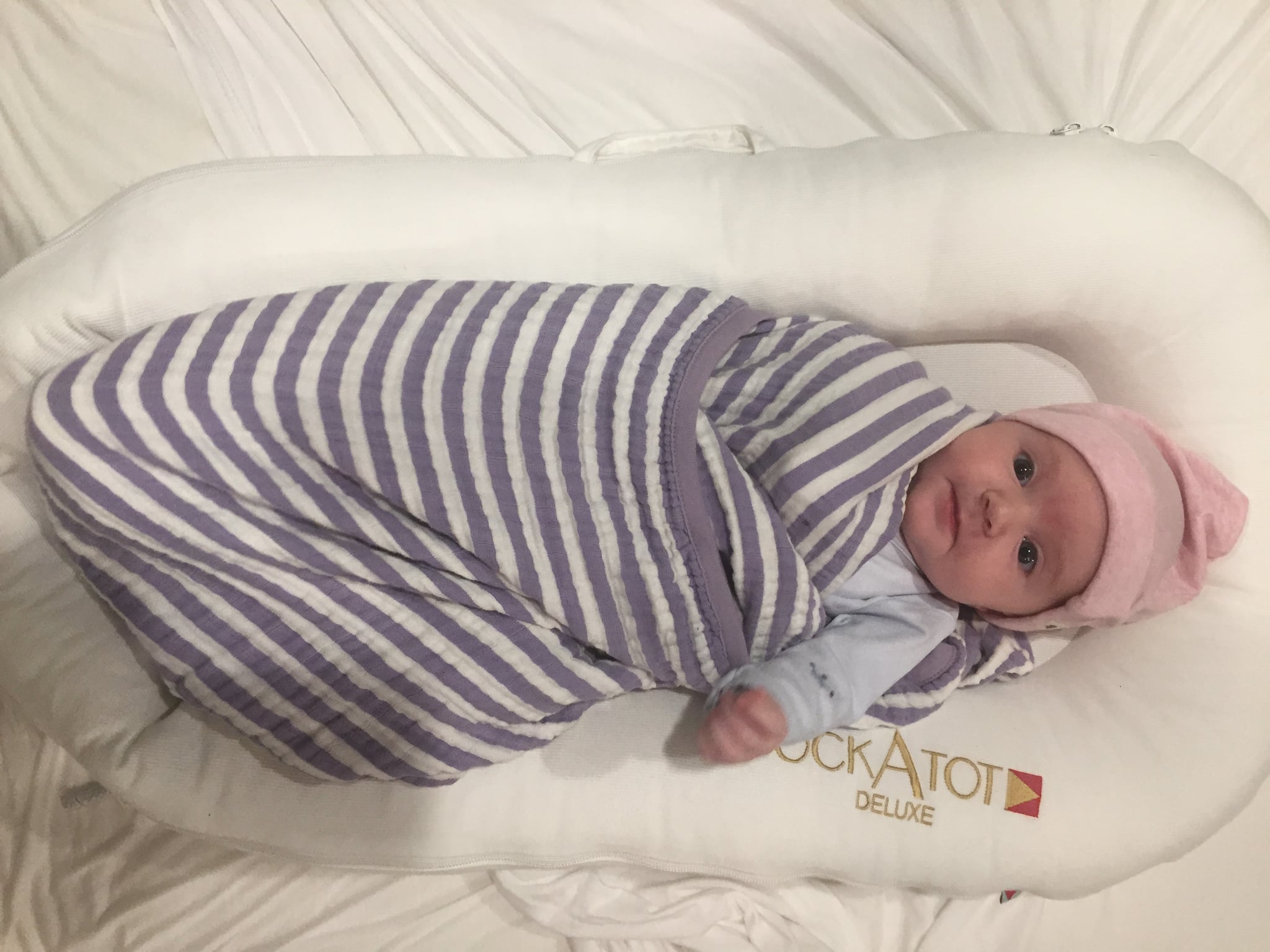 Just when you thought they couldn't possibly come up with one more must-have baby item, let us introduce the baby nest! A concept so simple, you'll be convinced you've seen them before. Then, when you realize that nope, this is a whole new (and amazing!) concept, you'll be mad you didn't come up with it yourself.
The womb-like baby nest replaces the bassinet, the Moses basket, the Rock-and-Play sleeper, and the cosleeper and can be placed in the crib to keep babies feeling secure and safe. It also acts as an easy-to-pack travel bed (so cross that Pack 'n Play off your registry), and its cushy design allows baby to breastfeed while still lying in it.
The biggest name in the category is the DockaTot ($175). Although it is not cheap (the product starts at $165), it's extremely multifunctional, serving as a lounger, play mat perfect for tummy time, changing table, and cocoon-like bed (many moms swear their kids started sleeping through the night immediately after they introduced the DockaTot). It teaches babies to sleep flat on their backs, which makes the transition to the crib easier; the soft surface prevents any worries about head flattening; and the air-flowing bumper eliminates concerns about obstructed breathing. Fully machine washable, the DockaTot Deluxe fits babies 0 to 8 months, while the Grand fits kids 9 months to 3 years old.
New moms can't stop raving about their DockaTots. "We co-slept with ours for the our daughter's first two months and used it for napping around the house," said Samantha Berngard, owner of a marketing and PR firm in Chicago and mom to Brooklyn, 2, and Billie June, 3 months. "It made for a really easy transition into the crib as there is no movement or vibration like some of the swings and chairs we put our first baby in. It's also super breathable and light to carry. My husband is actually mad that we didn't invent it!"
Look out for the company's soon-to-launch CloudTot, which takes the DockaTot concept and adds a state-of-the-art sensor that allows parents to track their baby's movements, breathing, nursery temperature, and bed wetness, with all that vital information delivered directly to an app.
Other baby nests include the ergonomic Cocoonababy ($220) from French company Red Castle. The sleep positioner mimics the womb by putting the baby in a semifetal position and aims to increase quality and length of sleep, reduce wakings with a start (the moro reflex), limit reflux problems, and minimize the risk of a flat head. The compact nest works for babies 0 to 4 months old.
More affordable options include Danish design company Done by Deer's chic cozy nest bed ($107), French company Candide's baby nest mattress ($94), and the BabyDelight Snuggle Nest ($60), which does include some hard side components but has the added benefit of folding up for easy travel.
Which nest is best? That's for you and your baby to decide!
Image Source: Samantha Berngard