Bar-S Recalling Hot Dogs and Corn Dogs
Your Child's Favorite Summer Foods Are Being Recalled For Possible Listeria Contamination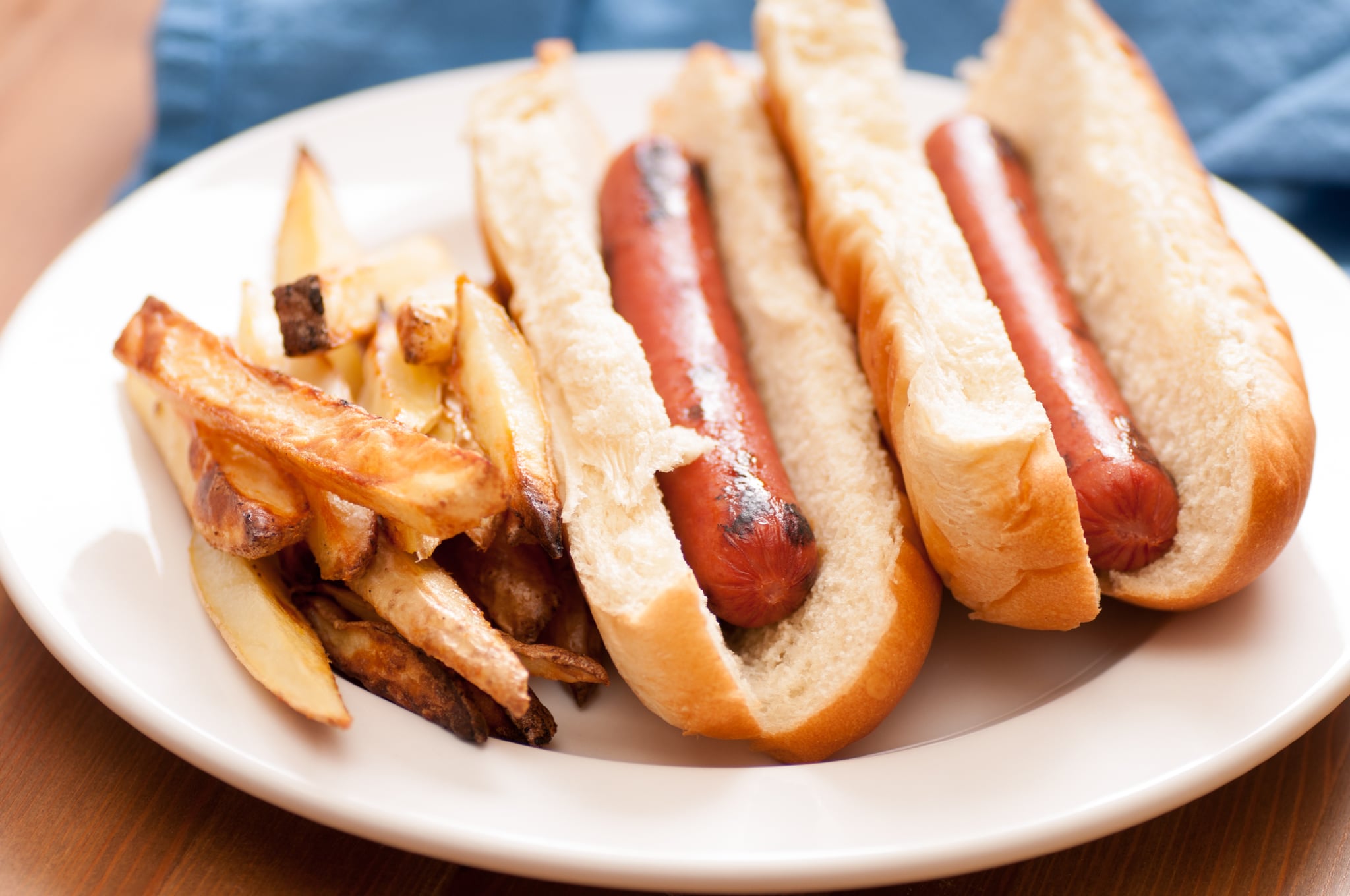 If you're gearing up for a barbecue this weekend or stocking up on groceries for the kiddos, you might want to skip out on Bar-S hot dogs and corn dogs.
The food company is recalling nearly 400,000 pounds of chicken and pork hot dog and corn dog products due to possible listeria contamination. According to the USDA Food and Safety Inspection Service, ready-to-eat chicken and pork corn dog and hot dog foods produced on July 10, 11, 12, and 13 should not be consumed and should be discarded immediately.
Although no illnesses have been reported in connection with the foods, if you or your family experience unusual symptoms following consuming the recalled goods, seek medical attention immediately.
The full list of foods being recalled include the following:
6-oz/1-lb. Packages of "Bar-S Classic Bun Length Franks Made with chicken, pork added" with "Use By" date of October, 11 2016 and case code 209.
12-oz. packages of "Bar-S Classic Franks Made with chicken, pork added: with package code 6338, "Use By" date of October 10, 2016 and case code 6405.
24-oz./1.5-lb. cartons of "Signature Pick 5 Corn Dogs— 8 Honey Batter Dipped Franks On A Stick" with a "Use By" date of April 6, 2017 and case code 6071.
42.72-oz./2.67-lb. cartons of "Bar-S Classic Corn Dogs— 16 Honey Batter Dipped Franks On A Stick" with "Use By" dates of April 7, 2017 and April 9, 2017 and case code 6396.
48-oz./3-lb. cartons of "Bar-S Classic Corn Dgos – 16 Honey Batter Dipped Franks On A Stick" with package code 14054, "Use By" dates of April 6, 2017 and April 9, 2017, and case code 14038
Image Source: Shutterstock