Best Car Organizer For Back Seat Kid Toys
Is Your Back Seat Overflowing With Kids' Toys? You Need This Car Organizer!
As POPSUGAR editors, we independently select and write about stuff we love and think you'll like too. POPSUGAR has affiliate and advertising partnerships so we get revenue from sharing this content and from your purchase.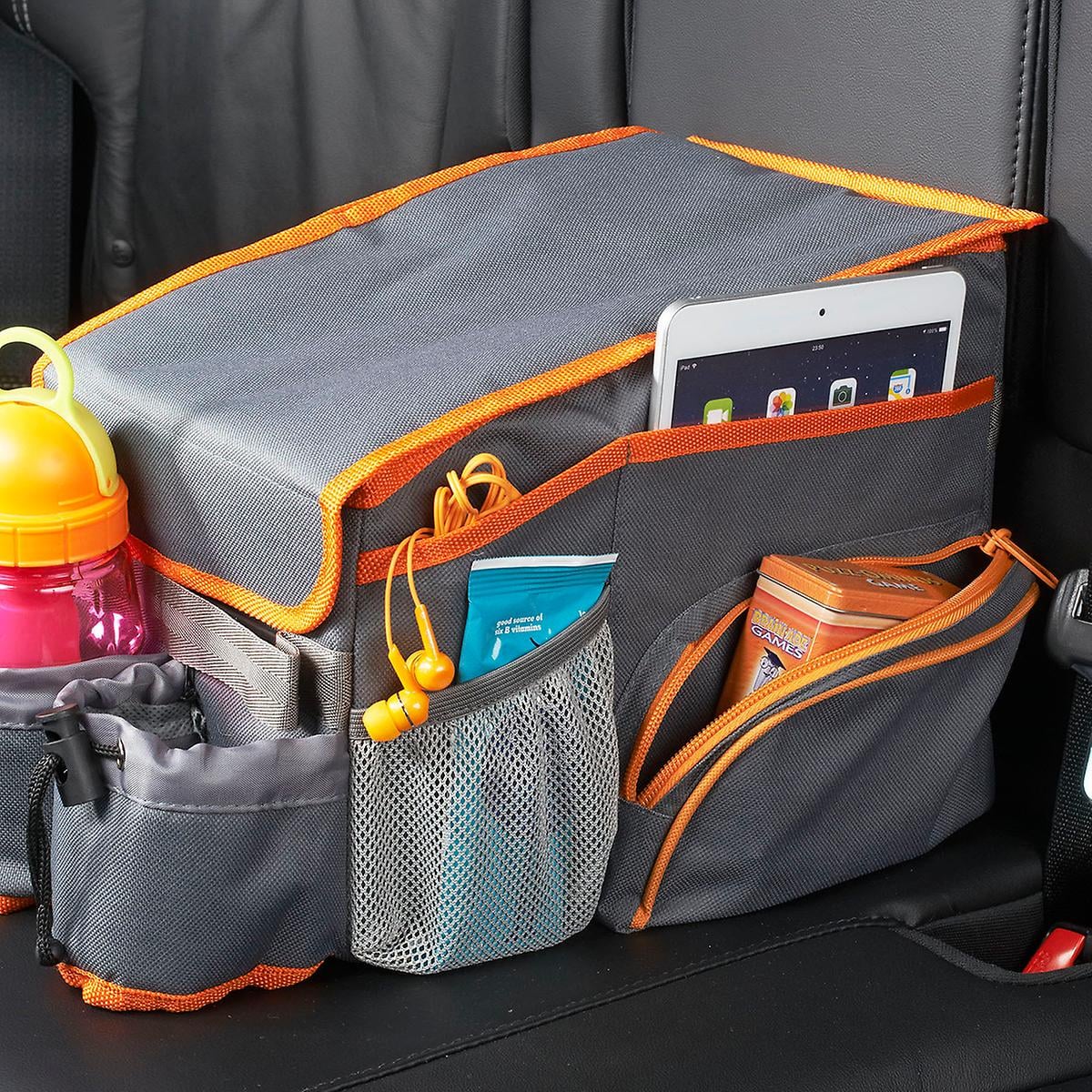 Now that my daughter is 16 months old, one of the greatest changes I've experienced in terms of how we travel together is how independent she is while we're in the car. Where I used to have to pull over to give her milk or entertain her, she's now mostly OK doing it herself. Whether it's drinking milk, munching on snacks, reading a book upside down, or playing with toys, she loves having access to an assortment of items. But the back seat of our car is a complete mess, and I can only imagine it's going to get worse as we introduce things like tablets and larger toys.
That's why the Kid's Seat Cooler Play Station ($19, originally $25) has completely caught my eye. It has a pocket for everything, from bottles to headphones and tablets. It sits on the middle console so you can stash everything in it for easy access. It's the perfect way to reclaim your floor space!
Image Source: Container Store