Best Maternity Support Band for Exercising
This Support Band Was the Only Way I Could Work Out While Pregnant
As POPSUGAR editors, we independently select and write about stuff we love and think you'll like too. If you buy a product we have recommended, we may receive affiliate commission, which in turn supports our work.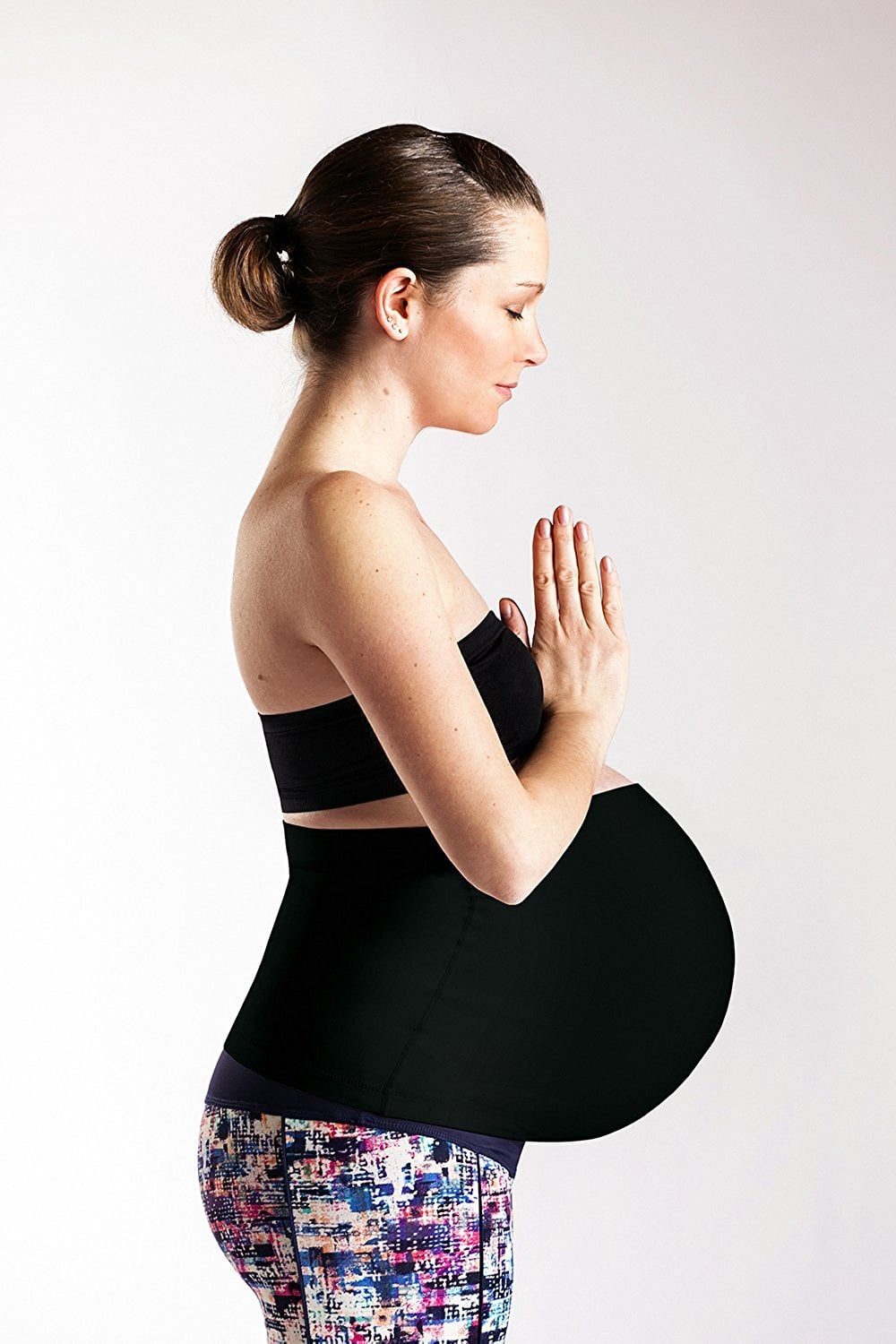 After spending what felt like an eternity in my own version of the fetal position, riddled with an almost suffocating sense of fatigue and round-the-clock nausea, I could not wait to return to fitness in my second trimester. My prepregnancy workout routine had always been intense — five to six days a week of everything from competitive volleyball to boxing — and while I had zero expectations of returning to that level of commitment, I just longed to sweat again, to feel a few beads collect on my forehead . . . maybe even with a slight endorphine rush to boot.
But things didn't go as planned. I wasn't able to even think about working out until the nausea phased out, and that didn't happen until month five or so. But returning to running was miserable. Even the slowest jog — I'm talking trot — was painful. The joy of running was quickly eclipsed by a hybrid of thoughts centered around wondering if I needed to pee and realizing I definitely needed to pee, plus pelvic pressure that would not taper.
I'd seen pictures of the Bao Bei Maternity Support Band ($64) on Instagram and decided that, after speaking with my OB, this would be the thing I'd try next. It's advertised as a sports bra for your belly, and the concept made perfect sense. As soon as it came in the mail, I slipped it on and headed to the gym for a test run. The band made an enormous difference. I didn't feel any discomfort from it; rather, I felt that with every heel strike, my belly pounded less and the pressure on my pelvis greatly diminished. I still had to pee, but there was no solving that. The pain relief it provided me with in my third trimester, as well as the emotional benefit of being able to sweat again, was well worth another purchase. If you're in a similar boat and frustrated with not being able to work out, I highly recommend giving it a try.