Beyoncé Talking About Pregnancy in Homecoming Documentary
Beyoncé Opened Up About Her Pregnancy in Homecoming, and Yes, Carrying Twins Is Even Hard For a Queen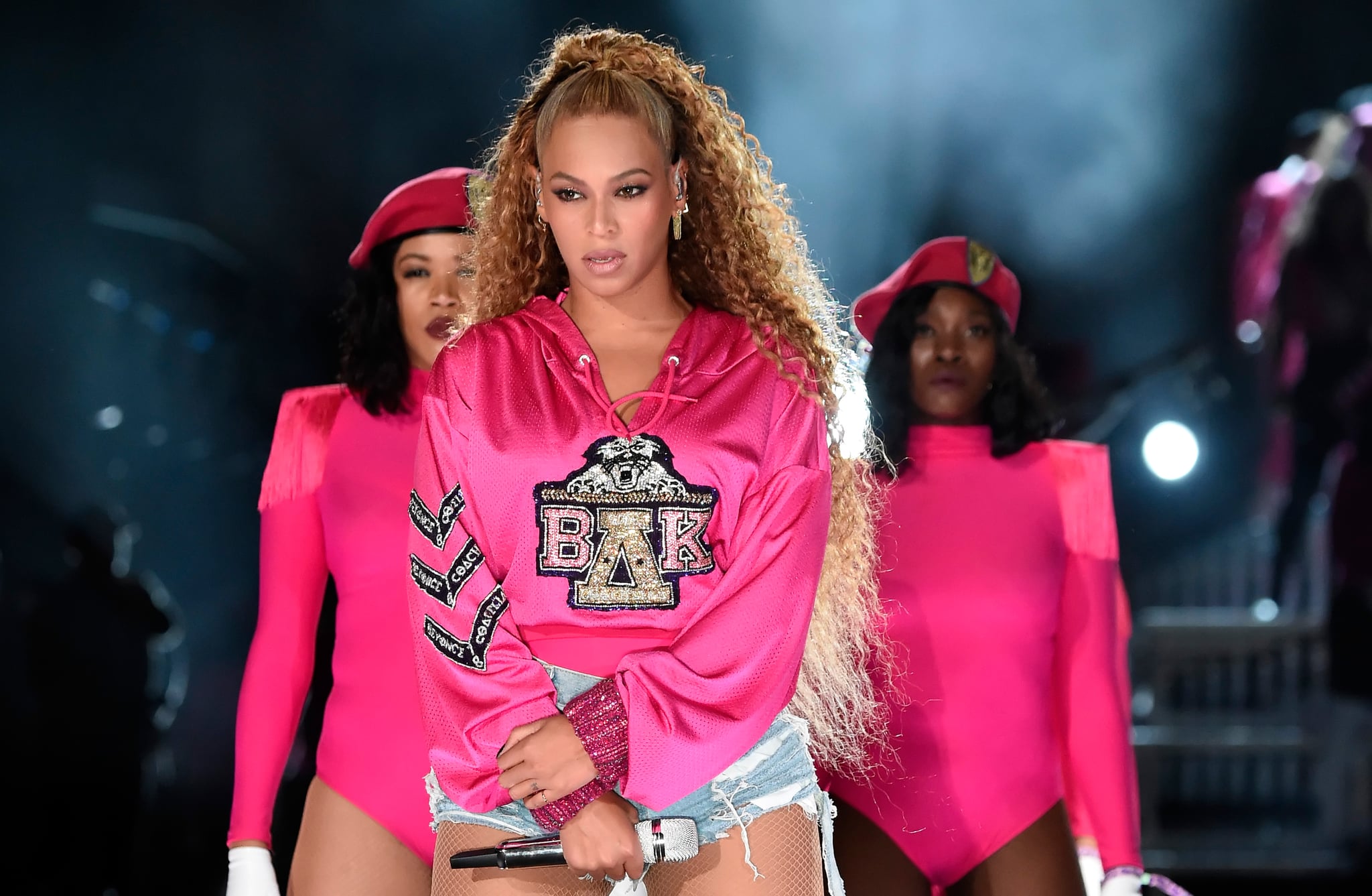 In case you missed it, Beyoncé's highly anticipated documentary Homecoming: A Film By Beyoncé dropped on Netflix on April 17. While we can't get enough of the behind-the-scenes footage and the crazy-catchy soundtrack, Queen Bey also opened up about her pregnancy journey with Rumi and Sir and what life is like as a working mother. And spoiler alert: it's damn difficult.
"I was supposed to do Coachella the year prior, but I got pregnant unexpectedly," she explained in a monologue. "And it ended up being twins, which was even more of a surprise. My body went through more than I knew it could. I was 218 pounds the day I gave birth. I had an extremely difficult pregnancy. I had high blood pressure, toxemia, preeclampsia, and, in the womb, one of my babies' heartbeats paused a few times, so I had to get an emergency C-section."
"My mind wanted to be with my children. People don't see the sacrifice."
She also shared how difficult going back to work was after having Rumi and Sir. "It's my first time back home on the stage after giving birth, I'm creating my own homecoming and it's hard," she said. "There were days that I thought, you know, I would never be the same. I would never be the same physically, my strength and endurance would never be the same . . . I had to rebuild my body from cut muscles. It took me a while to freak it and give it my own personality."
As if getting back into the swing of things physically wasn't hard enough, the 37-year-old mom of three said that she wasn't fully committed to her career mentally after having the twins. "My mind was not there," she admitted. "My mind wanted to be with my children. People don't see the sacrifice. I would dance and go off to the trailer and breastfeed the babies. The days I could I would bring the children."