Boy With Cancer Writes His Own Obituary
Parents Let Their 5-Year-Old Write His Own Obituary Before Dying of Cancer — His Funeral Request Will Gut You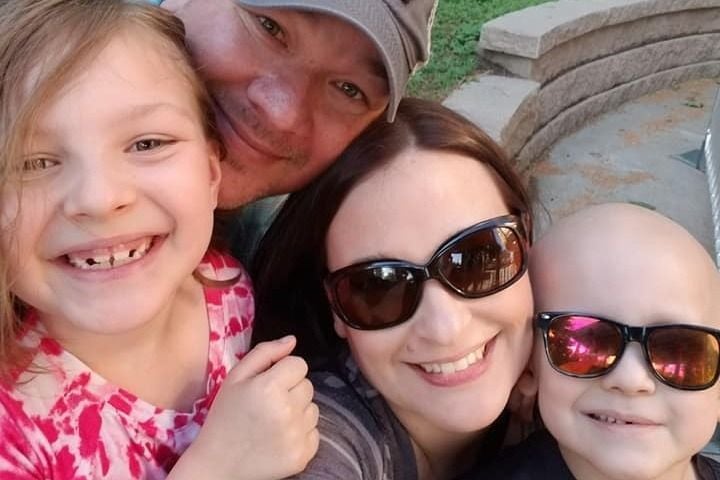 A 5-year-old boy lost his battle with cancer this week, but little Garrett Michael Matthias (aka "The Great Garrett Underpants") has managed to make those he left behind laugh through their tears with an obituary he composed himself.
"We really tried to use his words and the way that he talked," his mom, Emilie, told the Des Moines Register, adding that she and her husband, Ryan, compiled answers to questions they'd asked him as he received treatment for alveolar fusion negative rhabdomyosarcoma. "What I really didn't want was for his obituary to be ordinary and to have a really sad funeral."
Neither did Garrett. In the obituary, Garrett noted that "funerals are sad" and that instead, "I want five bouncy houses (because I'm 5), Batman, and snow cones." He also said that he wanted to be "burned (like when Thor's mommy died) and made into a tree so I can live in it when I'm a gorilla."
"I want five bouncy houses (because I'm 5), Batman, and snow cones."
Emilie and Ryan plan to honor their son's wishes, even down to the symbolic "Asgardian" burial ceremony of Marvel fame.
Within the obituary, his parents noted, "A private burial of Garrett's ashes will be held at a later time once his parents figure out how the hell to get his ashes made into a tree and locate a nature preserve, so his tree resides in a protected area."
The moving obituary also included Garrett's likes (thrash metal, playing with his sister, and Legos) and dislikes, namely "dirty, stupid cancer" and needles. He even revealed his posthumous plan to "be a gorilla and throw poo at Daddy!"
But before readers got too tearful over this young boy's autobiography, he signed off in a way that surely left friends and family laughing: "See ya later, suckas!"
Read the full obituary here, and consider donating to the family's GoFundMe page.