Boy Returns Man's Lost Driver's License
Boy Returns Lost License and Attaches Some Good Advice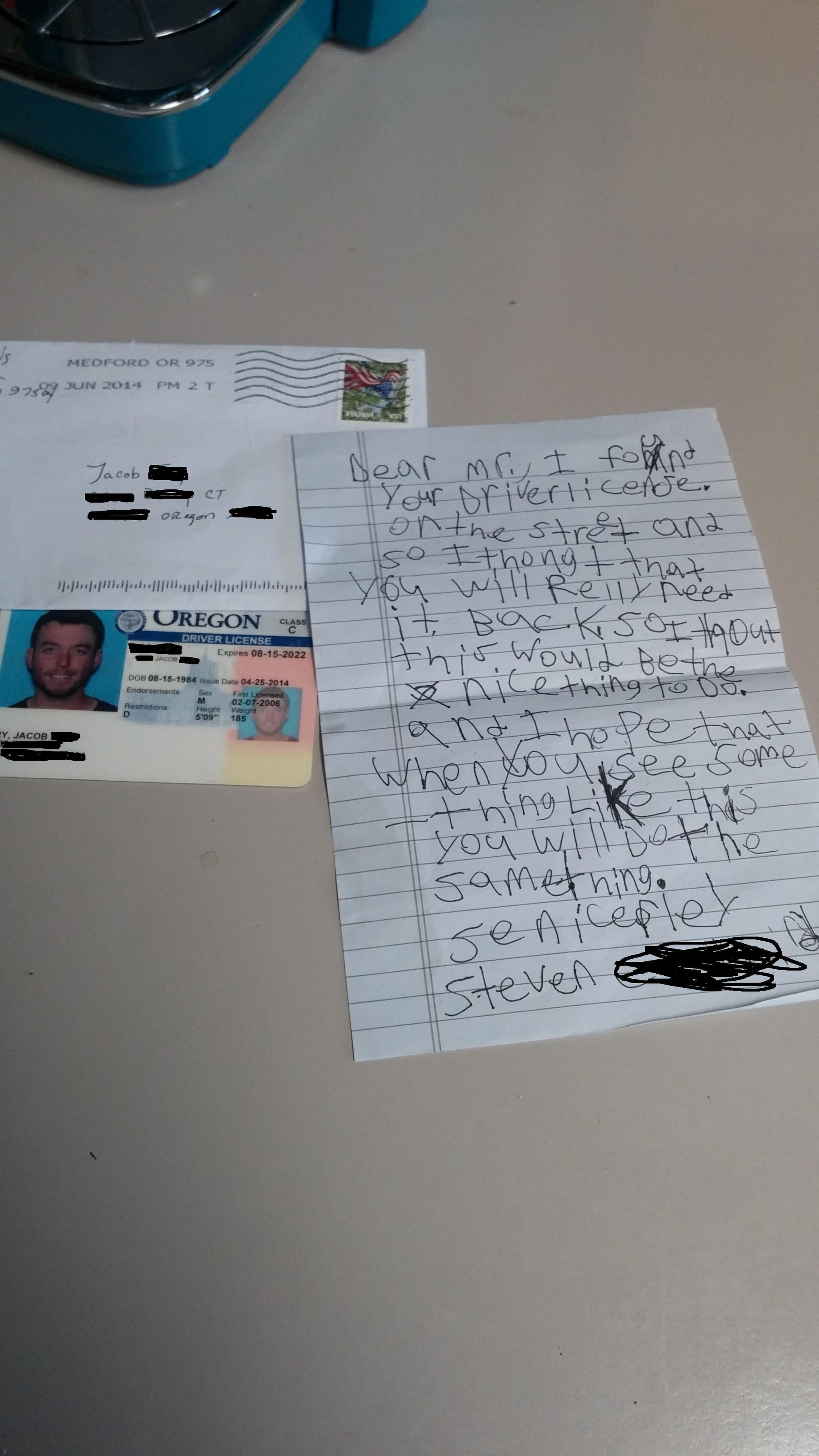 When many kids (and even some adults) recover a lost item, they hope for some sort of monetary reward when they return it. All one boy in Oregon wanted, however, was for the owner to pay it forward. Reddit user level1biscuit, who lost his license last week, posted a photo of the returned item along with a note from a young boy named Steven. The note reads:
Dear Mr.,
I found your driver license on the street and so I thougt that you will relly need it back so I thout this would be the nice thing to do and I hope that when you see something like this you will do the same thing.
Senicerley
Steven
In his post, Level1biscuit commented that he would reward Steven with a cash gift and a LEGO set. We think Steven deserves it!
Source: Reddit user level1biscuit