Boy's Sweet Reaction to Inclusive Target Ad
This Mom "Cried Right in the Middle of the Aisle" After Watching Her Son React to an Inclusive Target Ad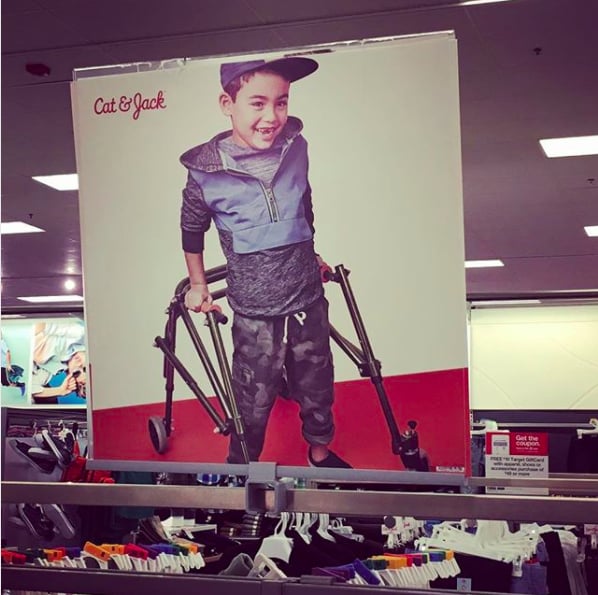 Jamie Sumner, a mom of a 6-year-old son named Charlie with cerebral palsy, was shopping in Target one afternoon when her son had an especially enthusiastic reaction to a Cat & Jack poster hanging from the store's ceiling. She told POPSUGAR she was a little taken aback by all the clapping and signing for "more" she saw coming from Charlie's wheelchair . . . until she saw that the ad showed a smiling boy holding onto a walker.
"I was shocked. I'm usually the one that notices if there's an adaptive swing at the park or another kid in a wheelchair or Caroline carts [carts that are designed to help parents who have kids with special needs] at the grocery store," she said. "But this time he saw what was different first and then made sure everyone else saw it, too!"
"Charlie is the sweetest kid you will ever meet. He deserved this moment."
She was over the moon to see children with special needs getting represented on such a large stage like Target, and she couldn't help but get emotional watching her son's response.
"Honestly, I cried right in the middle of the aisle," she said. "Not sobbing get-this-woman-a-chair kind of crying. But it was enough that people noticed and then saw why and then smiled with me and with Charlie."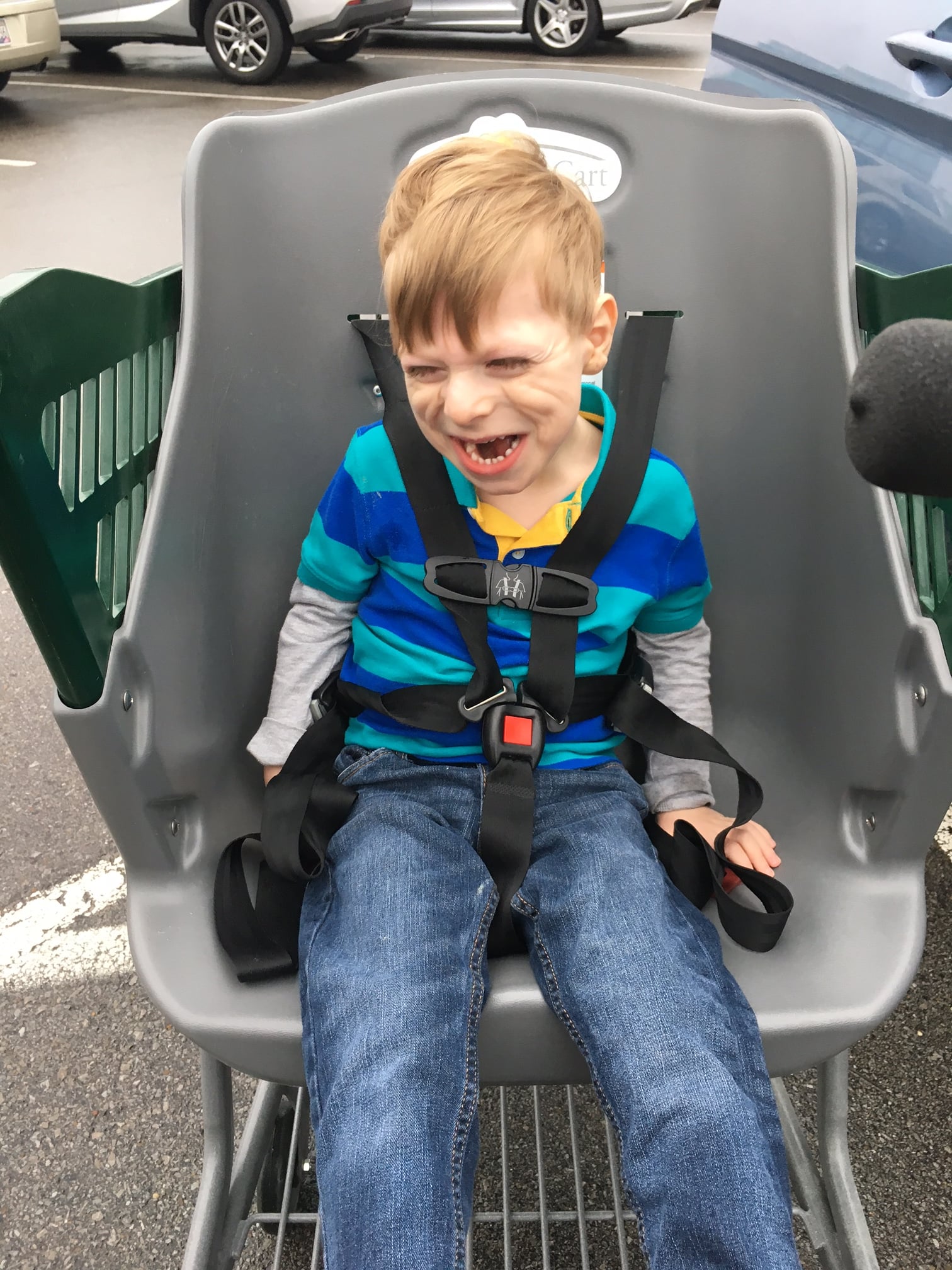 Jamie explained in a blog post that watching her child connect the dots was a breath of fresh air. "I spend so much mental, emotional, and physical effort making sure Charlie is included at school, at church, on the playground, and at the restaurant that it was with a surreal sense of relief that I realized here, at least, he already was."
Jamie, who's documented her experience raising a child with special needs in her book, Unbound: Finding Freedom from Unrealistic Expectations of Motherhood, hopes that other brands will follow in Target's inclusive footsteps: "It really, really is [a step in the right direction]," Jamie gushed. "Charlie is the sweetest kid you will ever meet. He deserved this moment."
Image Source: Jamie Sumner