Bravo's Extreme Guide to Parenting Review
Is Bravo's Extreme Guide to Parenting Worth the DVR Space?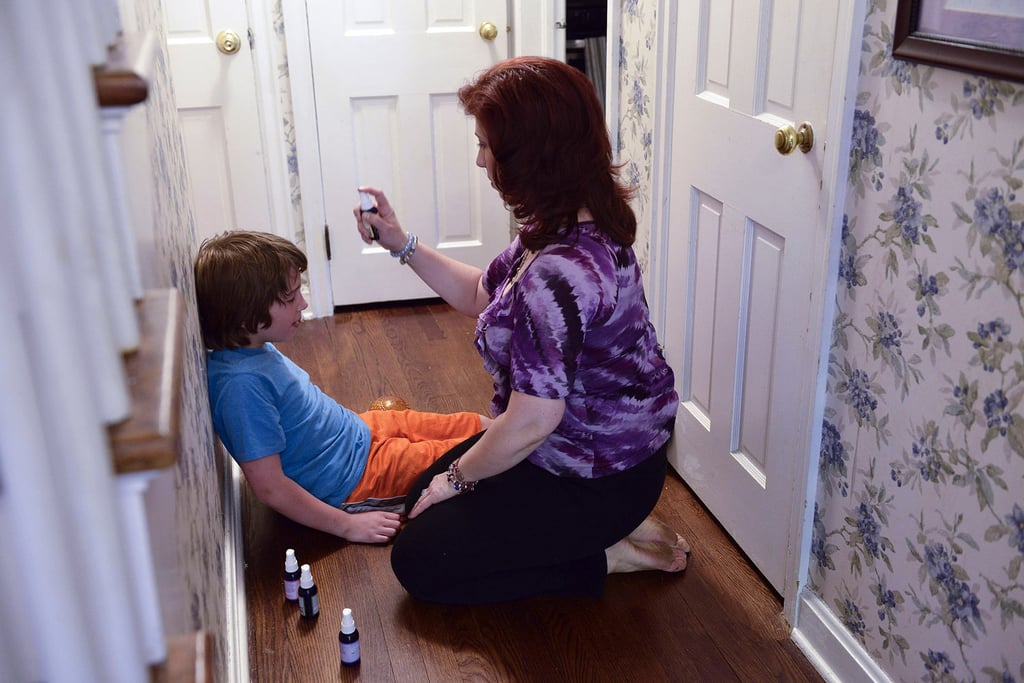 Sick of scripted TV shows about picture-perfect families? Wishing you could watch something about "real," "normal" parents? Well, Bravo may have the answer to your television prayers. Tonight marks the premiere of the network's newest reality show Extreme Guide to Parenting (if you haven't seen the previews yet, we suggest you take a look). The series follows 10 families — including Bill Horn and Scout Masterson, aka the Guncles — that have unique parenting styles. In addition to a whole lot of drama (we're pretty sure one kid calls his mom the c-word), here are the five things you can expect from Extreme Guide to Parenting (9:30 p.m. EST).
Truly Unique Parenting Styles
Think you know every parenting style in the book? Think again. The premiere episode features an eco-kosher, shamanistic family that gives new meaning to the phrase "Keep calm and carry on." Along the way, we also encounter a nomadic clan, push parents, warriors, and so much more.
Grandparent-Parent Conflict
Though the show focuses on parenting, we all know grandparents play an important role in raising a child. We see couples navigate the delicate relationship between parents and grandparents in terms of setting boundaries, spending time together, and respecting one another. Now isn't that something we can all relate to?
Talks About the Tough Stuff
As lighthearted as reality shows tend to be, this one has moments that make us think. The show tackles some of the difficult topics that all parents, no matter their parenting style, have to deal with. Nothing is off the table, including body image, behavioral issues, and the great vaccine debate.
Tons of Tantrums
Now this is something you won't see on a scripted show! In 60 minutes, we witness several profanity-filled screaming matches, door slams, food fights, and sibling battles. There may have even been a few grown-up fits in the mix. While it's hard to watch a child break down, it is a bit refreshing to know that you're not the only one who experiences it.
Lots of Love
At the end of the day, isn't that the one thing all parenting styles have in common? Watching a mom and son hug it out after a heated argument, or seeing two dads snuggle with their daughter is enough to make any parent smile. Sure, these scenes may not tug at our hearts like they would in a scripted series, but in a way, it is the realness that makes these moments so amazing.
Does Extreme Guide to Parenting sound like something you'd want to watch?
Source: Bravo