Build-A-Bear BOGO Black Friday Deals 2018
Buckle Up, Y'all! Build-A-Bear Is Having a Black Friday Sale, and We're Gearing Up For It Now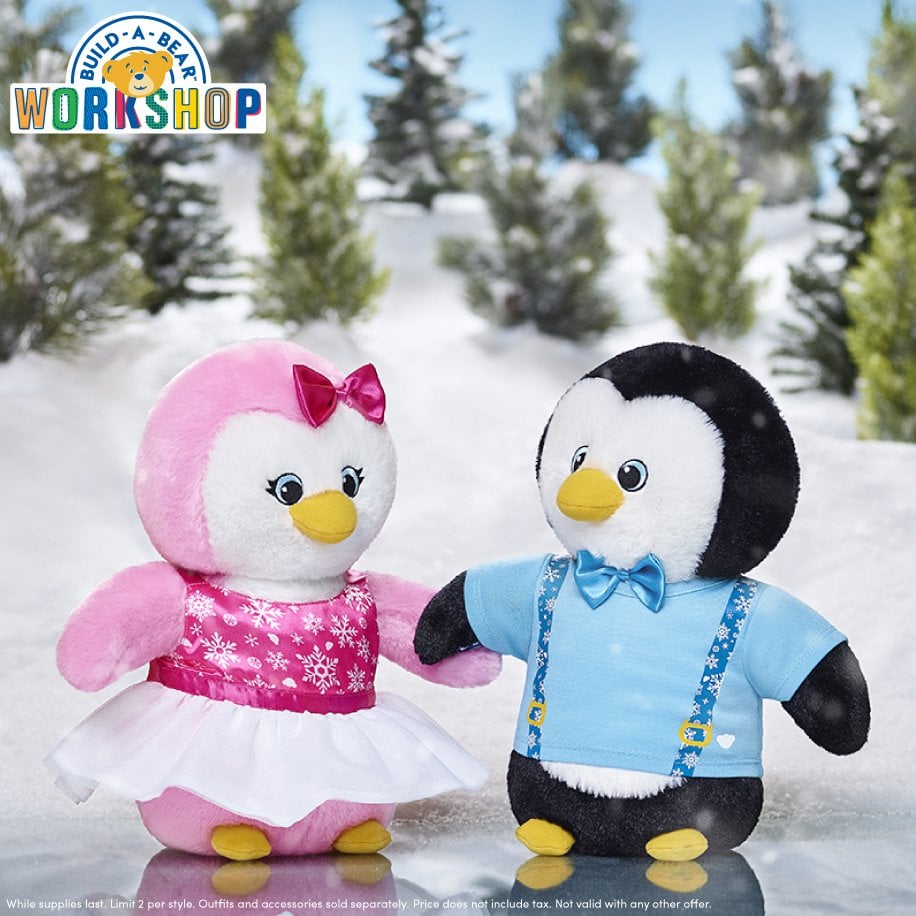 Buckle up, friends, because Build-A-Bear is having another wild sale, this time for Black Friday. Any customer who stops into a BAB on Friday, Nov. 23 will be able to cross so many people off their holiday shopping list with the store's buy one, get one for $6 sale on furry friends (like this adorable Grinch!), while supplies last.
Additionally, BAB will be offering adorable 12-inch Snow Hugs Penguins (pictured above) for just $6 each online and in stores on Nov. 23 (limit two per customer, while supplies last). According to a press release, "additional deals will be available throughout the season," and Build-A-Bear Bonus Club Members will be the first to find those out.
It's safe to say that we're pretty excited at the prospect of grabbing a few furry friends for just $6, so we're already looking through some of the available stuffed animals to see which our kids would like best. Fingers crossed that this Black Friday endeavor goes smoothly for us all — godspeed, everyone!
Image Source: Build-A-Bear