Bullied Teen Named Homecoming Queen
Teen Shares Homecoming Crown With Bullied Friend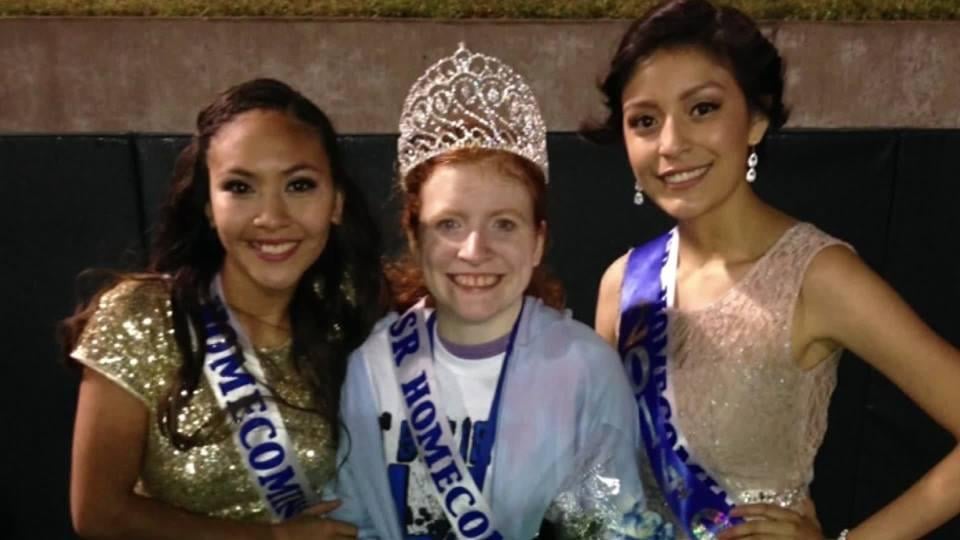 This Texas high school prank has an unusually happy ending. Earlier this month Lillian Skinner was told by a group of girls that she was nominated for homecoming queen alongside her best friends Anahi Alvarez and Naomi Martinez — she wasn't. When the Grand Prairie High School seniors found out about the cruel joke, they wanted to do something to show support for their bullied friend. So the two launched a plan to get Skinner the crown, even if it meant losing theirs.
"We promised each other, and we were like, 'No matter what, no backing down. If one of us wins, we're giving Lillian the crown,'" Naomi tells a local news outlet.
And when Anahi won the title last Friday, that's exactly what she did. As soon as her name was announced, Anahi asked Lillian to come stand beside her. At first, Lillian thought her friend just wanted to take a picture, but when she realized what was happening she was overcome with joy.
"I was like, 'Wow, really? Like, wow! Like, is this a dream or something?'" Lillian recalls. As the threesome posed for photos, Anahi and Naomi both agreed that they would do it all again.
"Seeing the look on her face and the way she reacted toward it, it was priceless," Martinez says. "I knew it was the right decision."