Bus Driver Gives Girl New Bikes
How a Bus Driver Taught 1 Dad an Incredibly Important Lesson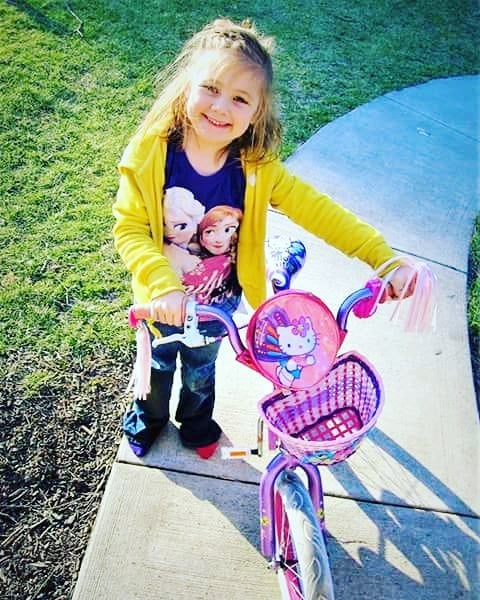 At the start of the school year, 6-year-old Amelia Feaster met a new bus driver, Gina Hess.
Although the first grader has only known Gina for a short amount of time, this generous woman taught both the child and her dad, Caleb, a major lesson about humanity. A few days ago, the Pennsylvania dad heard a knock at the door and was surprised to see Gina standing there.
Apparently earlier in the school year, Amelia had mentioned that she didn't have a bike anymore because she had outgrown hers. Gina told the child that she would bring her a new one when it got warmer out, and on that evening, she kept her word. However, instead of bringing one new bike, she brought two and told Caleb that the second bike was for when Amelia had friends over.
Amelia wasn't at home at the time, but when she arrived, she went running toward the Hello Kitty bike and exclaimed that it was exactly what she wanted. "I think it's interesting that kindness can come from anywhere; it's not necessarily someone you know well or someone you even see daily," Caleb told POPSUGAR. "We should all be willing to love our neighbors as ourselves. This involves giving — giving generously without expecting anything in return."
Caleb asked if he could repay Gina, but she wouldn't accept any money. Amelia is the only girl in her family with three younger brothers, and Caleb noticed not only how much this unexpected gift meant to the child but also how excited Gina was to give it to her. "Gina has personally inspired me to see the needs of others, to listen to others around me, and to meet these needs when given the opportunity," Caleb added.
Image Source: Caleb Feaster