CDC Study Finds Link Between BMI and Birth Outcomes
A New Study Finds Your Weight at the Start of Pregnancy Could Make a Big Difference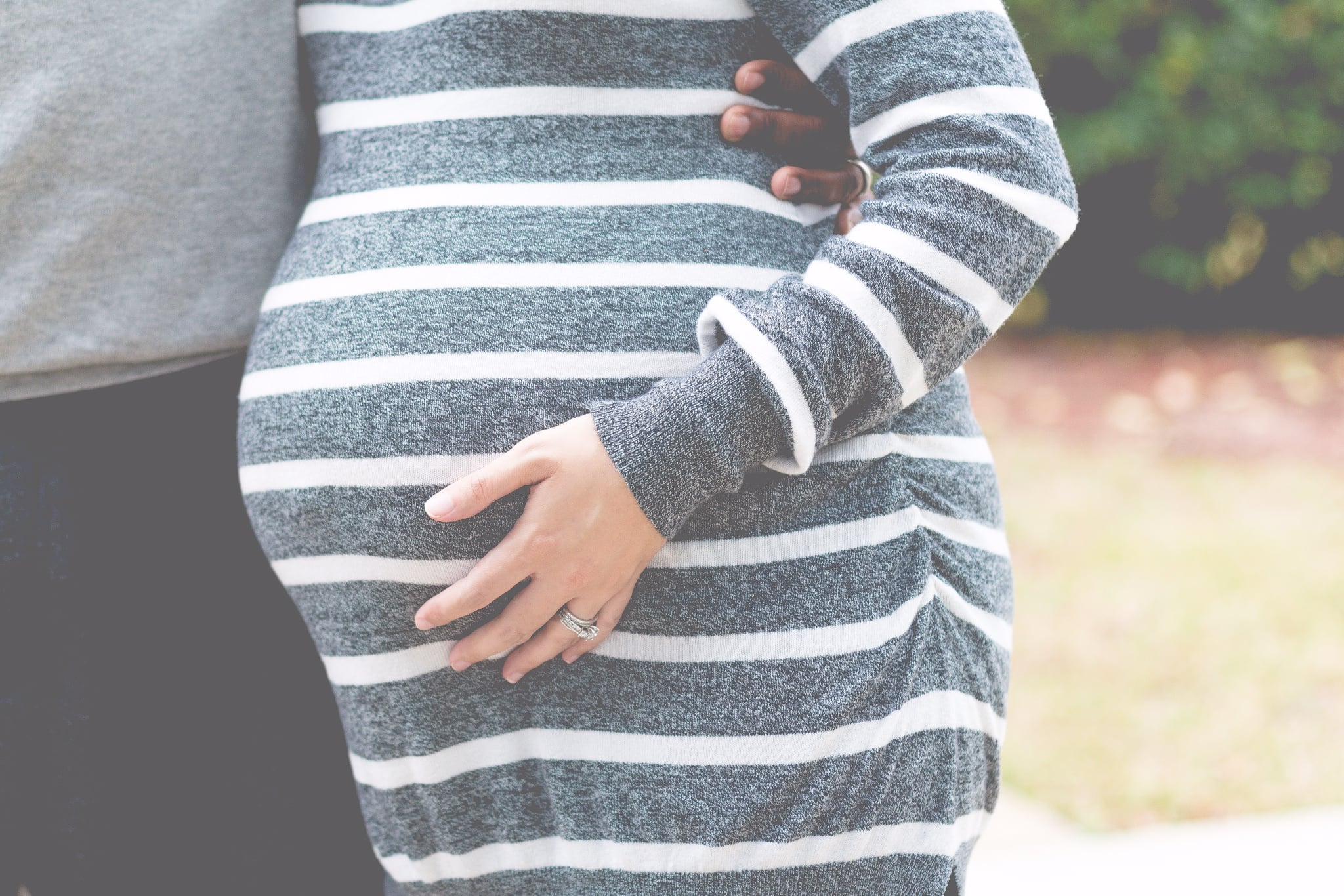 It turns out it's worth taking the time to shed those last few pounds from your first pregnancy or get back up to a healthy weight before trying to conceive. "Prevalence and Trends in Prepregnancy Normal Weight," a new study by the CDC, looked at how many women enter pregnancy at a normal weight and noted the likely outcomes of entering pregnancy at a nonnormal weight. It found that women who enter pregnancy underweight (with a body mass index below 18.5) or overweight (with a body mass index above 25) are "more likely to experience adverse pregnancy outcomes and to have infants who experience adverse health outcomes."
Specifically, underweight women are at increased risk for babies that are small for their gestational age, while overweight women are more likely to have Caesarean births and large-for-gestational-age babies. For its data, the CDC examined the prepregnancy BMI data included in the 2011-2015 National Vital Statistics System from 48 states, DC, and New York City.
The study also found an overall decline in US women entering pregnancy at a normal weight and an increase in mothers entering pregnancy overweight or obese, which is concerning for the many negative outcomes associated with entering pregnancy outside of a normal weight range. The study explains, "Prepregnancy underweight increases risks for preterm delivery and small-for-gestational-age births, whereas prepregnancy overweight and obesity increase risks for gestational diabetes mellitus and childhood obesity." Obese mothers (those with body mass indexes over 30) are subject to a litany of other potential problems, including hospital stays during delivery and reduced fertility.
The solution discussed by the study's authors is to increase pre-conception care that encourages optimal health and weight. They suggest that body mass index screenings are given standard during routine health visits for all women of childbearing age as they're the perfect opportunity to address weight issues prior to a woman becoming pregnant.